I participated in an Influencer Activation on behalf of Mom Central Consulting for Living Proof. I received free products to facilitate my review and to thank me for my participation.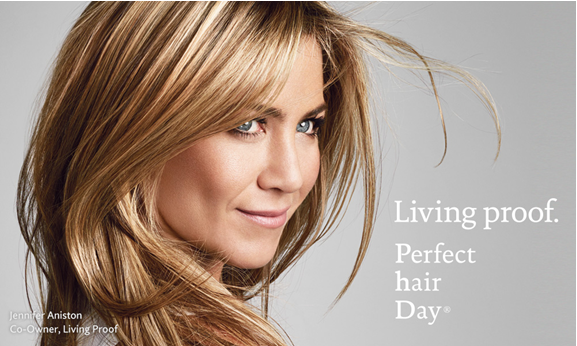 So you know how sometimes you just do NOT want to go through all the trouble of getting in the shower, washing your hair, drying your hair, stylish your hair and doing ALL THE THINGS that encompass hair care every. single. day of your life? I know I'm not alone here, people. Not to mention, with my fake ginger mop, I need to wash it less often just to keep the color alive. Well, when Mom Central came to me with a campaign for Living Proof, a hair care system that makes it easier for me to wash my hair less often AND grabs my hair by the ponytail (or double ponytail) to get it under control, I was absolutely in.
I've done all sorts of things to combat needing to wash my hair, from baby powder to remove some of the oil to testing out that dry shampoo phenomenon (am I doing it wrong? Is it even working?), I figured trying a new hair care brand couldn't hurt!
I received my Living Proof PhD shampoo, conditioner, and styling products in the mail last week, so I've had a little time to test them out, but I'll be back in a few weeks to give you a full report on how well it works for my hair. But I CAN tell you about my first impressions and observations.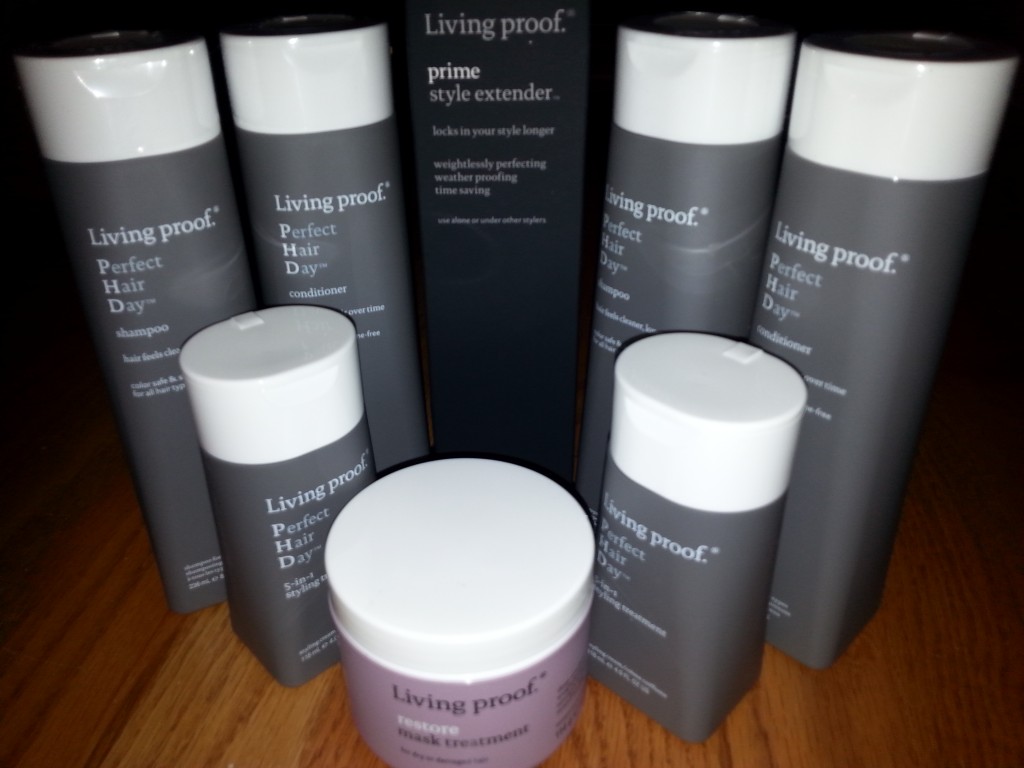 So far, I'm loving the smoothness and frizz-reduction which I noticed immediately. I love sulfate-free products because they're also fab for colored hair. I haven't used heat on it yet (because I don't often have time to blow dry my hair when I'm racing out the door to work), but I will soon. Scout's honor. My hair feels lighter (and I have a LOT of hair). The products have a light citrus smell (probably some type of orange or tangerine), which I don't love (I've always had a weird aversion to citrus smells), but Brian insists that my hair smells really good. PhD doesn't keep those pesky allergens out of my hair, so I still need to wash every other day to avoid the allergy death match with my eyes.
I'm going to keep it up and keep you posted in a few weeks.
Here are some of the basic deets:
PhD Shampoo and Conditioner
PhD (which is OBVIOUSLY short for Perfect hair Day) includes a shampoo, conditioner, and 5-in-1 styling treatment designed to do all the things! It's supposed to deliver smoothness, volume, conditioning, strength, and polish with one simple routine
The PhD shampoo and conditioner are designed to keep hair cleaner, longer so that lazy busy girls like me don't need to wash our hair as often
The products are sulfate-free, oil-free and silicone-free, giving you the freedom to use them without worry about less-than-awesome ingredients
PhD 5-in-1 Styling Treatment
After using the PhD shampoo and conditioner, applying the styling treatment to damp hair (with or without that pesky blow dry) will pretty much accomplish everything you want from a hair care product from creating smoothness, boosting volume, and strengthening hair to providing heat protection, UV protection, and static control
The styling treatment is oil-free and silicone-free
Blow drying with a round brush will enhance volume and body
Blow drying with a flat brush will create a smooth, polished blowout
You can take the PhD challenge with me by signing up on the Living Proof website.
Blog Friends, what products do you use to keep your hair under control? Have you heard of or tried Living Proof?