Quitting a job is absolutely bizarre. Today is my last day at my current company. In two weeks, I'll start a new role at a new company, where I'll learn new things and make new friends and start a new routine. But over the last week or two, things have been…weird. Because I knew I was done. But I was still getting stuff done. It's a very surreal experience. I could say it twenty different ways and it wouldn't feel normal.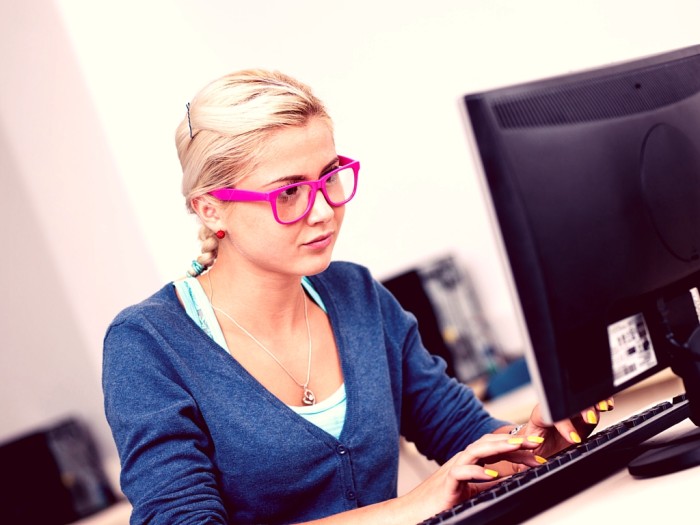 I've quit jobs before. I've sent e-mails to bar managers and called in to restaurant managers, but typically, I don't just leave a job for something better. It's never been my MO. I've been laid off and left jobs when they weren't right for me, but I promised myself I'd never quit a job without a better job, this time. And so I waited it out. Until I could find a place that could offer me a new home. A place to grow. Which I did, and I'm SO excited about. But that doesn't make leaving this job any less weird. These are just a few of the weird things I kept thinking about over the last week that make quitting a job the right way a little strange.
Two Weeks Notice
First, you're advised to give notice. And not just like, hey tomorrow's my last day. Instead, the norm is to offer 2 weeks of your time after you know you're donezo. When a job lets you go, you're out that day. Why does this tradition exist? During those two weeks, do you tell people you're leaving? Do you keep quiet and get as much work done as you can? I fell somewhere in the middle and was wigged out the entire time. I'm proud as fuck I was able to see a contract through to completion and launched before my last day, but what if I hadn't finished it? Would I have been expected to continue working long after my last day to finish it? Would I have left it to someone else who wasn't in on the rest of the contract process? Fucking weird, right?
Exit Interviews
I always thought I'd leave angry with a big ole bone to pick with HR. I'd been preparing for my exit interview since I started. I documented every instance of ridiculous, crazy, and horrible things. But when push came to shove, I didn't have anything to say. Sure there were times I was so angry I threatened to quit.  But I got a lot out of my job. I learned a ton. I explained my reasons to my boss, but mostly it was just the right time for me. I have a new job lined up that I'm so incredibly excited about, and I'm not leaving my current job on bad terms. I've made my peace.
Saying Goodbye
I've bid farewell to many a co worker in my almost 3 years with the company.  Several times, I've shed a few tears. Not just because everything makes me cry…but because I was genuinely sad to see people go. Now it's my turn to go, and I'm genuinely sad to say goodbye to the people I've come to know here. That doesn't make it any less awkward. I started telling some people last week that I had put in my notice, and others I didn't tell until yesterday. Others still, I didn't tell until I sent my last e-mail. It's just weird. Because I didn't want to be in the middle of contract negotiations and then tell people I'm leaving. I didn't want to be working on a project and let people think it was going to slip between my fingers. I wanted to finish what I started and get it done properly without a thousand questions as to why…but then I felt guilty not telling them until now.
But my last day is here, and I'm not sad or angry or joyful. I just feel weird. Adulting is hard.
Have you ever quit a job for something new and exciting? What is the strangest thing about quitting a job? What other weird traditions do we stand by that should maybe be eliminated?