A few months ago, I was returning a pair of shoes that I had bought on a whim. I knew that the return policy was really short and that I was outside the policy window, but I really wanted to return the shoes. So I lied.
At this point, I should probably give you a big fat heads up: I'm not a very good liar.
I figured if I went in there with the story that I received the shoes for my birthday from my mom that it wouldn't be a big deal, and the return would just go through. Or not. Apparently this particular shoe store is all up in your business, and they want your information left and right: phone number, e-mail address, home address…I'm surprised they didn't ask for my social! So here's what I did:
PS: Don't do this.
So I walked into the store with a box of shoes and no receipt.  I didn't even have the shoebox in a bag because a gift wouldn't have come in a store bag, right? I know. I'm not always a genius. When I walked in, there was nobody standing near the door…and my first thought was, OMG – they're going to think I'm stealing. Fuck. Fuck. Fuck. there it was weird because I was like well they're going to think I'm stealing.
Obviously, I wasn't stealing, and I didn't want them to think I was stealing, so I walked right up to the service counter and informed them matter-of-factly that I was returning a pair of shoes and was there a return counter?
She directed me to the regular line, which I sauntered over to. As I was waiting in line, with the shoe box and no bag and no receipt…now my thought process was, OMG. They're going to think I want to buy these shoes. Again. Fuck. Fuck. Fuck.  When I got to the counter, I told the girl that I received the shoes as a gift from my mom, and they didn't fit. And it was a shame because I really liked them, and my mom even knew my size, and I really wanted to love them.
One of my (probably very evident) problems with lying is that I tell way too much of a story, and I make it a whole big thing…Because I'm an absolutely terrible liar. So if I have a plan, I can maybe (okay, probably not at all) make it work.
So I continued rambling to this poor girl who must have been ready to stab me with her 3 1/2 inch heel… I told her that my mom bought the right size, but they just didn't fit. They were too small for my feet (FINALLY! Truth!) and I didn't have a receipt.
So the girl interrupted my pointless blathering with, "…no worries. If we can't find her in the system then we can just do like a store credit. Do you want to find something else?"
"Yes, please." So I left the shoes with her and proceeded to find a pair of shoes that actually fit me. I found a pair that looked cute, and discovered they were about the same price as the pair I was returning. Except they were on clearance. So I did what any normal girl would do and picked out lovely infinity scarf…because you know scarves are cute.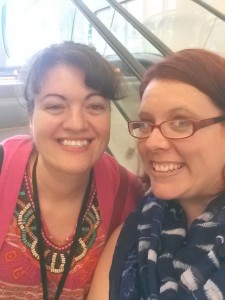 Then it was time to do the exchange. I put my game face on (badly…we all know how well I lied the first time), I walked back in line, and found myself at the register of the original cashier.
Her first question was something simple…She asked me, "Well, do you know the that your mom used? Not knowing whether or not my mom had a card with this shoe store, I gave my old home phone number from the days of landlines. I'm not even sure why. There was nothing under that phone number.
Then she asked for my mom's name. OK another one I should definitely know. I stumbled trying to think quickly, and it sounded like I couldn't even think of my mom's last name. Eventually I responded, like, seriously, oh yeah I do know my mom's name. Oh my God, Christine. You sound like a moron.
I continued on this rampage, because I was there now;  there was no going back.
So she took my driver's license, which was fine because it was a return. Totally protocol. So she told me, "Well I can look you up; what's your phone number?  SHIT. I used my phone number to buy those damn shoes; I couldn't let her look my account up.
Thinking somewhat fast (like 9 second loading website fast), I decided I could use my Google Voice number…except that I don't know my Google Voice phone number and I had to look for it…and I didn't know where it was so I had to try to find it…and I was nervously scrolling through my phone like I didn't even know my own fucking phone number.
I told her that I just switched to Google Voice, and I wasn't actually sure what the number was and maybe I should probably call my boyfriend to find out what that number was (hey at least in this story he was my boyfriend…sometimes when I'm thinking fast, I just call him my husband–don't tell him that).
"Don't worry about it." she told me, "I can look you up from your address." Facepalm.
Well, thank goodness the address on my driver's license is still my parents' address, so I didn't really have to worry about her finding my account that way. Then she says, "Okay, well, we're just going to sign you up. That way, if you need to make any returns or have any problems, you won't have to worry about it again."
So, she signed me up for another rewards card, even though I already have an account. The return went through, and it was fine…but the whole time I was nervous, and it was ridiculous, and don't do that.
Blog Friends, have you ever had one of those experiences, where you found yourself caught in a REALLY stupid lie that you couldn't get out of? I felt a lot like Becky Bloomwood. It wasn't fun. It gave me just as much anxiety as reading the Shopaholic series.