Full disclosure: no one is paying me to say nice things. I received the product free from Keurig to review.
Keurig Recall UPDATE 12/23/14: If you have a Keurig K10, please note that specific model has a recall due to overheating and potential burn injury – If you have a K10 machine, call Keurig Green Mountain Inc. of Waterbury, Vermont, at 1-844-255-7886.  
One of the most exciting things happened when I was at BlogHer last month. I was given the opportunity to join some wonderful reps from Keurig and several bloggers for a special preview of the new Keurig 2.0 with a delicious breakfast. After breakfast, I, along with the other guests, discovered that I would be receiving my very own Keurig 2.0 K550
to review and share with you lovely people.
The other day, my replacement Keurig arrived, and now I'm totally ready to show you what it's all about.
Keurig 2.0 Review
The new Keurig has a lot of fantastic features, the most important of which is the ability to brew 4 cups of coffee. I received the Keurig 2.0 550 which comes with the machine, a filter and filter cartridge, a coffee carafe and samples of coffee to use with the machine. Obviously, as soon as it was set up, I knew I needed to try it out.
In the simplest form: I really love it. It puts my old Keurig to shame with its sleek design and touch screen. The modes and functions are all more advanced than my Platinum Brewer. The fact that I can have a stronger cup or a full pot to share (or not share) makes me immeasurably happy. Amazing small kitchen appliances make my day. The new Keurig 2.0 is no different.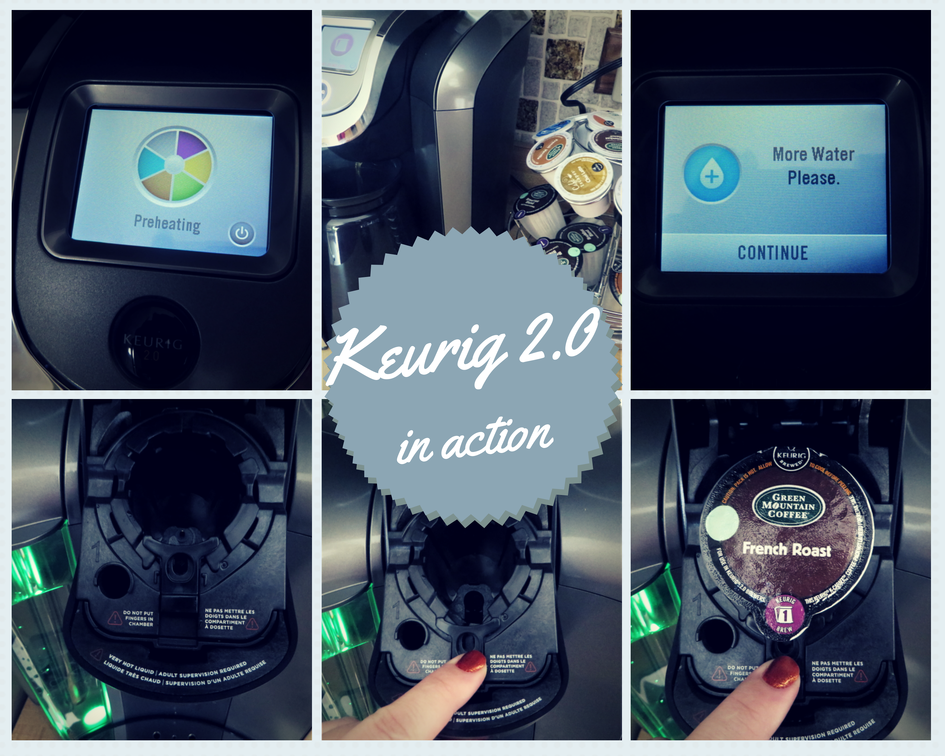 I do have a few concerns, like what to do with the 50 billion old K-cups I have sitting around my kitchen, since I can't use them in the new Keurig. (My solution is to obviously keep both machines – and potentially put one on my desk at work.) There's also a funny noise that I've noticed when it's operating, so it's a bit louder than my old machine.
Look! I made it easy for you. With bullet points!
Reasons to upgrade to a new Keurig 2.0
The brewer can make a single cup and a carafe with the push of a button
Quality control with the new Keurig 2.0 Brewing Technology that only brews Keurig-approved K-cups
Brews a stronger cup and saves your preferred coffee strength preferences
80 oz water reservoir
Customizable brewers with changeable water reservoir illumination colors, night light colors (exclusive to the K550), and coming-soon skins for the Keurig 2.0
Hot water on demand (exclusive to the K550). This model brews up to 6 oz of hot water at a time (I use this to make tea and LOVE it)
Fancier space-age design with touch screen functions
Reasons you may want to hang on to your original Keurig
Because of the quality-control feature, your vast collection of old Keurig-approved and knock-off K-cups will not work in the Keurig 2.0 (of course I tried – wasted one of my favorite Brew Over Ice K-cups too!)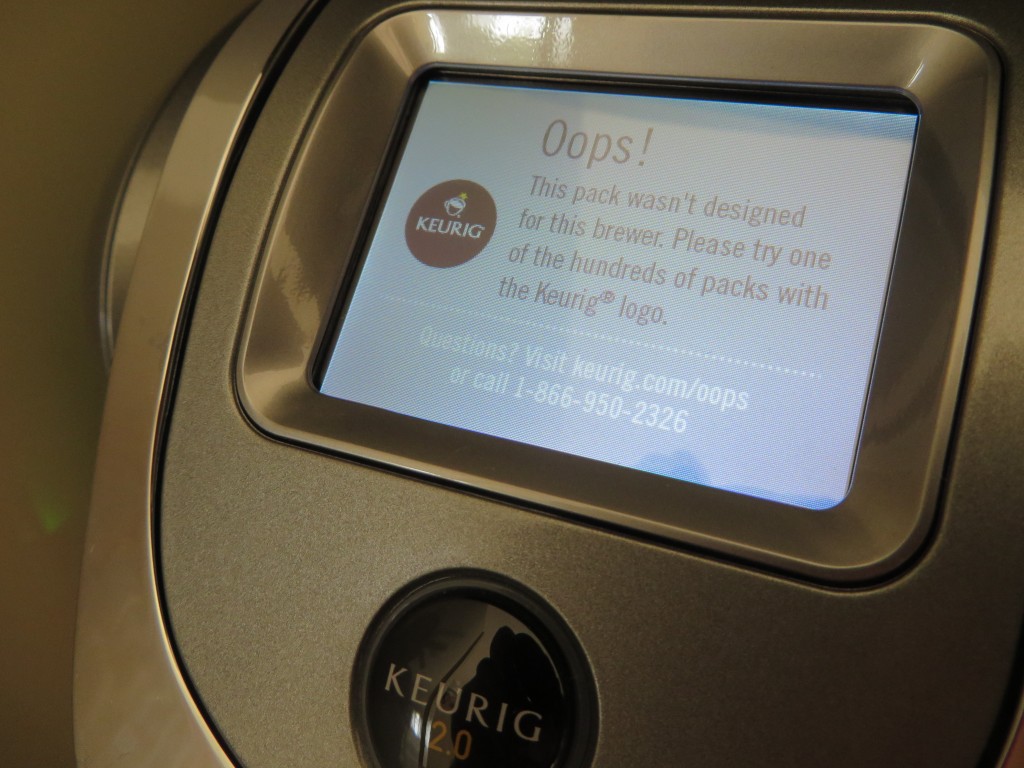 All in all? This Keurig is fantastic. So if you're in the market for an upgrade (or you're not and you think this newbie is the bee's knees), go forth and invest in one top notch piece of kitchen machinery.
What do you think? Are you as excited about the Keurig 2.0 as I am? Will you be upgrading to the new Keurig?
UPDATE (09/03/14): If you decide that the Keurig 2.0 is for you, the lovely people over at Keurig Customer Support are available to help you swap out your stockpiled old K-cups with new ones that will work in your new brewer!