This is a sponsored post written by me on behalf of AmazingKarma.com. All opinions are 100% mine.
I believe in karma.
Growing up, my mom would always tell me, "What goes around, comes around." I try incredibly hard to adhere to that standard and treat others as I wish to be treated. As a general rule, I want to be treated with respect, love and understanding…and I want to show people how to enjoy life the way I enjoy life.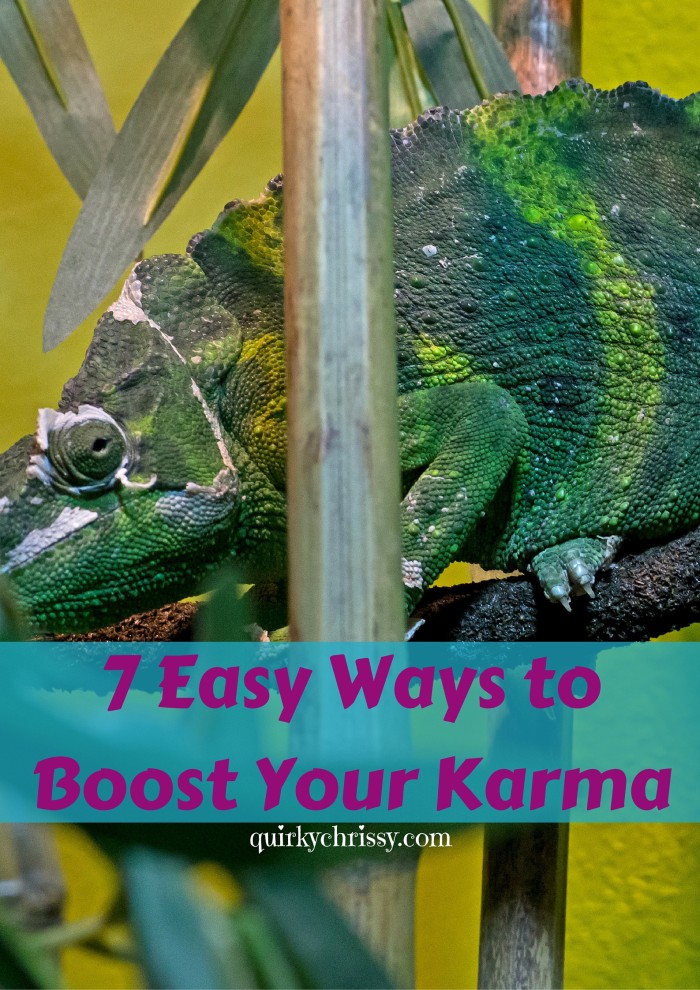 7 Ways to Boost Your Karma – Quirky Chrissy Style
Feed people when they come to your home; it's best to give them something with cheese in it.
Wear brightly colored pants to give passersby something to talk about.
Ask if someone is okay when they fall down before laughing.
Make your public conversations as interesting as possible for people listening to what you say.
Fall down to make others laugh, especially if they've recently fallen down.
Bring shareable snacks to work.
Send adorable pictures of animals, babies and memes to make someone smile.
So basically, feed people and make them laugh = karma win.
In all seriousness, guys, I do actually try to do my part in this world in real, tangible ways. BUT…when I do something others might consider charity, I've recently been trying to keep that to myself because I don't want to brag about it. I know in my heart that I've done something nice for someone else, and that's all I need.
Of course, you know how I love games…and when I discovered Amazing Karma had turned the idea of "What goes around, comes around" into a game, I was intrigued. I started looking into this idea and thought it was a fun way to acknowledge people who do amazing things for you with the green karma cards. (And when people aren't super awesome, you can acknowledge their negative karma with the red karma cards). Obviously, I jumped on the bandwagon and ordered a set of these cards, and I'm looking forward to sharing them in November.
Right now, Amazing Karma Gives away 200K Free Karma Cards so you can play the game of karma and watch as your karma is passed around to others and registered on the site. As people register and pass karma around, you earn points to donate money to a charity of your choice.
Do you believe in Karma? What are some things you do to boost your karma in the world?