Good morning blog friends! Brian and I spent the weekend painting with my second mother (my mom's best friend who just taught me how to paint a room). She and I also made our way downtown to a very depressing Bears game. And then back for more painting.
So as I'm writing this (Sunday night), I'm covered in paint, in dire need of a shower (don't ask how long it's been), and beat to hell (is it nap time yet?).
But I really wanted to share this little gem of a story with you. Because I think it's amusing.
The sellers of our house left us lots of helpful things to get started with our first homeownership adventure. I know that they were thinking of us when they left these things, because they sent a message through the attorneys asking if we wanted them to leave paint and extra fixture-type thingies. (Someone please tell me why EVERYTHING has to go through attorneys and real estate agents instead of just people to people? Because the games of Telephone that we had to play in this whole house-buying process was a giant pain in the ass.) We said "sure."
Not that we wanted the extra paint in the rooms we would be painting over as soon as possible. But you never know.
So they left cans of paint and stain for the cedar siding. They left light bulbs and extra sticky tiles from the 80's/90's. They left bubble wrap and packing boxes. They left a bunch of normal, helpful stuff.
And then they left a whole bunch of random.
Like the brand new, unused skylight flashing dated back to 2004, which would have been PRETTY useful under the skylight that we have to get fixed because it has no flashing and was instead sealed with roofing tar and leaked into our attic/master bathroom (before we bought the house-we knew about it…no money pit here, yet). You know…useful stuff.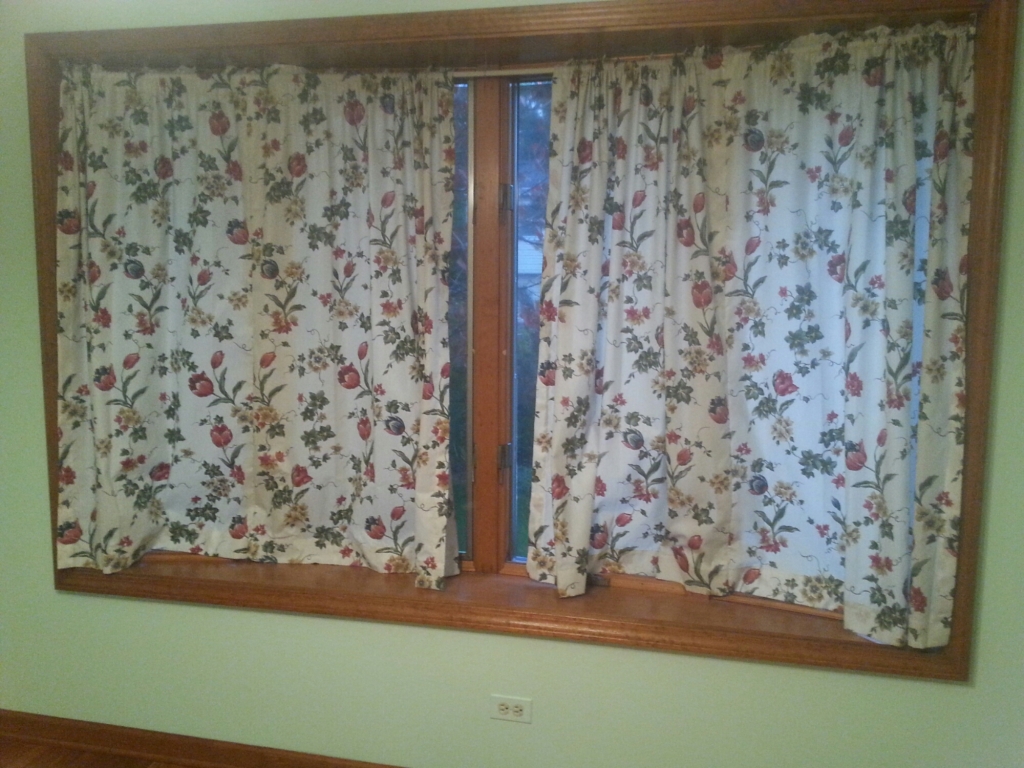 Or the insulation paper, which conveniently made the perfect tarp for painting.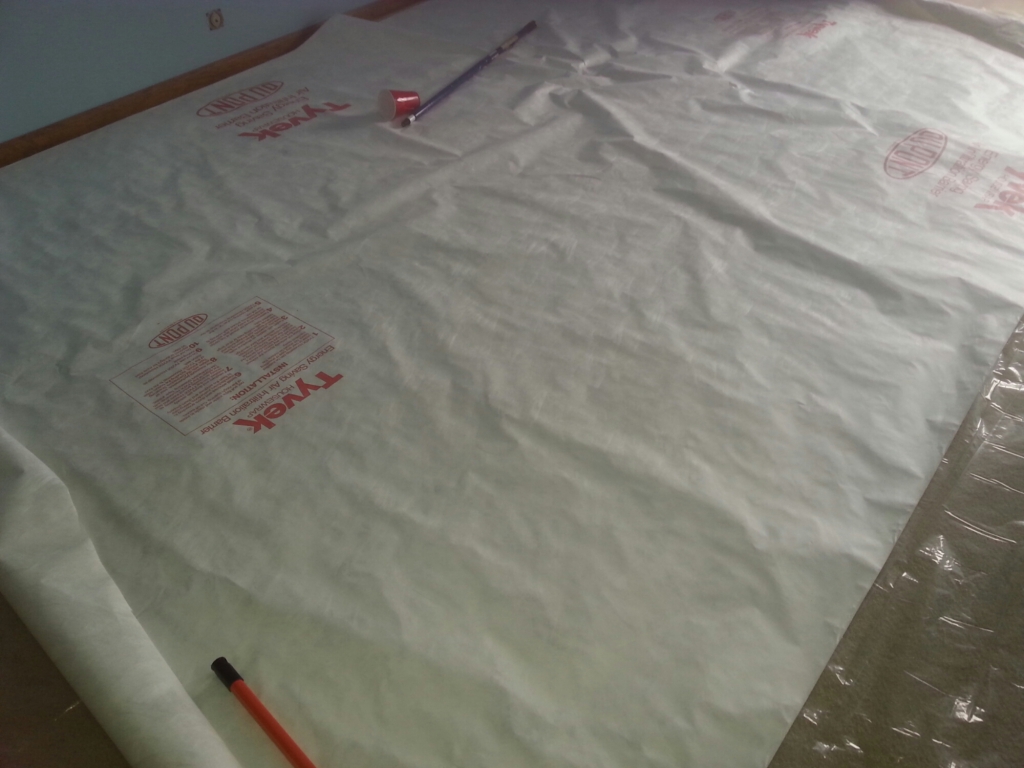 Or the strange yarn/belt/beady thing that I have no idea what it is.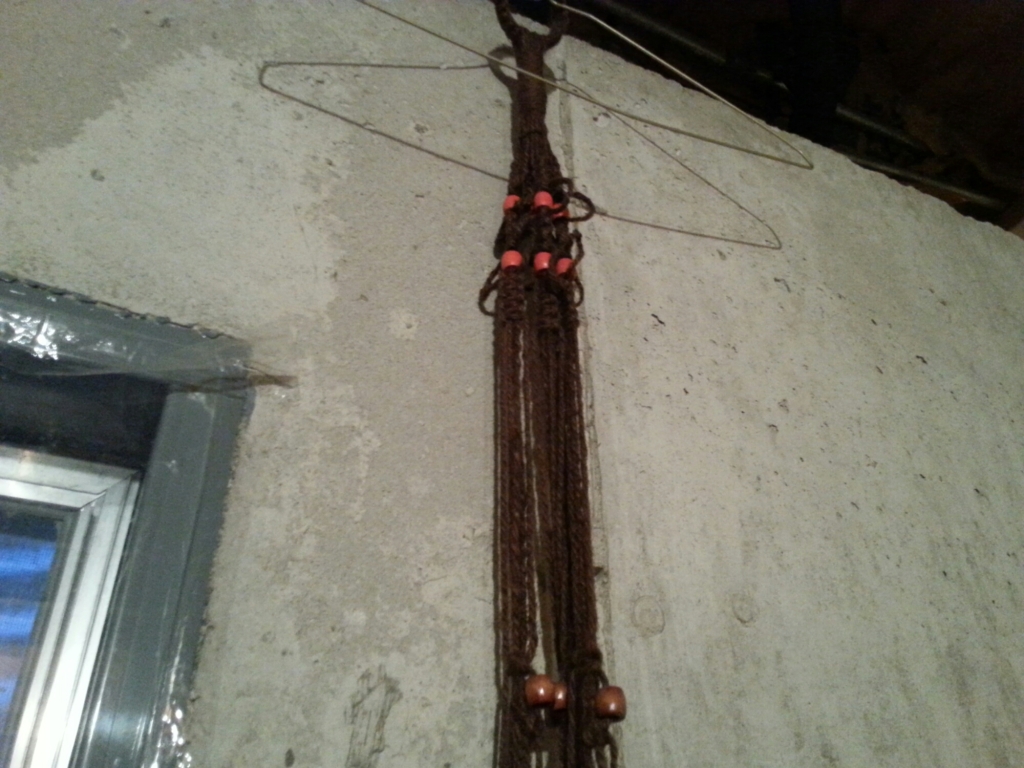 Or the magical mystery Ocen Spray cranberry juice bottle filled with some creepy, unlabeled brown liquid.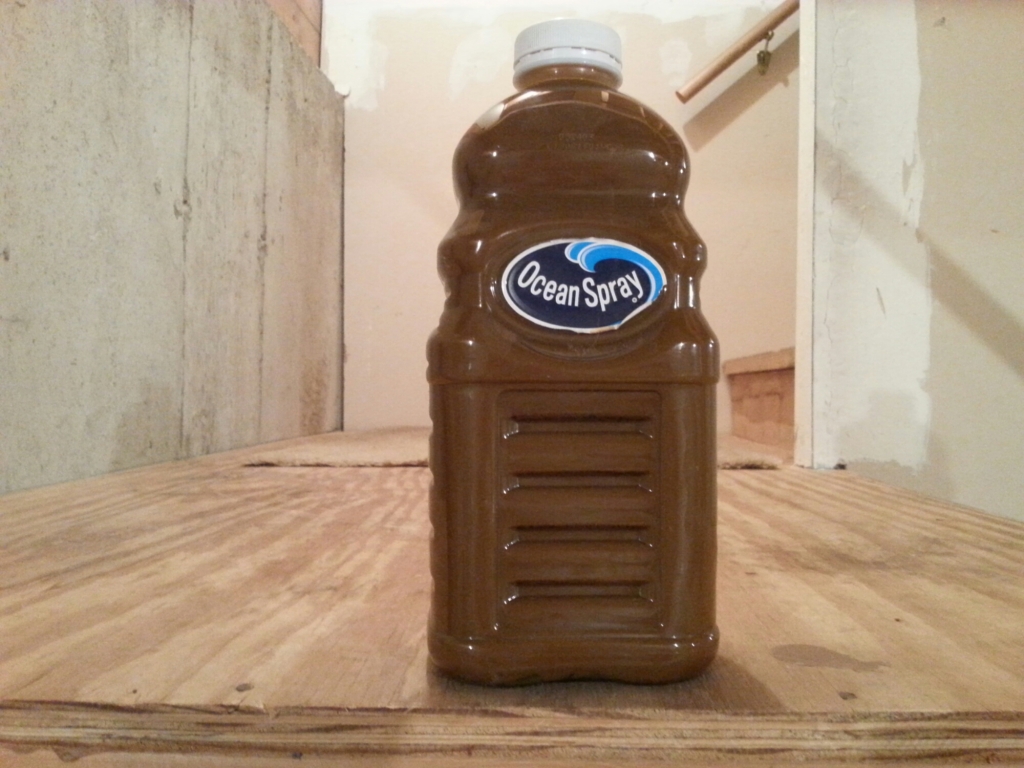 Which I assume is some sort of stain due to the close proximity of other stains and paint.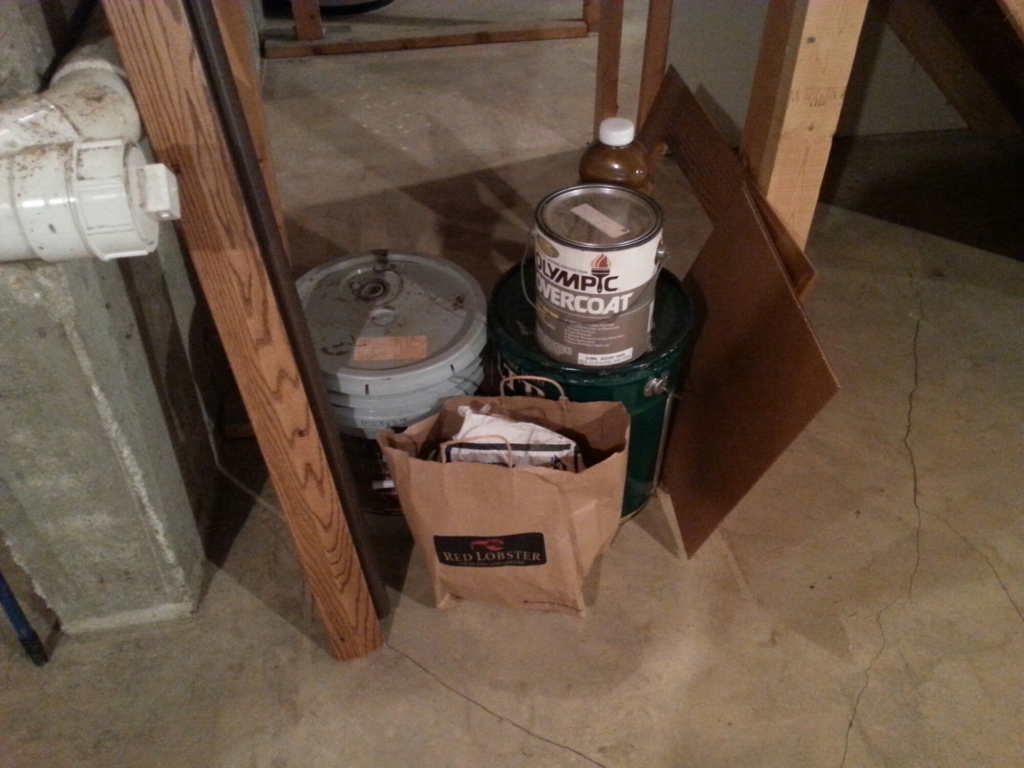 Which is mostly strange because they labeled fucking everything else. (This was one of Brian's favorite features of the house. Labeled duct work.)
They also left the piece de resistance next to the bubble wrap in the basement…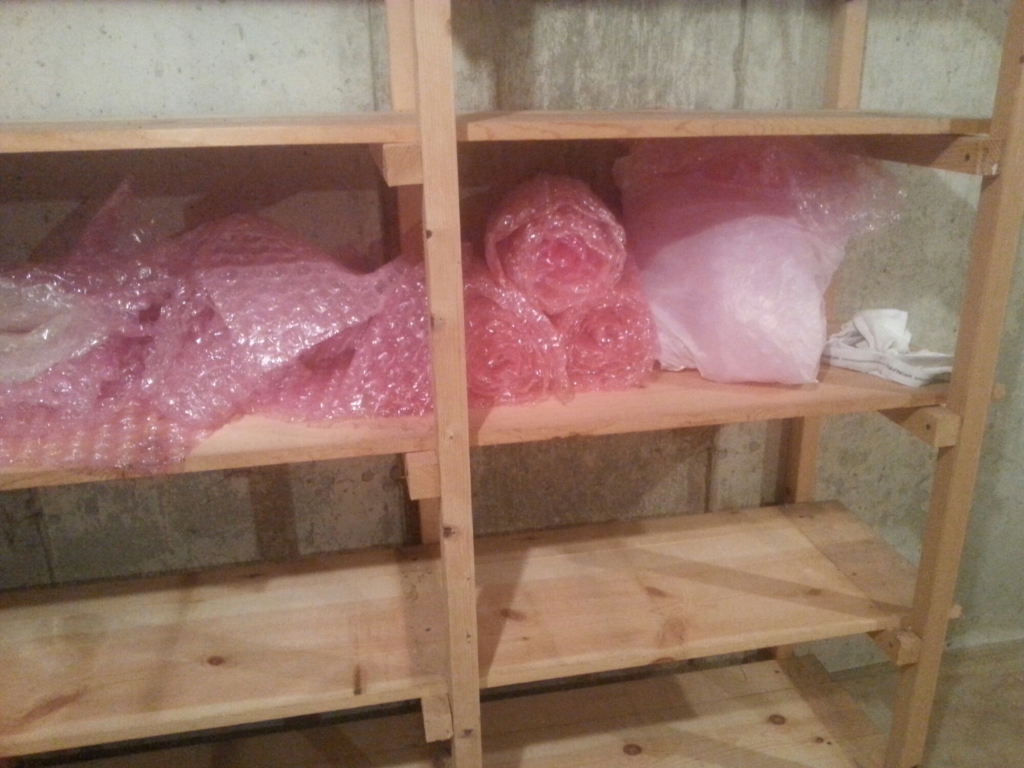 Can you spot it?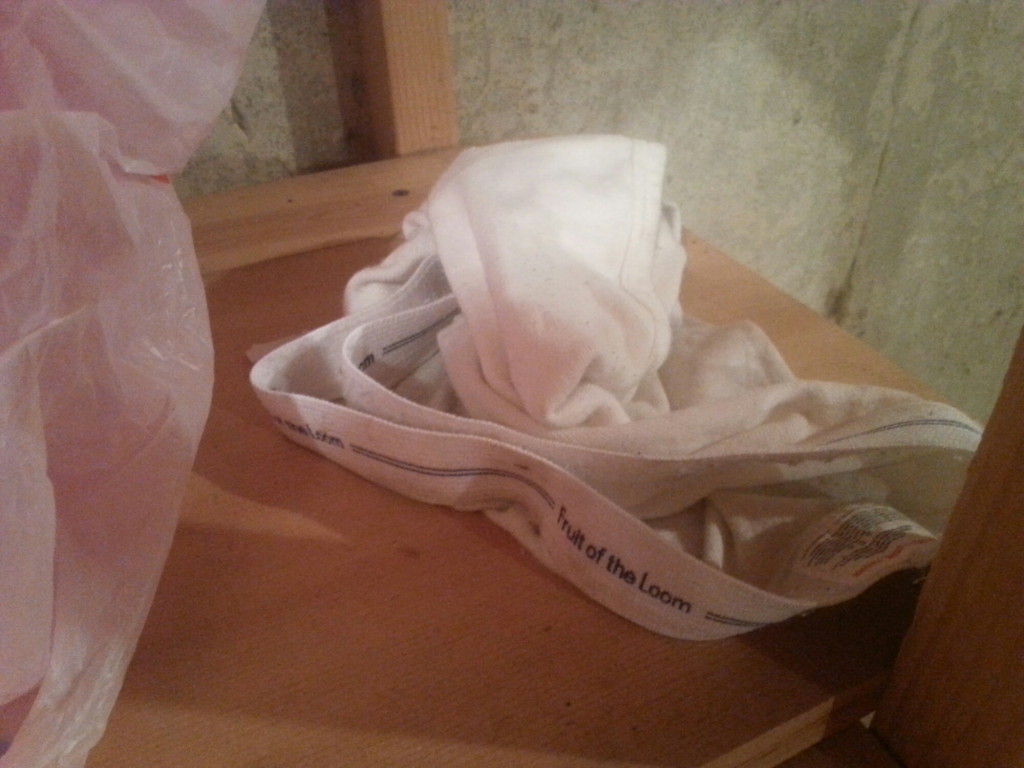 Don't worry, I took a close up. Of the tighty whities. Which I can only assume/hope are clean and were used as a cleaning rag of some sort. Brian and I are fighting over who has to remove them from the basement. I feel like they're going to stay forever with the current standstill…
Of course, as people move out, they choose to take things with them.
Our sellers took the avocado green clothes dryer (and the washer) – we knew they were taking those. And the shower curtain rod. And the canned goods from the bathroom closet.


And the confederate flag.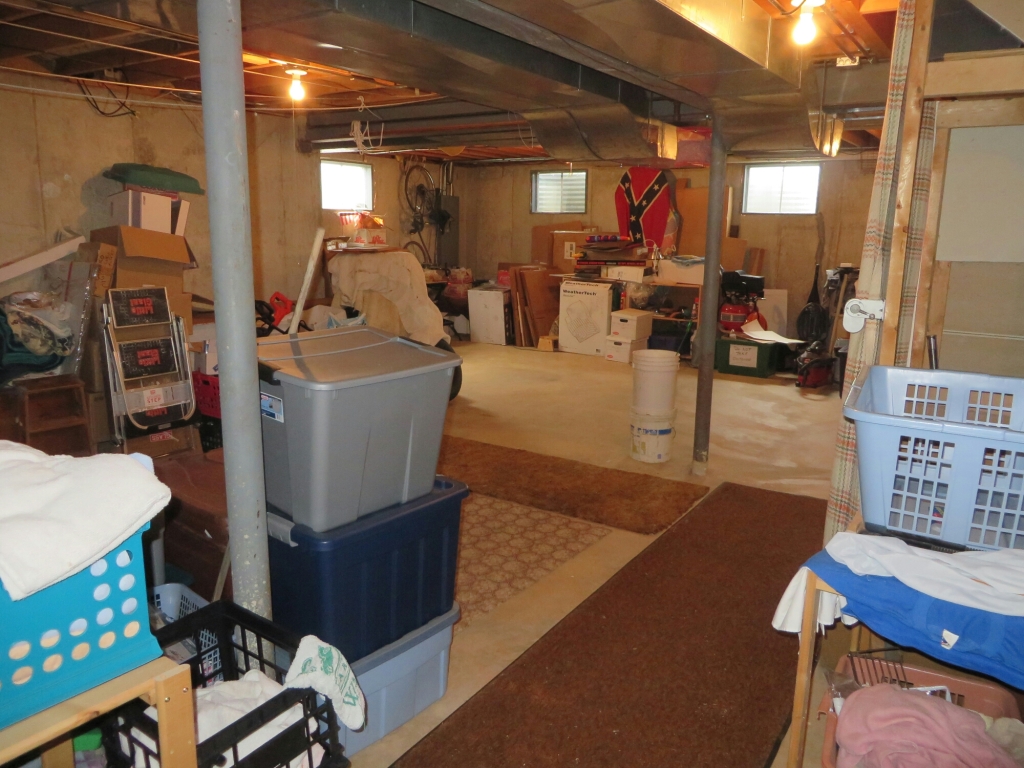 Blog Friends, have you moved into a new place to discover strange things left behind? What's the weirdest thing you've seen in a house? Have you left strange things behind? Would you do it just to be funny?