Because I couldn't interview Wil Wheaton. Even though Lily from It's a Dome Life was lobbying really hard for me.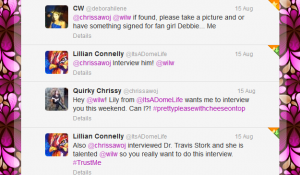 And I know how much you love my interviews…
And really, it's not so much of an interview as a conversation.
And by conversation, clearly I mean witty banter.
And by witty I mean…well, I'm not sure what I mean, but you'll see.