I think.
I mean, I'm a little bit of a hypochondriac, but I'm pretty sure that my inability to speak like a normal Chrissy, let alone a normal human, puts my diagnosis in the not exaggerating box.
It's as if someone said, "Chrissy, you have all these things to say and people to talk to, so fuck you. We're putting your vocal chords in timeout."
It's not like I'm trying to plan a wedding here or anything.
Yesterday, Brian and I had the following conversation while at work:
Brian: How are you feeling?
Me: It's just my throat/chest/voice. Otherwise I'm okay.
Brian: Those are pretty important body parts.
Me: That's just because chest = boobs
Brian: I would also prefer you breathing!
Brian, of course, thinks my new voice is rather adorable. Personally, I think he just likes that I am barely speaking. Unnecessary verbal conversation has ceased, but as Brian pointed out, he thinks I'm having fun with it.
It's probably because I may or may not have attempted singing along to the Gilmore Girls theme song once…or twice…or okay fine. Five times. It wasn't pretty. Think the worst bad karaoke you've ever heard. I'm worse.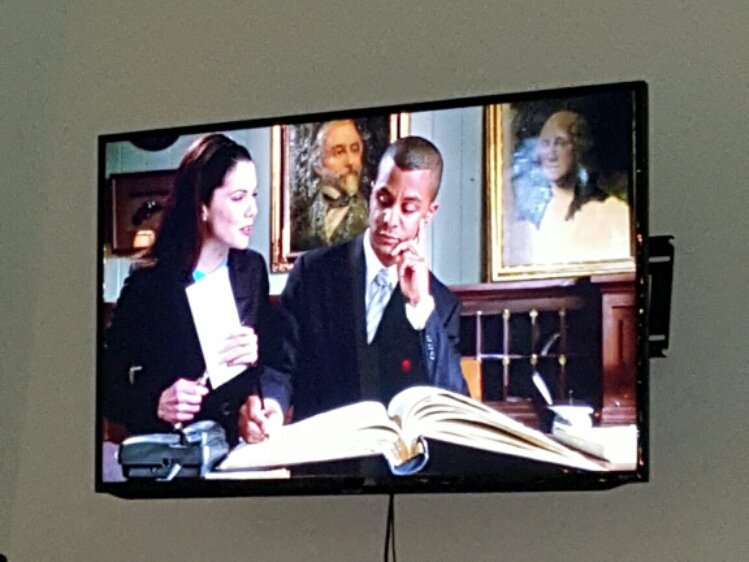 Every word comes out scratchy, and every 3rd word is pretty much inaudible. For someone who loves to talk, it's a nightmare.
One of the things I like to do when I'm dying of some mystery illness, though, is to consider what crazy series of events led me to this slow and painful death sequence. I'm quite positive it has everything to do with cleaning. Brian and I went to his childhood home and cleaned out some of the drawers in his childhood bedroom. I found his grade school gym uniform! And a certificate for achievement in courtesy dated 4 days after my birth! It was magical and adorable. But I'm blaming the dust for my vocal chords going on strike.
Luckily, when I get home at night, I have everything a girl could possibly need: Gilmore Girls, a holiday puzzle on the coffee table, snacks, and Brian.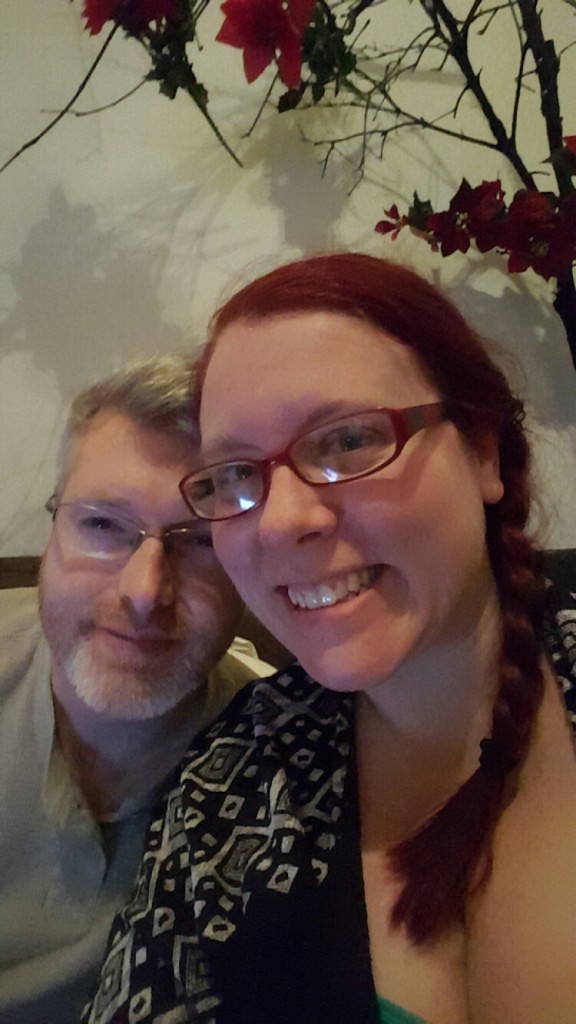 He takes care of me when I'm sick. He's the best.
Have you ever lost your voice? What is your favorite show to binge watch? How do you handle being sick?
This post was brought to you by Netflix who provides me with a monthly subscription and a device on which I can binge watch Gilmore Girls as part of the Stream Team. As usual this story is all mine and no one paid me for my opinions.