Happy movie Friday!  Today, Cinderella, in all its live action Disney glory, comes out in theaters, and I can't even begin to tell you how perfectly lovely it was.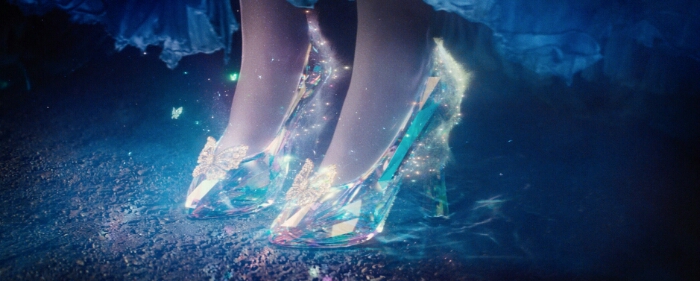 Brian and I had the opportunity to see it a few weeks ago and I couldn't wait for it to come to the theater so, at the very least, I could see it again. This delightful movie takes a beloved classic and adds a depth to each of the characters that will allow itself to withstand the test of time. The theme throughout the movie is "have courage and be kind." And Cinderella does that with grace and elegance.
Lily James sparkles with the perfect combination of strength and whimsy. Her performance warmed my soul. They couldn't have cast a more lovely, vibrant Cinderella. Richard Madden (hello King Rob Stark, drool) is a heart-stealing Prince Charming who matches Lily's Cinderella with a romantic and witty chemistry.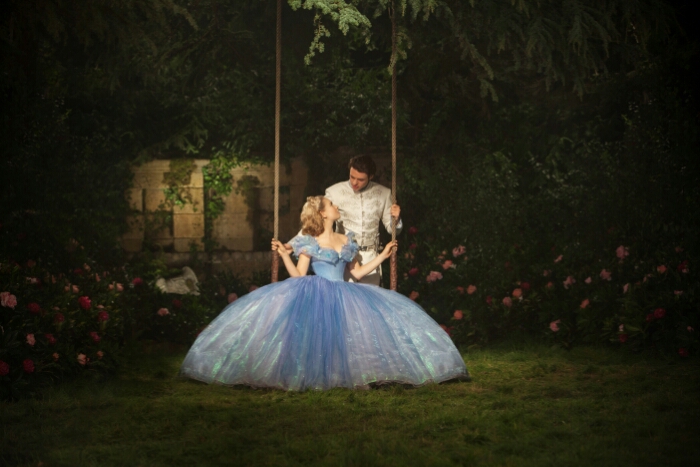 Helena Bonham Carter has so much fun with her role that you can't help but adore Cinderella's fairy godmother. She's bright and flighty in one big pouf.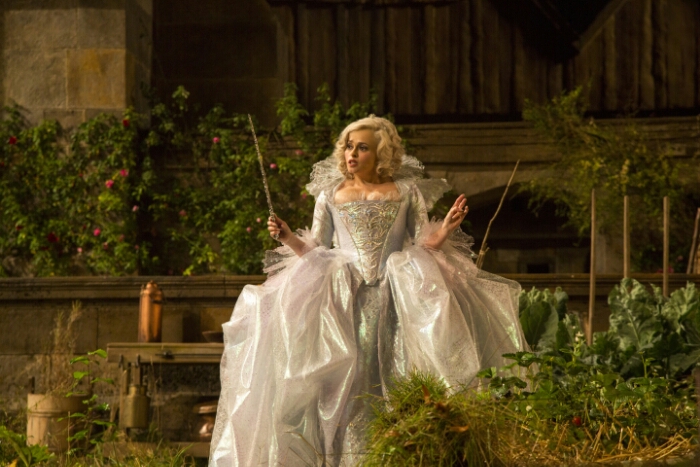 Cate Blanchett plays a chilling evil stepmother, with a background story that makes you hate her just a little less (though not much, because she's so freaking wicked).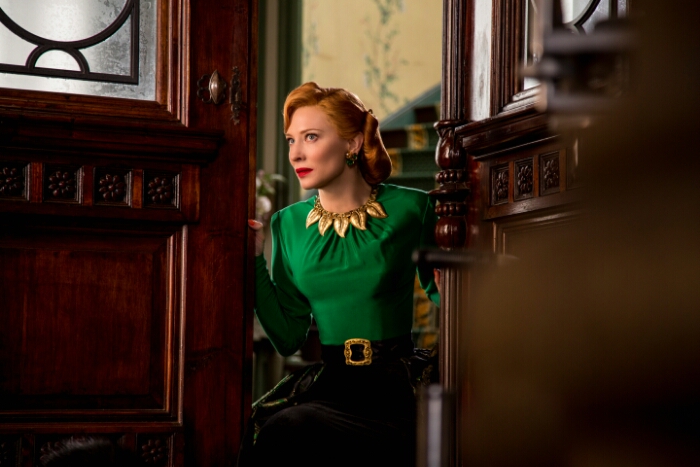 I loved this movie with all my Disney heart. Fans of the cartoon will find carefully placed hat tips to the original while still making it their own.
Yes. There are mice. And yes, I swear they talk! Brian asked me after if I could understand what they were saying, because he was SURE they were speaking throughout the movie. I couldn't make it out. And for lovers of the mice, Gus Gus is featured (& often partnered with cheese).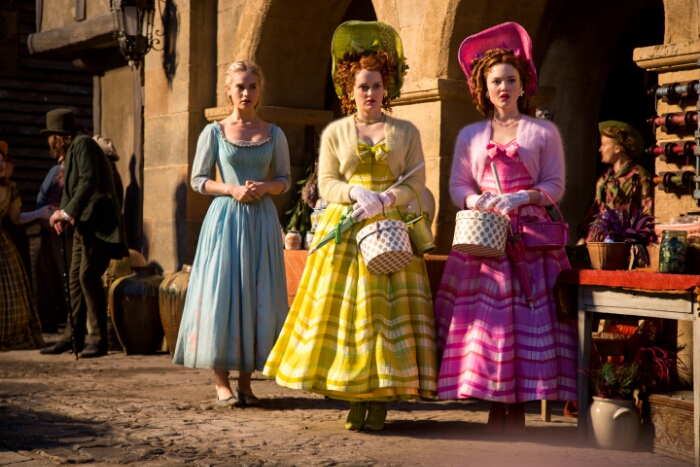 The costumes were amazing. From the ugly sepsisters' clashing ensembles to the magical fairytale gowns, the clothing was unbelievable.
Look for a fast cameo that I'm 95% sure is an uncredited Brandy Norwood as a nod to Rogers and Hammerstein's Cinderella. Brian couldn't understand why I was dancing in my chair or tapping his arm, so he definitely can't confirm the cameo.
Stay until the end of the credits for a few soundtrack wins, including Cinderella animated favorites sung by Lily James and Helena Bonham Carter. As we left the theater, I kept thinking about how magical and wonderful it truly was and how much it made me believe that magic does exist.
And of course, if you venture out to catch Cinderella, you'll also get a viewing of the new Frozen short, Frozen Fever, in which Elsa and the gang celebrate Anna's birthday with an original song.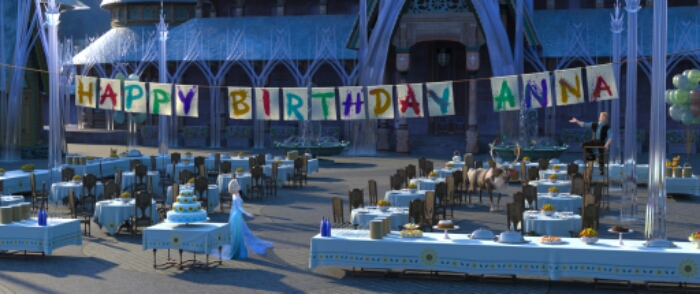 Are you looking forward to seeing Cinderella? What's your favorite Disney animated feature? Would you love to see it live action?
I did see this movie at an advanced screening as part of the media. I was not compensated for this post, though there may be affiliate links used. As always, all opinions are expressly mine. All images are used with the permission of Walt Disney Studios.