It is last night, right now.
By that I mean, I am typing this and it is Monday night. November 30. Not today. Today is likely any day but that. Unless it is November 30 in another year, many days from now. When I am typing this. Drunk. You get what I'm saying.
Brian told me…well…reminded me how fucking much I love drunk writing. And I said to him, "Brian, I don't have anything to say."
But then I remembered I totally just ballered the fuck out of our wine rack. Because I'm a motherfucking genius. And you all need to see the brilliance that is drunk me.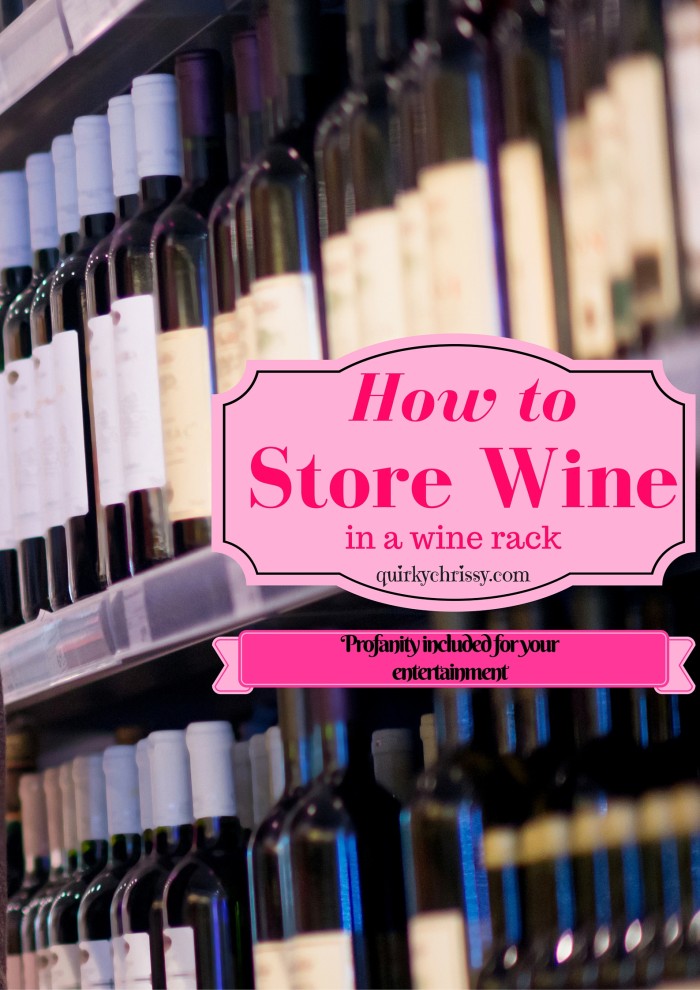 So we've had this problem with sloping shoulder bottles in the $12 wine rack I bought at Savers (One day, I plan to spray paint it or something to make it look fancy, but until then it's dusty, rusty wrought iron). The problem is that the sloping shoulder bottles slide down and out without warning. The last thing in the world I want is for one of our fancy pants bottles of two buck chuck or non-cheap wines (it's hit or miss here – we serve both kinds) to fall to its shattering, wine-spilling, alcohol-abuse end on the basement floor. And so I placed the sloping shoulder wines on the wooden rack atop the metal rack and swore never to buy sloping bottles again (which is a dirty rotten lie because I love pinot noir and Kim Crawford sauvignon blanc – when it's on sale or at Sam's Club).
Wine Rack Hack for Magnum Bottles
Well, we went for our wine tasting at Cooper's Hawk (restaurant, wine club, bar, joyous place of boozy goodness) and after all of my and some of Brian's wine, I decided I needed to make room for last month's magnums of Decadence (some fancy pants wine celebrating Cooper's Hawk's 10th anniversary that I didn't pay extra for).
And so it was time to solve the problem of the fucking wine rack and sloping shoulder bottles. And I thought. And rearranged. And fucked around with the wine. Eventually, the Decadence ended up on the top of the wine rack, cradled in the wood rack.
Wine Rack Hack for Sloping Shoulder Bottles
Now…what to do with those sloped shoulders…I couldn't drink 'em because as good as five bottles of wine sounds on paper, it just wasn't going to happen on a school night. I didn't want them on the ground, lest we randomly flood or some shit like that. And so I thought.
And I thought some more.
And holy hell did I think enough to drop a couple more F-bombs on that fucking wine rack…
Until I put the bottle in backwards.
Wait, what? It works? Fuck yeah, bitches!
All you have to do to keep those suckers from falling off the rack is put them in backwards…against a wall (or a sort of almost wall. Whatever).
And now I'm fucking sober. It was probably the time it took me to make graphics. That shit always takes forever.
Are you a fucking genius after a few glasses or wine or cocktails? What brilliant ideas have you discovered after drinking? Were you expecting me to break shit? Because I totally didn't. Booya, Grandma!