Does anyone really love cleaning?
If you answered yes, please send me an e-mail, I'll send you my address and you can come clean. I've got everything you need to get the job done; all you have to do is show up. Also, I pay in whiskey, vodka, and wine.
The other day I gave you some stellar tips for New Year's resolutions, and I wasn't joking. I really did mean do nothing in January. Relax. Calm down. But if you're going to enjoy eating and drinking and cuddling in front of the TV for a month…I highly recommend a clean house/apartment/condo/whatever. If you haven't found the right cleaning professional yet, you're also going to need to take a few hours to do this yourself. (I know. I really honest to goodness considered hiring someone after all the Christmas madness, but I'm also Polish.)
Our house has pretty much been a madhouse since we moved in. Mostly thanks to my crazy.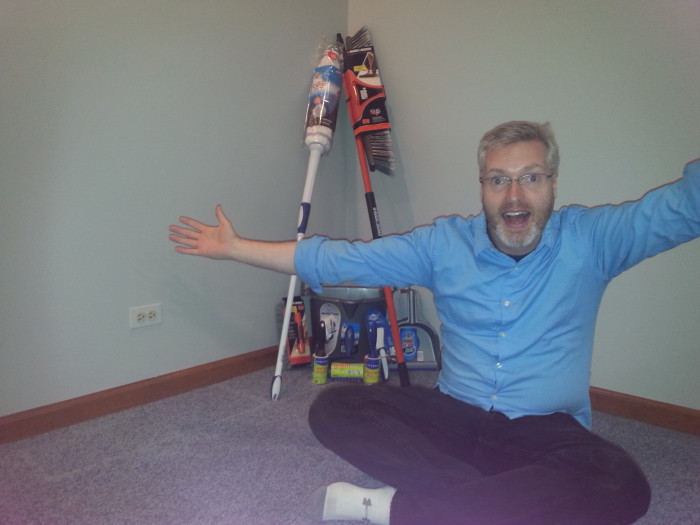 A month after we closed on the house, we threw a housewarming party (don't worry, I'll tell you all about it later. I promise.) A month after we moved in (so three weeks after the housewarming party), we hosted Second Thanksgiving for my college crew.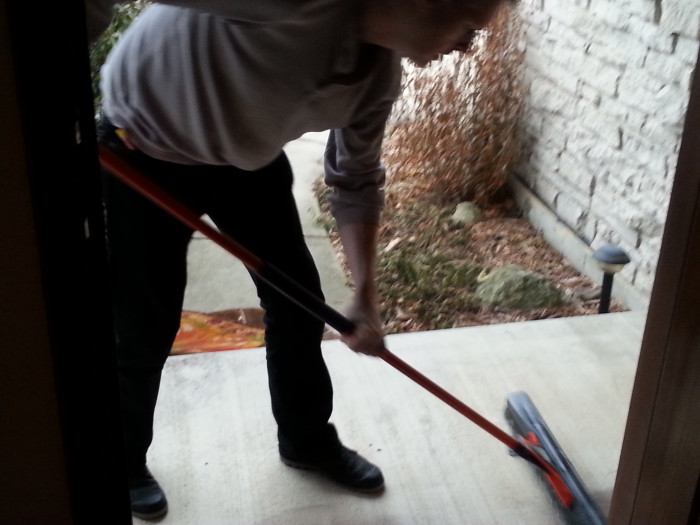 A month after Second Thanksgiving, we hosted Christmas dinner for both of our families (about 30 people in total). And finally, a week after Christmas, we had some family over to play games on New Year's Eve. Quite frankly, I'm surprised Brian hasn't actually killed me yet.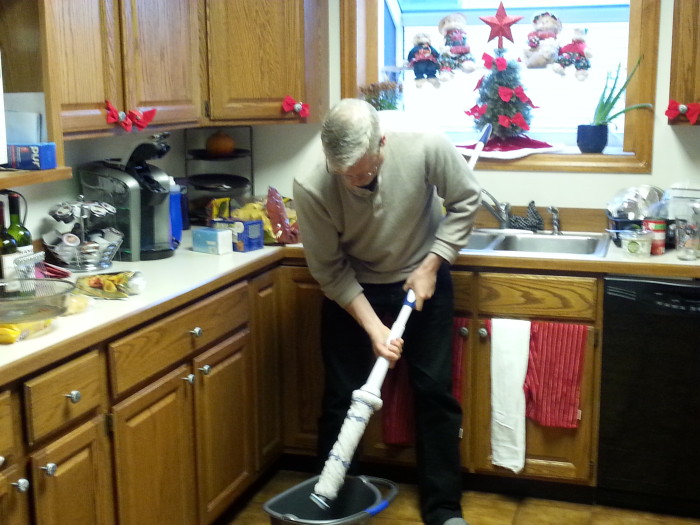 So it's been a roller coaster of clean/party/clean/party/clean/party etc since Day 1. Things got lost. It took me 2 weeks to find my Jewel saver stamps so I could turn them in for my free Cuisinart cookware at Jewel. That's what happens when last minute cleaning turns into QUICK! Hide everything in cabinets, drawers, closets, boxes, and the basement!
It's time.
While I have every intention of soaking up the relaxation of January and doing very little, I'll be cleaning and arranging the house piece by piece so that everything is organized and has a place.
Brian may help me, and he may not (as you can see, he certainly helped a lot before all the parties)…but we're fully armed with a couple of my favorite brands to really get stuff done around this place.
So cleaning may not be my favorite thing, but at least I've got the tools I need to make it as easy as possible.
Blog friends, how do you get yourself organized? Do you do it all in one day, or do you take your time, like I intend to? What are your can't-live-without cleaning products of choice?
While no one compensated me to write this blog post, I did receive free Butler Cleaning Products, including items  from Mr. Clean, Black & Decker, Dawn and EverCare in order to give you my honest opinion. As I think it's important to keep my reviews completely honest, I promise that I will never write anything I don't believe in or agree with.