Remember when I thought I was on one of those TSA watch lists? After an unfortunate incident with a skunk, a dog, and a trip to Disneyworld, I thought flying was never going to be the same. I mean…I'm sure my letter to TSA stuffed delicately in my luggage wasn't helpful. And the fact that EVERY TIME I fly from Fort Myers, I have a suitcase that smells like a salty combination of ocean, sea death, and bleach…But I mean, really…they went so far as to MANHANDLE my cheese.
We haven't made it through a TSA line unscathed since 2012. Until last week.
Somehow, we were pulled magically through the pre-check lanes (because they weren't busy) on BOTH legs of our trip. We don't carry much on board these days (I carry a nook, a phone, a tablet and a pillow; Brian carries a phone, tablet, snacks and charging cords/batteries) thanks to flying Southwest and checking everything.
Did you know that you don't have to take your shoes off in the fancy pants VIP lane? No walking around barefoot where every Tom, Dick, and Harry has stepped with their icky feet. It was magical.
So thank you, TSA. For recognizing that I'm just a girl who accidentally got skunked one time…and has a little packing OCD…and sometimes travels with recently bleached seashells and other stinky sea life.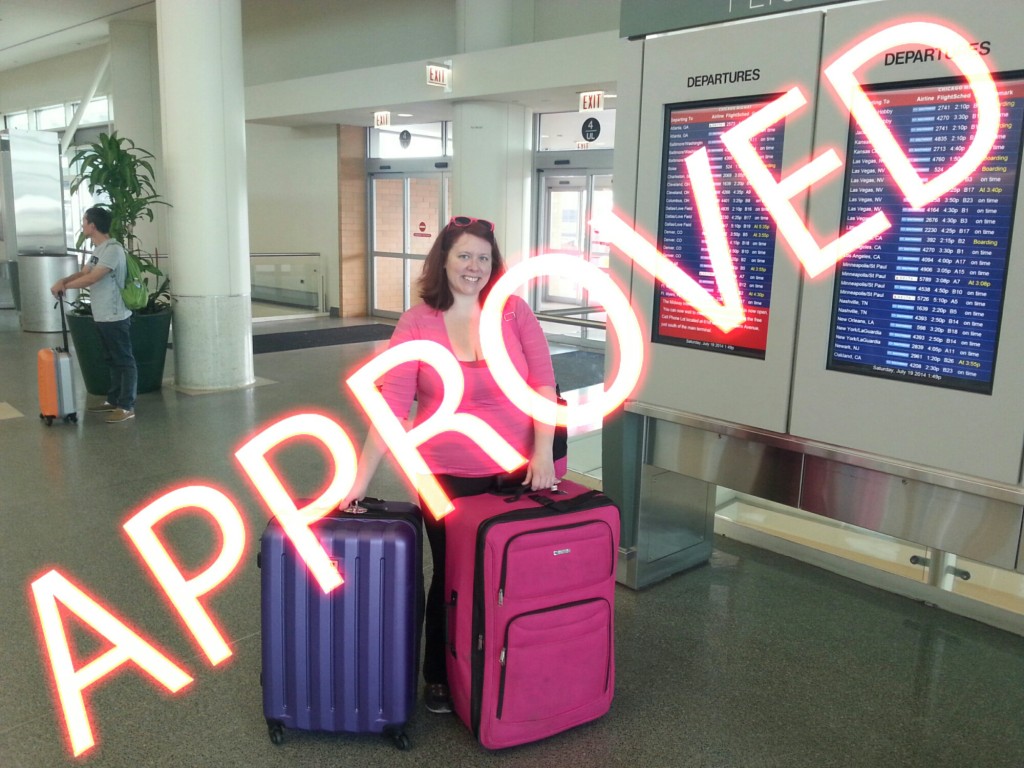 Blog friends, what issues do you deal with when you travel? What's your favorite part about flying?