I read something on Pinterest the other day about things you should NEVER  buy at the grocery store. Among the items included many of our weekly (okay whenever-we-make-it-to-the-grocery-store-ly, which averages about 2-3 times a month) purchases. And so I said to myself, "Self, someone has to speak out against this insanity. Someone needs to tell these Pinterest Looney Toons to get a hold of themselves and drop the homemade spice mix. Self, that someone should probably be you."
Okay fine, I didn't actually say those things to myself. I was busy muttering under my breath about not wanting to put pants on and needing to eat more cheese, but whatever. I thought them. In fact, I've thought about this often enough I even have a Pinterest board dedicated to shit I'm never going to do. And about 60 other Pinterest boards dedicated to shit I'm probably never going to do.
Anyways, I've come up with a very important list of things you should buy at the grocery store because the cost outweighs the amount of time spent doing whatever it takes to make those things happen.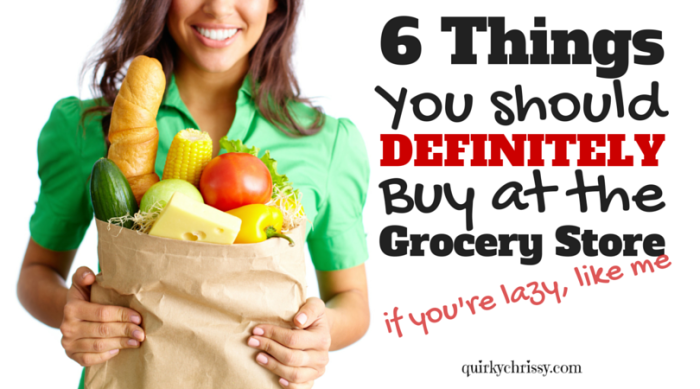 Things you shouldn't bother Pinteresting or forgoing because the grocery store makes it So. Much. Easier.
Spice mixes: Let's start with this one (and ignore the fact that I do, actually, make my own taco and fajita seasoning but to be fair, I don't really measure any of it). Sure, you can mix and match your seasonings easy enough. But ain't nobody got time for experimentation. When you're in a hurry, isn't it reassuring to know that your X,Y,Z isn't going to be fucked up because you were smart enough to use a spice mix which had the perfect blend of crushed red pepper, dried pineapple flavor and bacon bits (patent pending)? I thought so too. Also, no one makes ranch like Hidden Valley. There. I said it.
Miracle cleaning solution: Let's talk about this "Blue Dawn and vinegar" bullshit I've seen all over Pinterest. I tried it when we first moved into the house. I was thinking to myself, "Self, this is going to make a great post one day. You'll be all 'Blue Dawn and vinegar' was really a miracle in my stained bathtub!" And you know what? I was wrong. Because all that shit did was smell nasty. I understand cleaning with vinegar and baking soda is also supposed to help – I used it dozens of times to try cleaning my garbage disposal. It masked the odor alright…with vinegar smell. Give me Scrubbing Bubbles and a Plink drop any day.
Vinegar: We rarely use most of the vinegar in our cabinets. Brian uses the balsamic for his salad dressing (along with a pre-packaged spice mix) and I use the white vinegar when I dye eggs on Easter. And yet, there are people who make their own fermented vinegar. Dudes. You guys. This stuff is cheap. Who wants to stink up their house for a product you use a couple times a year or whatever.
Dryer sheets: I LOVE the smell of clean laundry. I hate doing laundry, but the smell of fresh from the dryer laundry makes my heart go pitter patter. On Pinterest, I ran across a pin for homemade dryer sheets which looked super cute, but sounded like a disaster waiting to happen. One of the comments on it, though, was priceless – "I tried this and my laundry smelled like vinegar!" Bring on the store-bought dryer sheets so my laundry can smell delicious.
Bottled water: Oh hell yes, I'm going here. I know this one isn't a Pinterest thing, but I've seen it on the money-saving lists. Sure, I've got reusable bottles and travel cups and mugs galore (I usually get them free with brand names on them when I go to fancy blog conferences). We even bought fancy pants Brita water bottles (okay – these are great for traveling). But you know what I hate? When I wake up with enough time to brush my teeth, throw pants on, and MAYBE brush my hair before I race to the train…and have to spend more time filling a bottle with water than I did doing all of the getting ready part of my morning. Instead, I can grab a bottle on my way out the door and satiate my thirst while I commute into the city. Besides, when you buy them at Sam's Club, they're so cheap per bottle. And water is never truly free, y'all. Need I remind you about your water bill which is payment for water that comes out of your faucet?
Pre-packaged snacks:
I love snack packs. A lot. And you know what? Those pre-packaged little goodies keep me from killing my poor boyfriend. Because I'm
high maintenance like a freakin' gremlin
. Also, they keep me from eating the whole fucking econo bag of Doritos that I would otherwise buy at Sam's Club in one sitting. It's been known to happen.
So the thing is, you guys…I get it. If you're on a money-saving kick, this might make sense to you. If you're on an all-natural ingredient thing? I totally get that too. But before you go out to buy the necessary equipment and ingredients to pull these tricks off, don't forget to add the math for the time it takes you to do this shit. Your hourly rate counts as money spent, doesn't it?
What crazy DIY shit have you seen recently on Pinterest, or the Internet, or anywhere really, that would be much easier to purchase? Have you tried any of the DIY options I mentioned? Are you a die-hard DIY maven? Are you a bottled water drinker?