When I was a little girl, one of my mom's best friends got married. Her wedding was the first big wedding I had ever been to, and the only one I recall from my childhood. I remember hunting down the servers with passed hors d'oeuvres, searching for shrimp cocktail. I remember playing with the other kids in the super fancy bathroom. I remember the ceremony and riding in the car with several of the bridesmaids from the church to the reception. But what I remember most of all was the morning of the wedding.
A dozen or more women and girls, racing around the bride's house. Pantyhose flying, curling irons sizzling, jewelry clasping, and (because it was the very early 90's) a cloud of hairspray wafted through the house. My hair was French braided, a style I adored but could never accomplish on my own or even with the help of my mom.
The house was buzzing with life, love, and joy. Pure, unadulterated joy. Hectic, crazy, and loud, but happy. Full of excitement.
So when it came time for my wedding…I knew I couldn't settle for less than that. So in addition to my bridal party, my mom and other women in my life, including the bride whose wedding morning inspired my own, joined me the morning of the wedding for the start of a beautiful, happy, and magical day.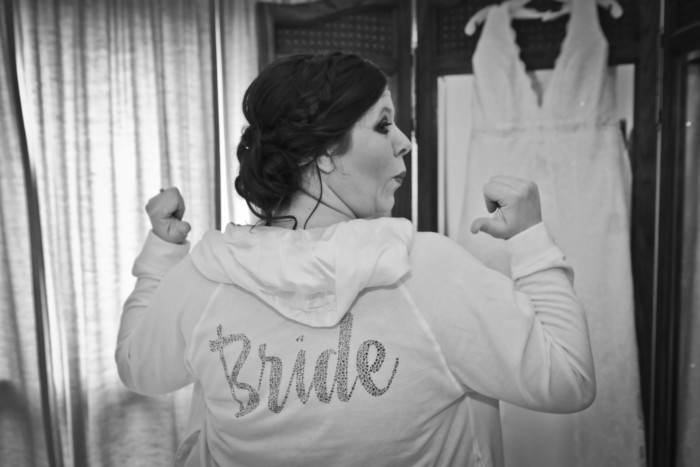 I woke up the morning of the wedding, put on my tie-dye yoga pants and other bridewear, and quietly snuck out to get myself some breakfast. I picked up bagels and cream cheese along with a fruit platter for the onslaught of ladies.
After a delightful exchange with the dude at Einstein Bagels (He was all, "It's your wedding day? Why are you buying the bagels?" and I was all, "Because everyone is sleeping, and I was hungry."), I made my way back to my bed, where Brian was sleeping and I started playing with my Snapchat filters.
 If you remember from our
Cheesy wedding prep
, Ally spent the night at our house.  If you're debating whether to have people sleep at your house on the night before your wedding, do it. It was fun to have her there the night before, and even more fun in the morning. It was no surprise that when she woke up, she started playing with Snapchat filters too.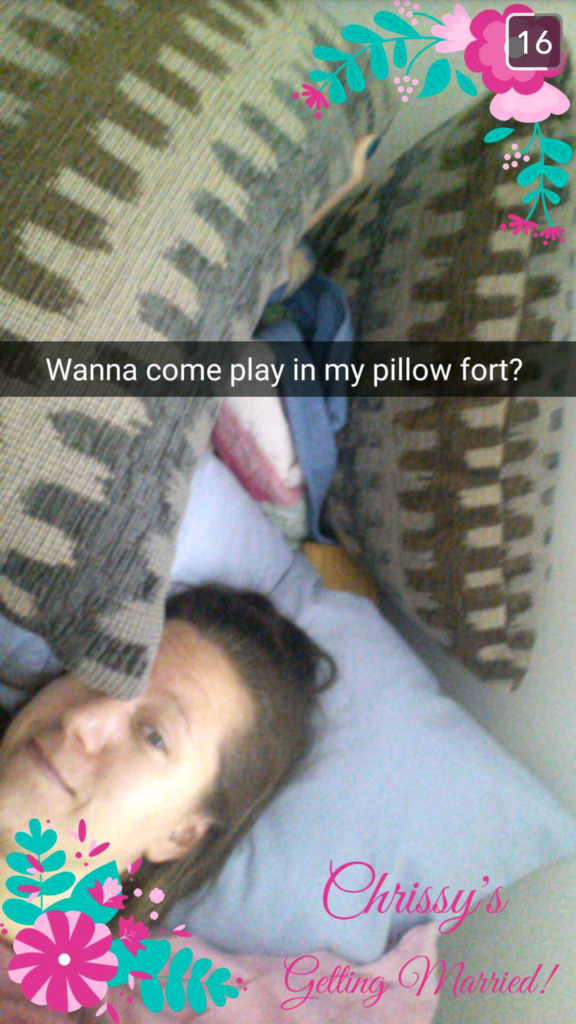 Obviously, I left my sleeping husband and went to snuggle with my awake bestie. Shortly thereafter, Katie arrived. And my future sister-in-law. And my friend Laura with the flowers. And my hairdresser. And Rachel with two of the three kids. And the rest of the ladies. And the photographer. It got loud and crazy real fast.
Katie and Ally jumped into helping Laura with flower stuff in my garage. I sat down with Katelyn for some hair magic. If you can, GET YOUR HAIRDRESSER TO COME TO YOUR HOUSE. This was one of the best decisions I made through the whole planning process. We didn't start until like 10am. I didn't have to leave my house or drive 20 minutes or worry about anything.The rest of the ladies snacked and started doing their hair and makeup as well.
I'll let the photos do some of the talking: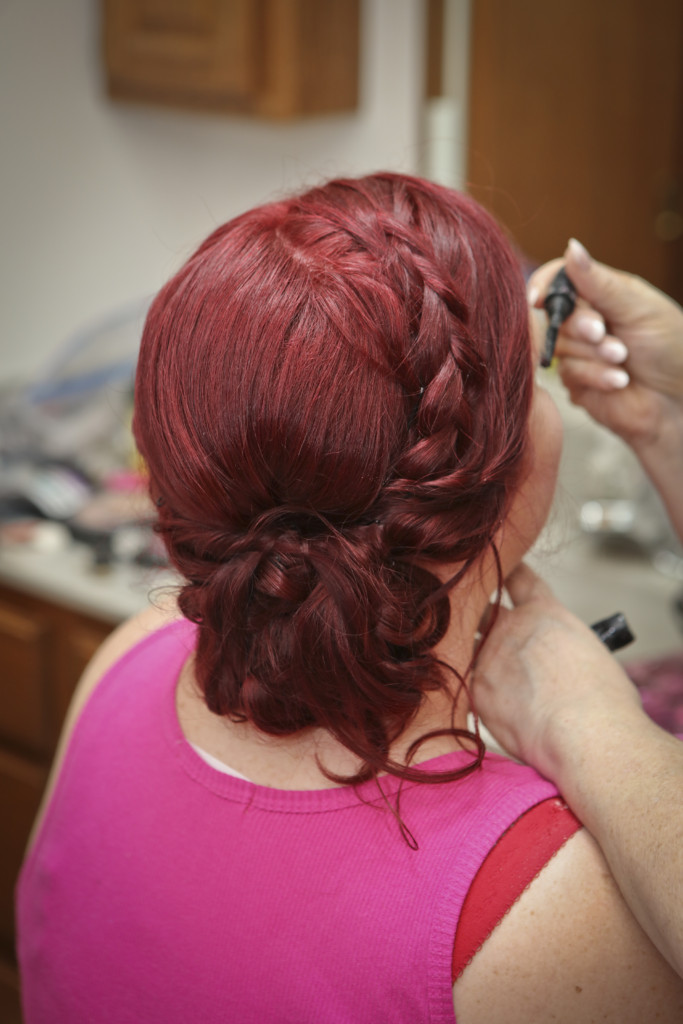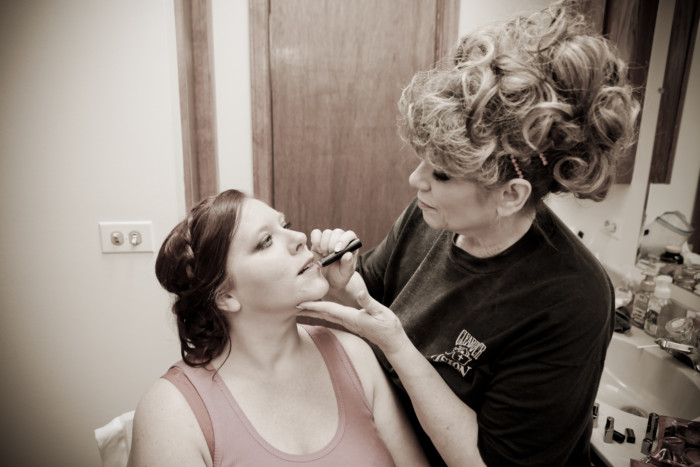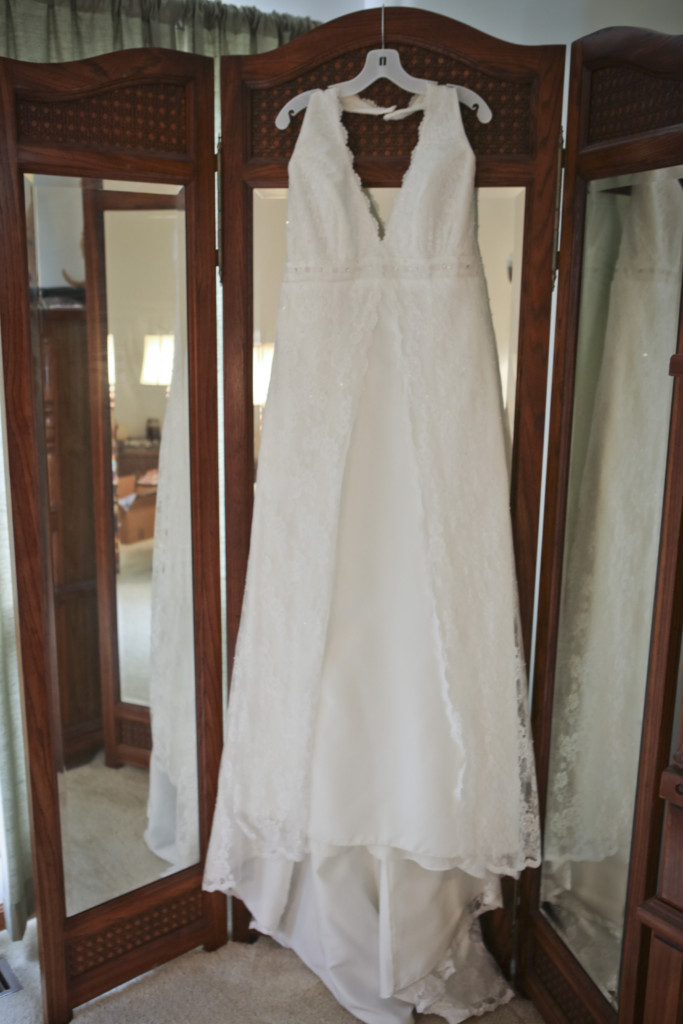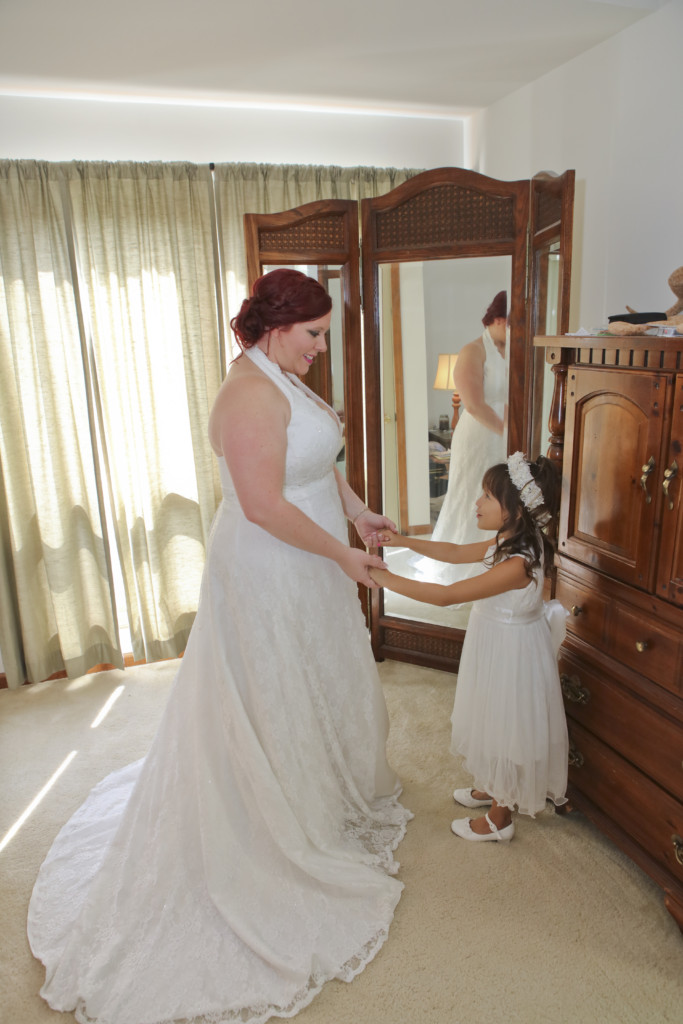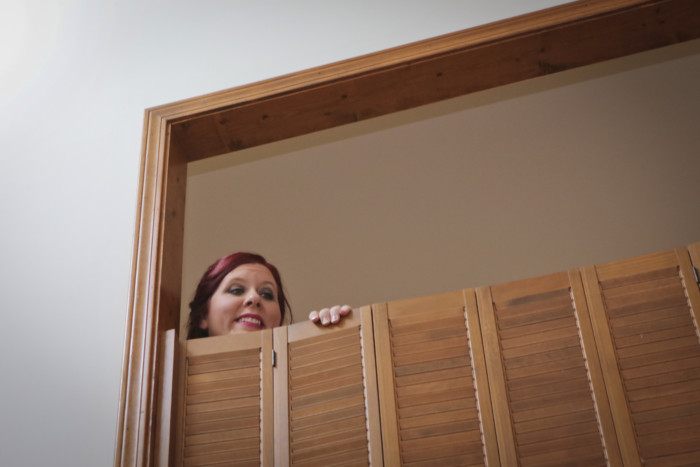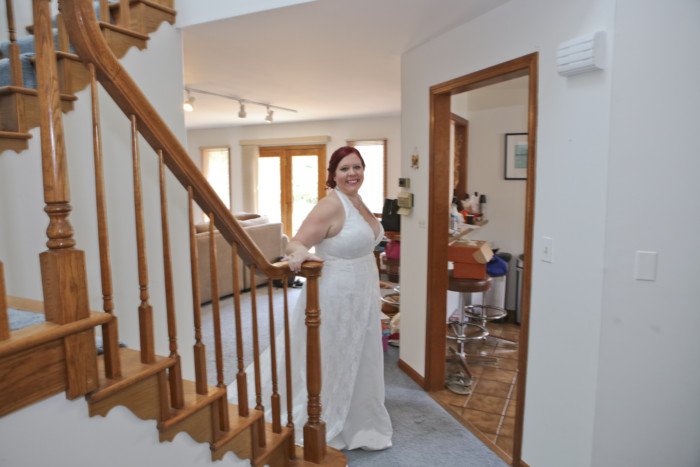 We ordered Jimmy John's for lunch (which I managed to finally slam 5 minutes before the ceremony when I realized I was starving. Yes, a Jimmy John's Vito, full of delicious garlicky goodness right before my wedding. I also split it with the ring bearer who kept asking me for a bite), so everyone had something to eat, and they delivered Freaky Fast as JJ tends to do. And then we all rolled out in a party bus I hired at the last minute (are you catching a theme here, guys?) when I realized I didn't know how to get 13 people from my house to the venue.
Are you tired of wedding nonsense, yet?