I was offered the opportunity to give a room in my home a mini-makeover with lighting from GE, and I thought to myself, self, this sounds like a great excuse to clean your apartment.
And then it took me several weeks to clean my apartment.
Are you surprised? Me neither.
So when GE sent me free light bulbs to test out the difference between soft white light and GE Reveal bulbs, and when I finally cleaned the disaster of an apartment (and put away the Christmas village), I took it upon myself to spruce up my favorite spot in the apartment (aside from my cozy squishy bed…), my reading chair.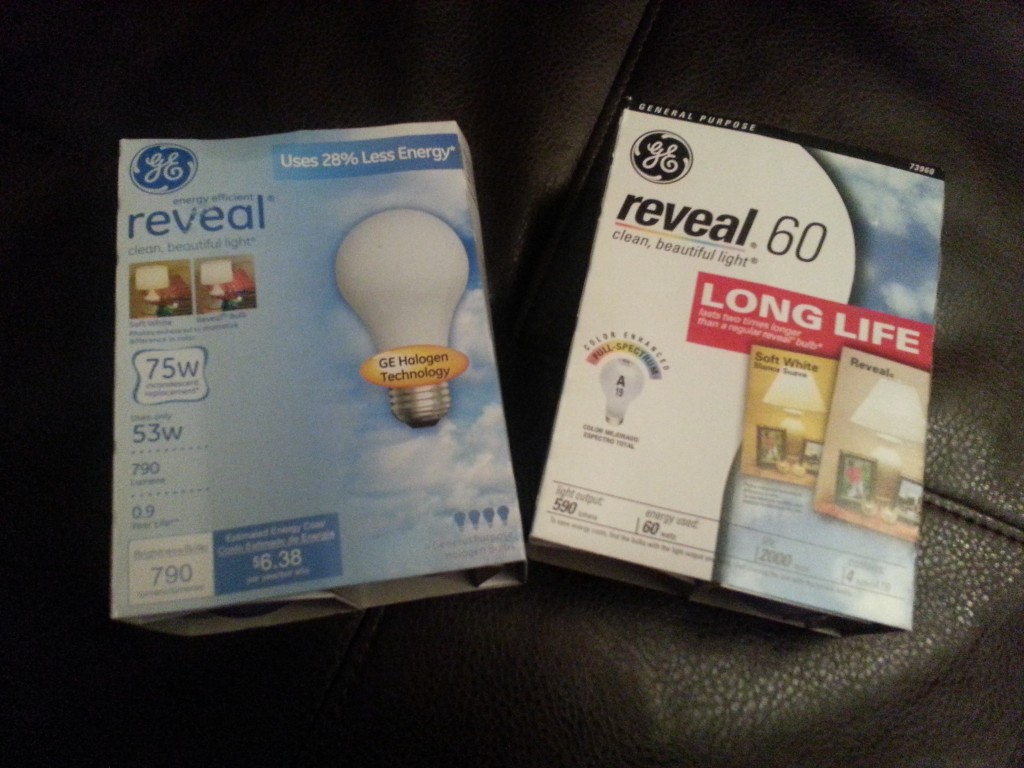 The bulbs looked pretty sweet to me. Brian was just excited to have acquired more free things we need for our home (or maybe I was excited. One of those.). I'm sure he can't wait to see what happens when we get a house later this year…Then again, neither can I…well, whatever. This is the Chrissy Show anyways. But for now, we'll have to settle with lighting up the apartment.
I love this chair. I learned to read in this chair. I remember being a tiny little (FINE) chubby little girl who could sit in the chair with her entire collection of Barbie dolls and read a book or put together a puzzle of the United State while watching Faerie Tale Theater's Sleeping Beauty or Rainbow Bright on laser disc. (Yeah, I had a sweet childhood.) Anyways, I figured it was the perfect place to add a little bright lighting. And I was most certainly right.
Below, I've taken a few pictures of my reading chair to showcase the difference with before and after shots of the lighting.
Please forgive the barren nature of my walls. With Christmas just recently departed and plans to move soon, I never got around to adding a splash of color to the giant wall behind my reading chair.
And actually…One of the things that I think is really cool about lighting is that it not only brightens up a room, but it can also add depth and texture to your walls. Sure, I don't have fancy art on the wall above my chair, but look at the way the lamp shadows behind itself when the light is directly on the area. It looks awesome, right?
Before: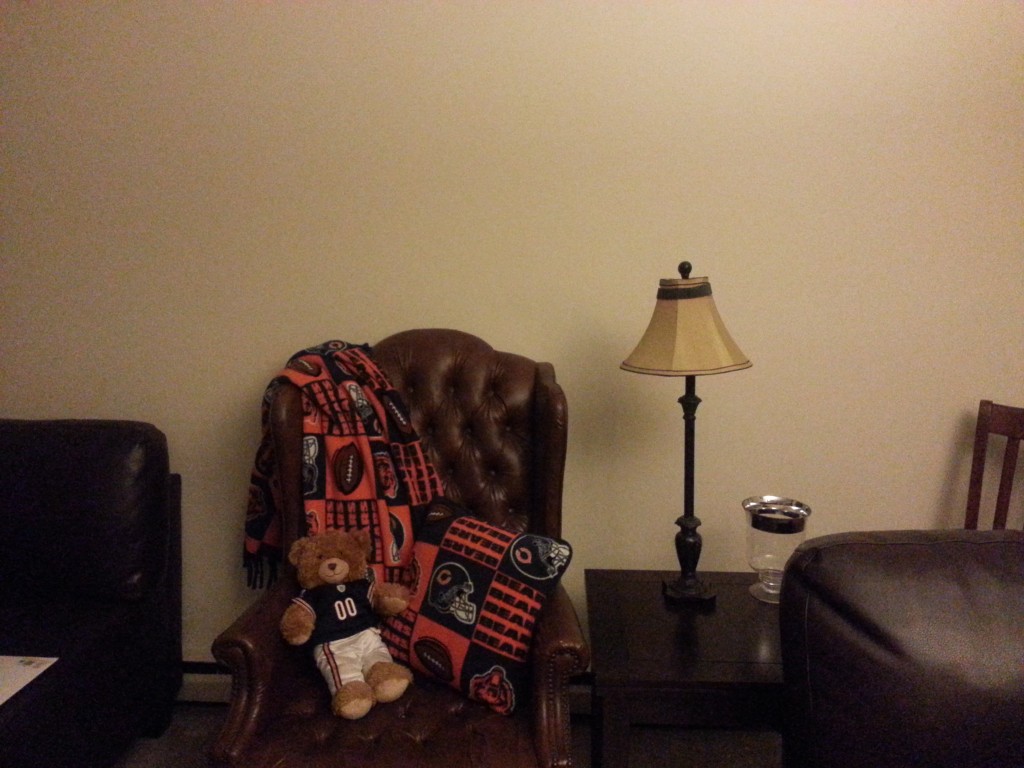 After:
Before: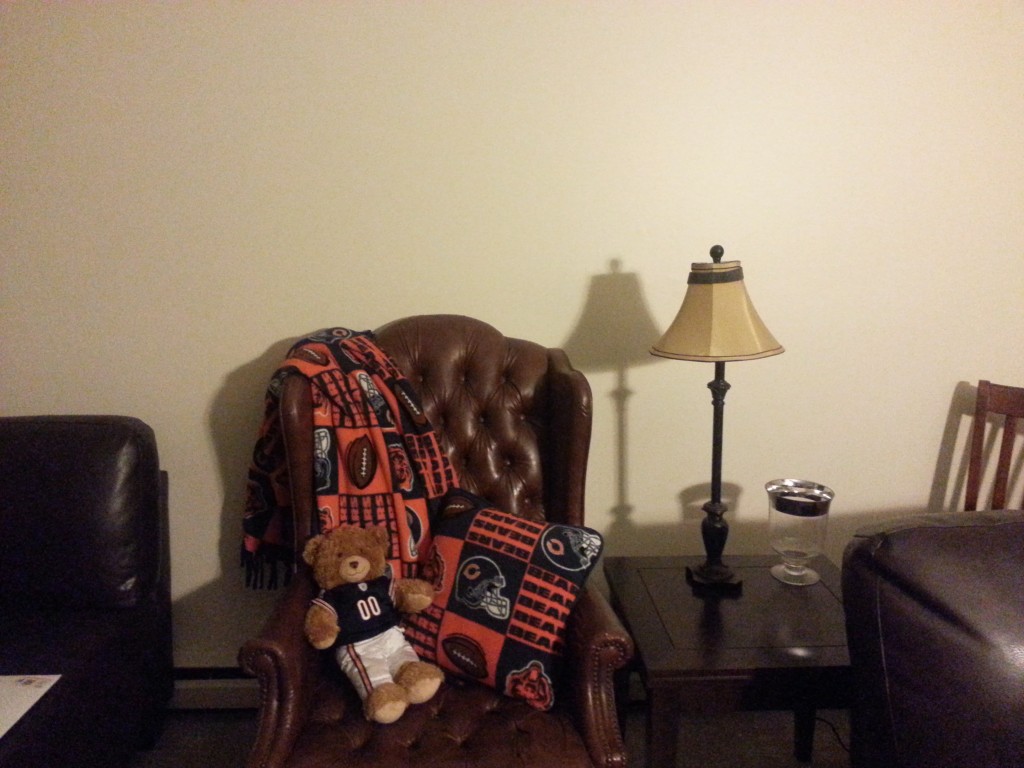 After:
So you can see that it doesn't look bad with the soft white lighting, but the GE Reveal is actually super bright and makes it feel like natural lighting. I'm a huge fan of the new lighting. And so is Staley the Bear.  We've been using the new lighting for a few days now, and it's really picking up the mood around here, too. Winter may be long and depressing, but spring will be here soon, amiright?!
If you're interested in learning more about GE Reveal, you can visit GE's website at www.gelighting.com/reveal.
*These opinions are all my own. Other than the complimentary light bulbs, I was not compensated in any other way to write nice things in this post. I truly love the way the Reveal lighting looks in our home.