My ambassadorship with F-Secure is coming to a close, but I thought it was important to address something I noticed in all your lovely comments on my last post about Freedome.
In your comments, a lot of you mentioned using antivirus software, which is awesome, but you're only protecting yourself from malware and viruses, and not protecting your privacy. If you're on an open network (one of the billions of public Wi-Fi connections), you never know who could be tracking your information. I'm not a big conspiracy theorist (my opinion of the moon landing & obsession with the show, Person of Interest, notwithstanding), but I like having the comfort of being protected on both counts.
A VPN (virtual private network), such as F-Secure Freedome, can help ensure your privacy by encrypting your information and showing your location as elsewhere in the world.
This little ole app scans my new apps, protects me from tracking attempts, secures my browsing, and protects my connection.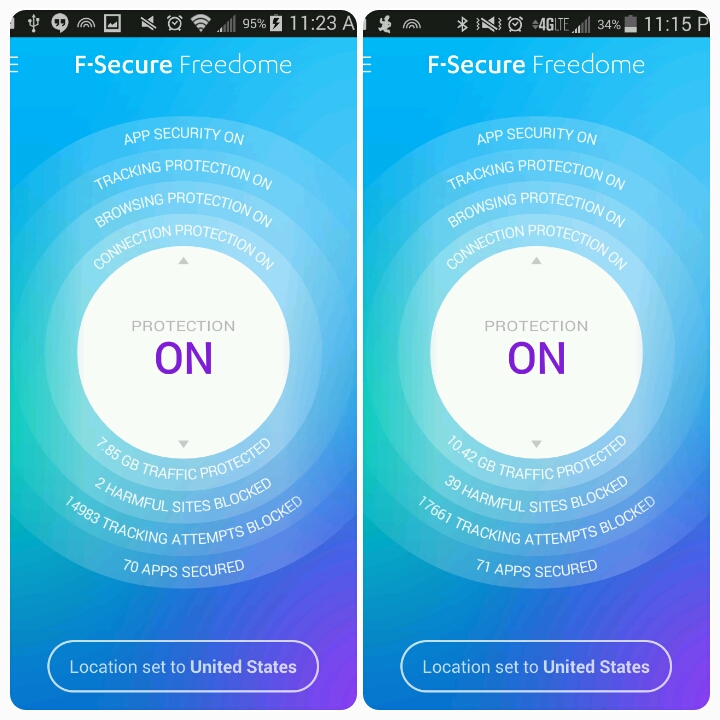 I think it's doing a pretty great job. You know who's also a fan?
David Hasselhoff.
So there's that.
You can check out F-Secure Freedome for yourself with a 90-day free trial of Freedome VIP with a special code for my readers: qsf257.
Have you used a VPN to protect your digital integrity? What measures do you take to keep your information safe?
This post was sponsored by F-Secure. I received compensation and a free trial for Freedome to tell you about my experience. As always, I only work with brands and products that I wholeheartedly support.