If you imagined pre-crazy Mel Gibson, half naked and about to be decapitated? Well played.
Now let's talk about something a little more serious.
You are being watched.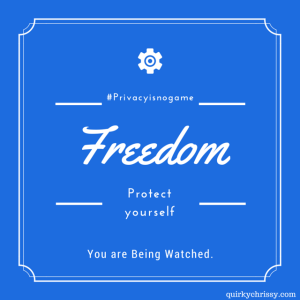 Is that creepy? Because I think so. Everything you do. Everything you watch. Every website you visit. Every word you type is tracked. Sure the government may be reading your email. The NSA maybe be tracking your Skype chats. Homeland Security might even be keeping tabs on your shit. (I watch a lot of Person of Interest, and so I'm all engrossed in the world of government agencies spying on everything we do and say. Those red light cameras weren't put up to ticket us, homies – more on that another time.)
But even creepier is that there are corporations out there. Watching you. Websites and internet spies watching your every move, ready and willing to send your information to the highest bidder. Do you check the permissions before you download an app to your devices? There's a reason I don't use the Facebook app or the Twitter app. I use browsers. Because if the apps are on your phone, they have access to your internet connection. Your personal information. Your user history. Your contacts. Everything.
Basically, everyone's trying to put a price on your information. But you can protect yourself, at least a little bit. I never download an app without looking at the permissions that it's requesting. If I'm downloading a photo editing app, I check the permissions to see what it "needs," because it probably doesn't NEED much. In addition to checking permissions, I've been running F-Secure Freedome on my devices. This handy protective app blocks websites that could be tracking my information. It checks out my apps when I download them. It blocks tracking attempts. It basically protects me from myself and those "harmful" websites I visit.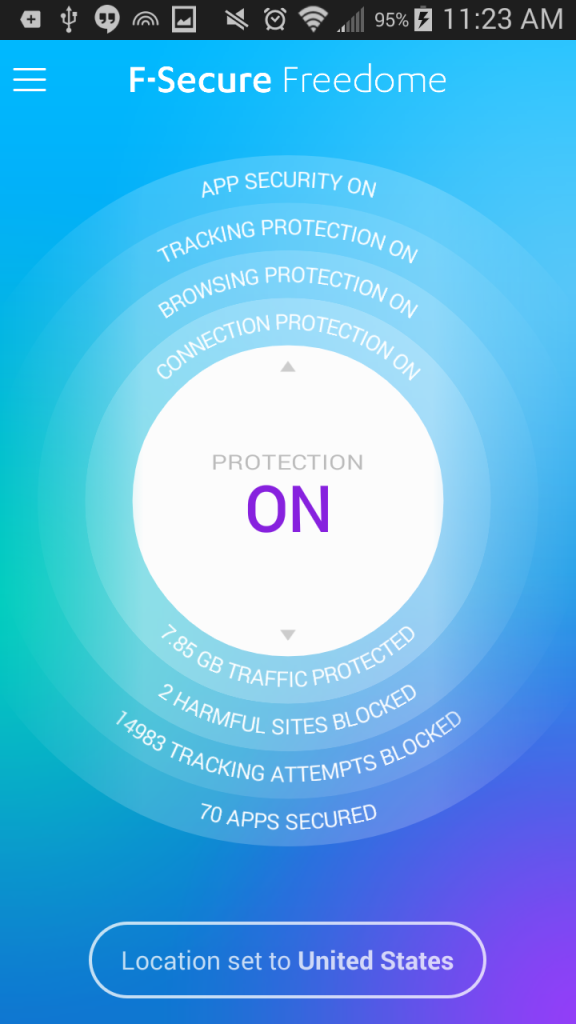 When a site is harmful, F-Secure says NO. Bad. Don't go to that site. Which happened when I went to check out a site that sent me referral traffic on my blog. I was appreciative.
It's super easy to use and keeps you secure by encrypting your data on free Wi-Fi networks, keeping your virtual identity anonymous, changing your virtual location so you can't be tracked, and blocking harmful sites and apps.
If you're interested in trying out F-Secure Freedome for yourself, you can do so (and I'm loving it) by visiting Freedome VIP. I even have a special code for my readers so you can try it out for free for 90 days: qsf257
After the trial, the annual subscription is only $16.99, and the monthly subscription is $1.99. I spend more than that on a single nail polish. And it makes me feel better about being on the internet all the time.
As an added bonus, if you try F-Secure Freedome, you'll have the chance to win an iPad mini and a free year of F-Secure Freedome to keep your privacy safe on your new device. You can enter via the Giveaway tool below.
Blog Friends, what do you do to protect your privacy online? Do you use any apps or tools to keep yourself anonymous? Are you going to try Freedome?
This post was sponsored by F-Secure. I received compensation and a free trial for Freedome to tell you about my experience. As always, I only work with brands and products that I wholeheartedly support.