This post was sponsored by Starbucks as part of an Influencer Activation. I received compensation and complimentary products to facilitate my review. All opinions are my own. No one paid me to say nice things.
I've never loved a piece of furniture as much as I love this couch. It's a three-piece set that I sat on in the furniture store and couldn't leave without. Before entering the Art Van, Brian gave me full decision-making power in this purchase, as his choice, when we moved into our apartment four years ago, was not my favorite place to sit. That power, though, didn't stop him from making me walk through the entire store looking for a smaller, less expensive piece of furniture. The only couch I loved more than this couch, was a designer sofa that came with pink and teal pillows and pretty much matched my entire life.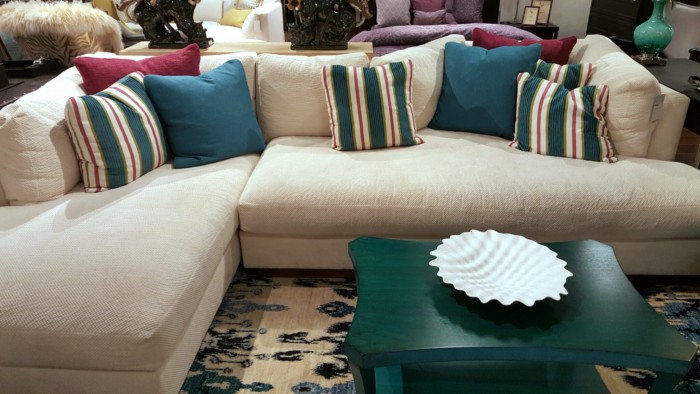 The price tag ($6700) made me cry, and it made Brian think much more fondly of the cozy, snuggle-blanket soft couch full of neutral tones and pillows for days that came with a much more reasonable expense.
An hour or two later, we left with a delivery date and the happiest Chrissy that's ever been. Three months later, I'm still in heaven. The couch was a little too big for one room, so we were able to split it up and create two cozy seating spaces that make me swoon.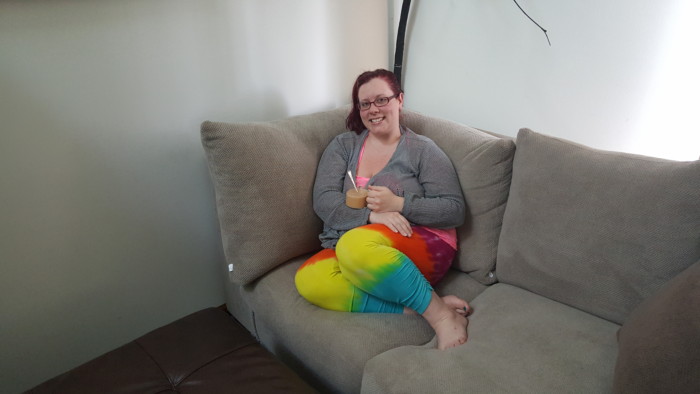 With all the rain we've been having here in Chicago, my couch has been home to some serious snuggly nights and afternoons spent watching Netflix, reading books, snacking, and cracking jokes with Brian. But even when we're tucked away in the most amazing couch ever, we like to embrace the world around us and explore new experiences. I thought I'd hook you up with a couple Chrissy-style pointers to make the most out of those rainy afternoons "stuck" inside and use your imagination to travel to faraway places.
Read books
If you're looking for a change of pace from your regular Netflix binge session, pick up your Kindle/Nook/Hardcopy and devour nourishment for your soul. Travel to new places, meet interesting people, and solve crimes on your cozy couch. I just finished reading Famished, a terrifying rollercoaster of a suspense by Meghan O'Flynn.
Plan a trip
With the wedding coming up quickly, Brian and I are starting to plan our honeymoon. I'm pushing for an international trip, and we keep tossing around a variety of ideas. But the magic in planning and imagining our possibilities and options is what really excites me. I get almost as much enjoyment in the planning as I do in taking the actual trip.
Explore exotic flavors
Sure, it may be summer, but the A/C is cranking, and there's nothing like a mug full of warm, delicious comfort. Since receiving a box of the NEW TAZO® Chai Latte K-Cup® pods, I've been indulging in the creamy delicious black tea and milk chock full of cinnamon, ginger, cardamom, and vanilla for a sweet and spicy mix that I can only describe as magical. I've loved chai lattes since discovering it during my days as a catering manager, and I'm thrilled to be able to make it at home in my Keurig®, now.  I've been pairing it with one of my new favorite cheeses, a goat gouda called L'Amuse Brabander, and it's utterly delightful.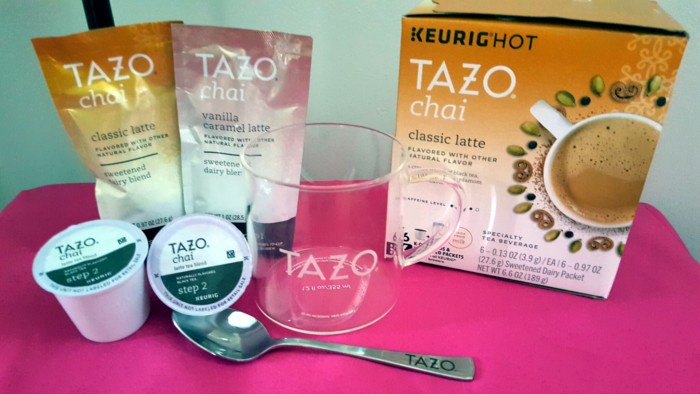 How do you escape when you're stuck inside during the rainiest days?