Driving along the coast, just north or south of San Francisco is terrifying and breathtaking in the same moment. The varying drops off the side of the mountainous roads are steep. And I have a thing with vertigo and windy (as in wind a clock, not wind and sea; although I suppose that fits, as well) roads. But it's also beautiful. The fog rolling in creates this amazing visual that is hard to describe and even harder to capture.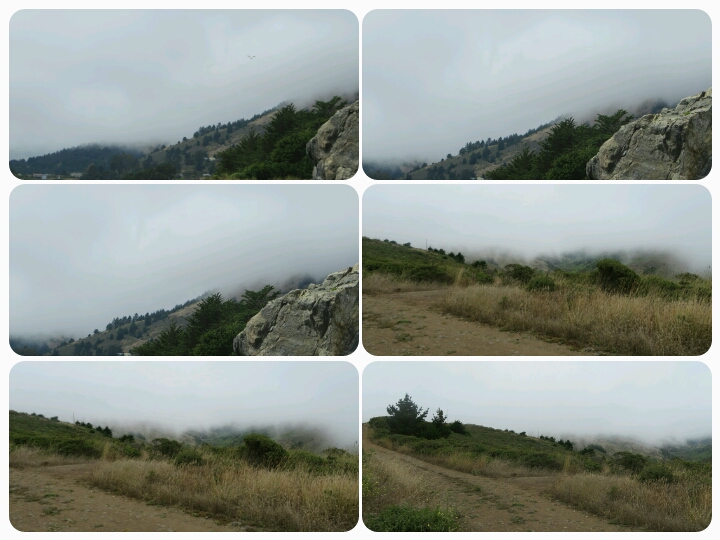 On our way up the California coast from San Francisco to Sonoma Valley, we took a long and curvy road up into the mountains (well, they looked like mountains to this Great Plains girl), & I was more than a little terrified. Brian was driving through the curves as if he had been doing it all his life (I suppose that's the Irish coming out), when he told me that in Ireland, the hill roads were the same…ONLY NARROWER.
Um. I'm never going to Ireland. (I'm lying.)
We stopped when we discovered a space to pull off the road and snap a few pics for you. It was harder to do than I thought. The fog isn't very accommodating in the world of photography. But I tried. For you.

Brian LOVES the mountains and the fog and the cool weather. (There's that Irish thing again.)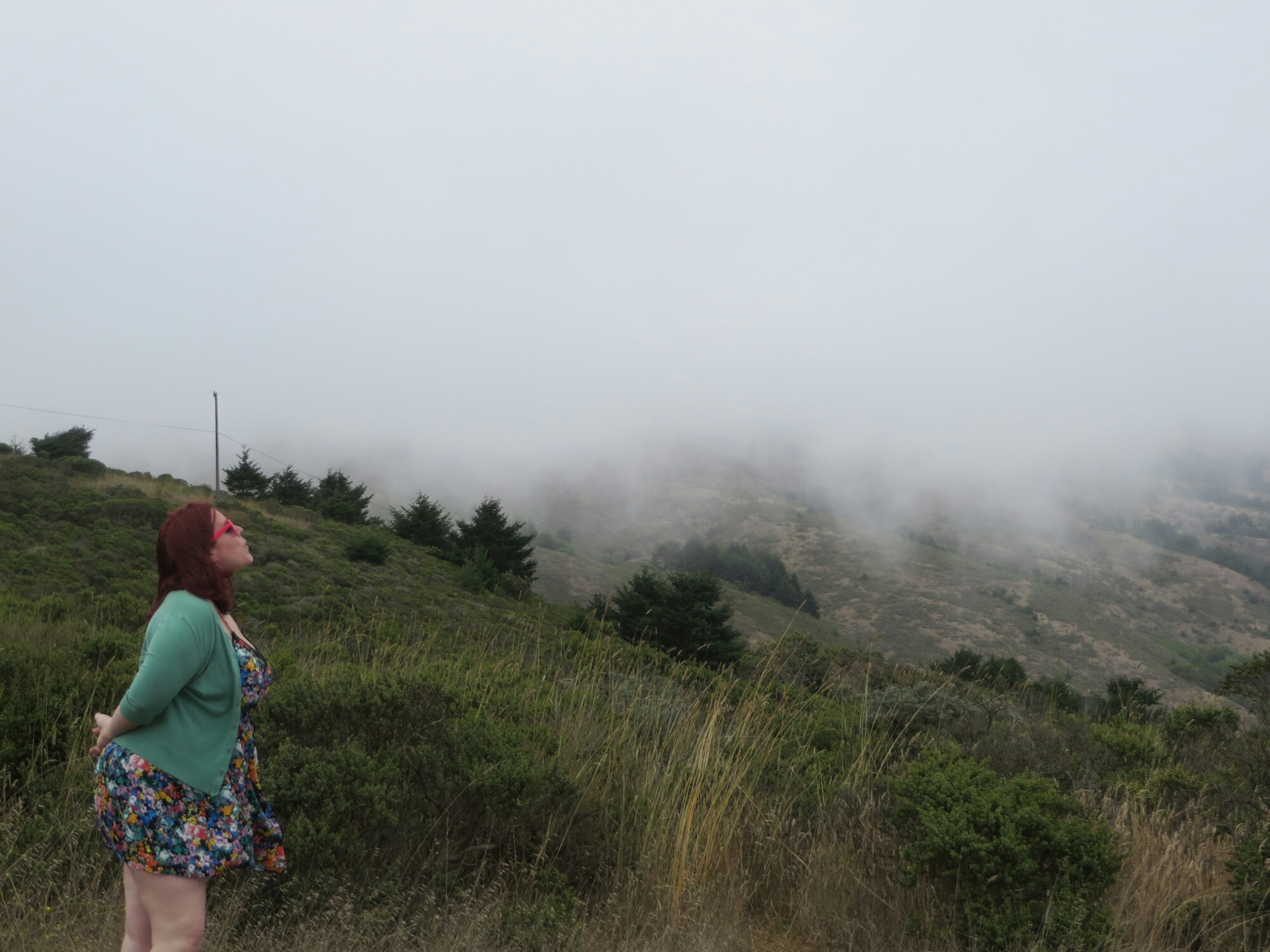 I wasn't terrified at this stop. It was quite neat, actually.
On our way down to San Jose, on the other hand…I freaked out a little when we stopped. And wouldn't get out of the car.
So driving out of Sonoma, we took a seriously scenic route. We rolled down through San Francisco, and further into the woods. We thought we'd check out a state park south of San Jose. In that time, we ALMOST ran out of gas, drove in a giant circle, and couldn't find any flipping redwoods. It was like a horror flick waiting to happen. We had to pull up to some random worker dudes on the road and ask for the nearest gas station. With a rental car on E.
The gas station was a little dive in the middle of the forest and I feared for things like kidnapping and murder (I saw The Vanishing one too many times as a kid). After we filled up, we passed the same workers…coming from the same direction we had before. 40 minutes later. (See. Giant circle.)
And the we started climbing up the hills again. Beautiful and scary. Epic.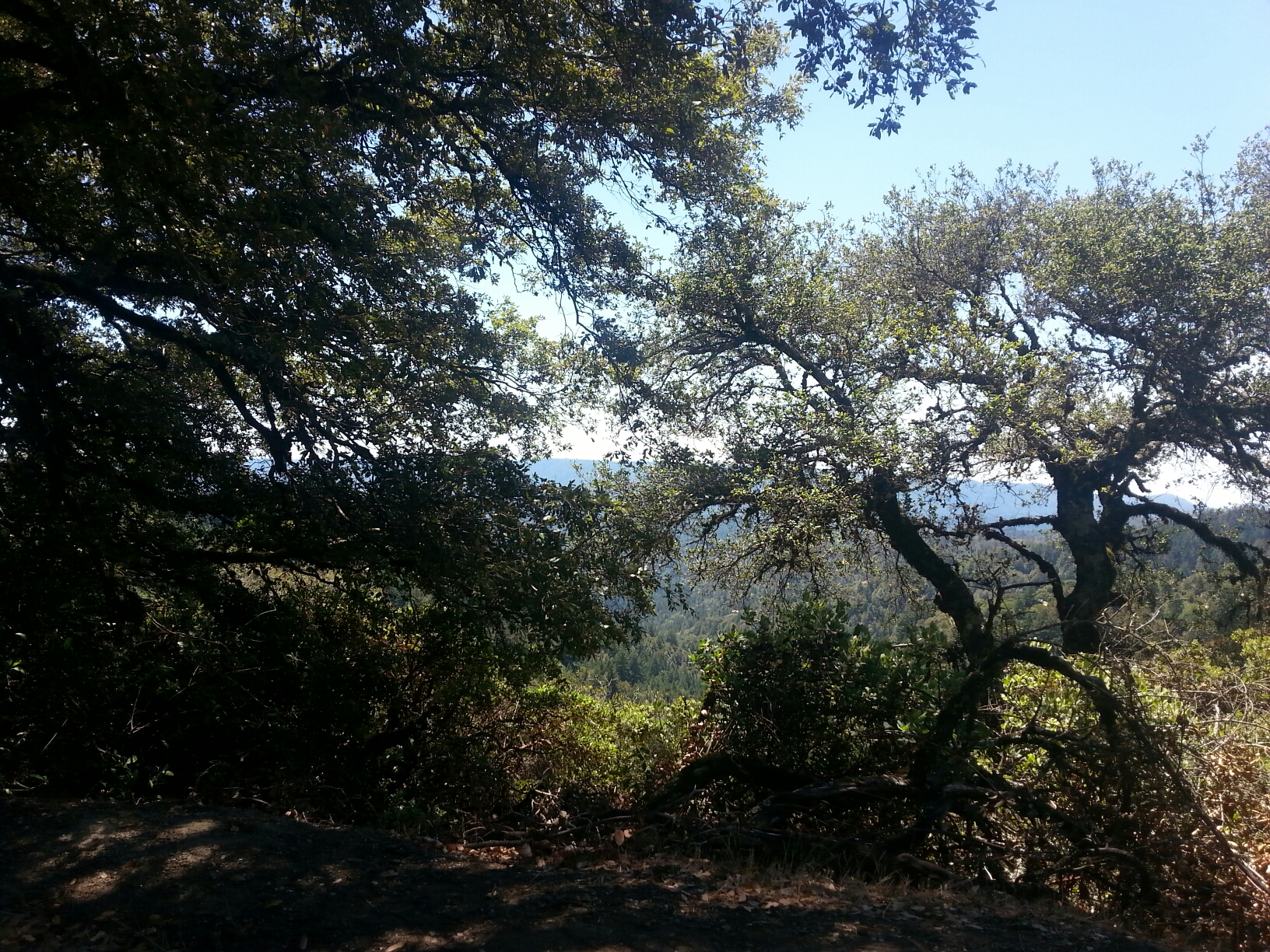 At one point, I was trying to take pictures out the window, and Brian offered to stop to get better images. I was all about it. Until we stopped and I was about to get out of the car. I was a bit nervous, and Brian cracked a joke about not falling…and then he volunteered to go take pictures for me. I let him. I looked out from the safety of the parked car while fearing that my boyfriend would fall down with the keys in his pocket and I would be stranded and panicking about Brian. I have a bad habit of imagining the worst case scenario for every situation.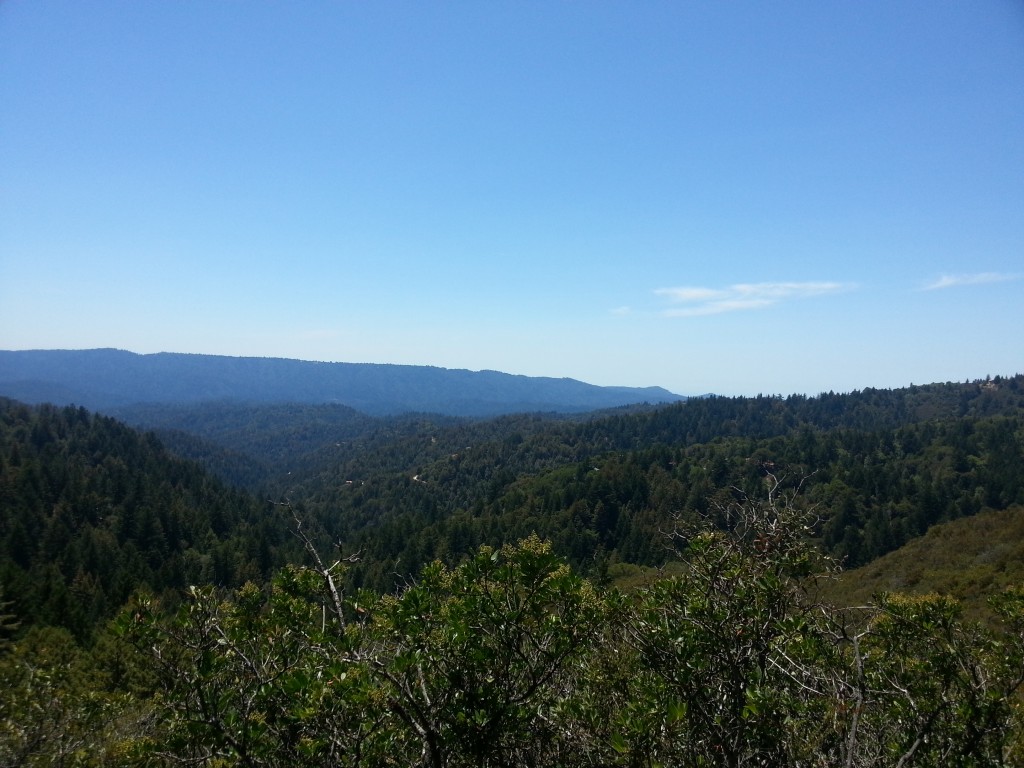 We had picked up snacks and sandwiches for a little picnic lunch in the forest, and it was getting late for me. The hangry was creeping up on me quite rapidly, so I pulled out the Tostitos Mild Salsa Con Queso and tortilla chips. Brian warned me to not spill the cheese (like I would EVER consciously waste cheese like that.) I told him that the only way this cheese was going to spill was "if we were to fly off one of these cliffs. And quite frankly, if we're going to die, I'd want to be covered in cheese."
He realized I made a fair point and promised not to drive off any cliffs.
We finally arrived at the entrance of the state park, enjoyed lunch and were on our way. By then, we were both too exhausted to hike through the forest, and I had a party to get to a few hours later. So we rolled out. Even still, the drive continued in a frightening pattern. Instead of just curvy roads, we were now encountering those one-car-width roads PLUS curves PLUS steep inclines and declines.
Oh! And CHRISTMAS TREES!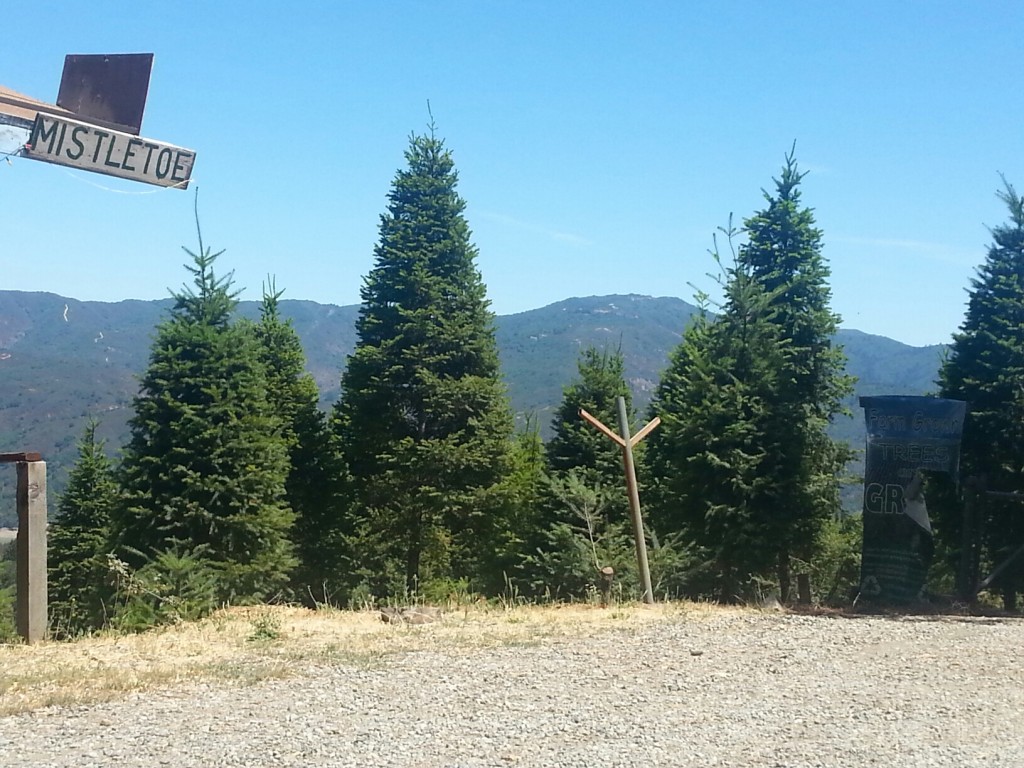 Have you been to northern California? Or just driven through scary hilly roads? What's the scariest road trip you've taken? Do you imagine worst case scenarios?