Greetings Blog Friends!
Brian if you're still here, you need to leave. Go read this post about my Christmas Wishlist instead.
Seriously.
Go.
Now.
OK, now. Where were we?
Oh right. Christmas gifts. I was recently contacted by a unique company called Heartfelt Books to try out and review their very cool product. As you well know, all opinions are completely my own, but the book I received was free.
Instead of spending hours organizing photos and creating collages for a photo book, they offer you the chance to create a special keepsake book for the people closest to you. With WORDS, y'all. You know how much I love words, especially words like "cheese."
By asking simple questions, Heartfelt Books works with you to design unique and personalized gifts for your favorite person or people. Obviously, my favorite person on the planet is Brian…and so I made a Heartfelt Book for him. The site was SUPER easy to use, and they offer a variety of options for friends, family and significant others. I chose a gold foil embossed heart design, but there are others available as well. The book is hardbound, so the quality is much like a fancy journal.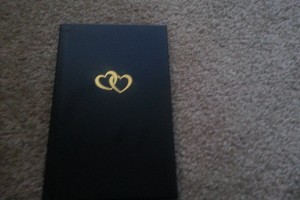 One of the things I liked most about the Heartfelt Books was that even though they offer a variety of types of questions (including short response, long response, multiple choice, and fill in the blank), you have the free reign to be completely creative with your answers. I, of course, had a lot of fun with an uber cheesy declaration of my adoration of Brian. But I think he'll laugh. And cherish it. As well he should. I'll let you take a peek into some of the pages I created for him.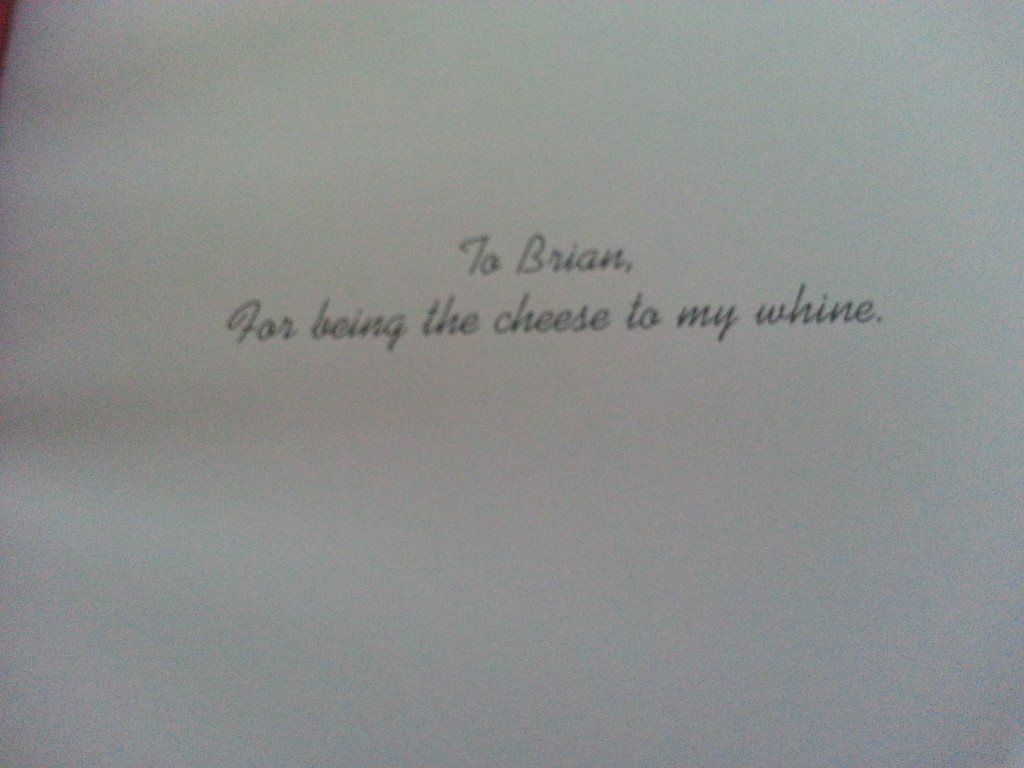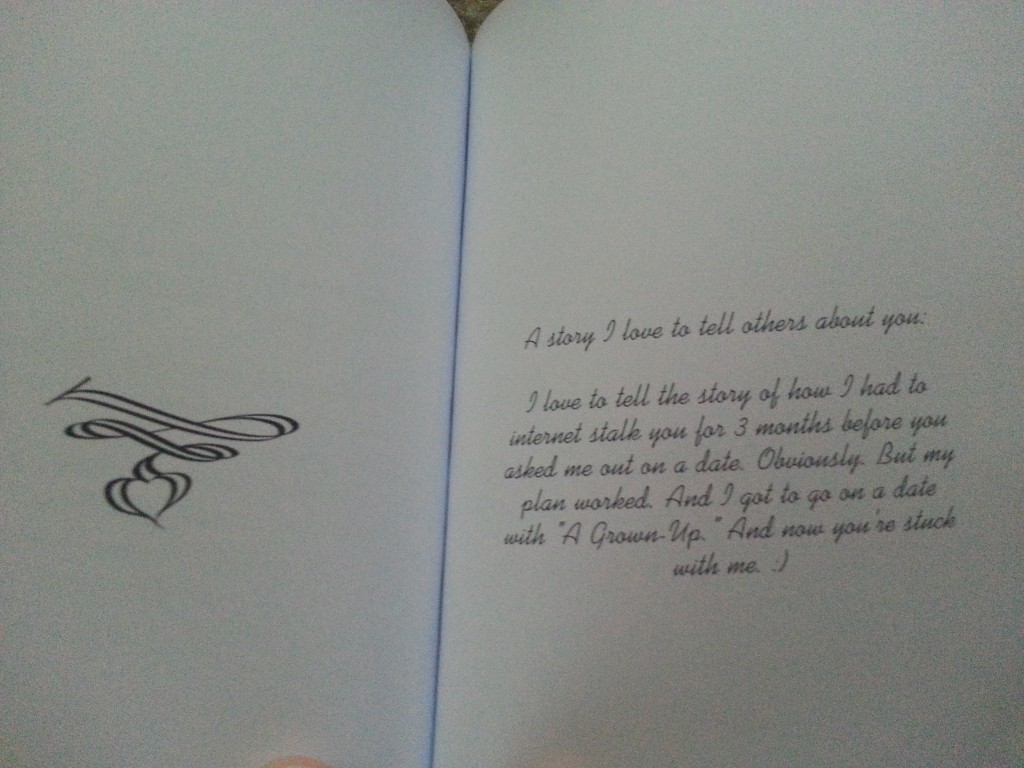 Obviously, I filled the book with cheese. Both shmoopy love cheese and actual real delicious edible cheese. But only in words, not physical cheese. That would be…well I can't say gross because nothing involving cheese is gross…Oh just go with it.
As you can see, the book has a single page for each response. My book is about 40 pages, because the back of each page is a simple and elegant design. I think that based on my responses (and there are other pages, I only showed you some of them…Don't be greedy. Some of this has to be a surprise for Brian.)
Heartfelt Books also offers professional editing (to make sure your grammar is perfect like mine) for only $10. They can even ship as soon as the day you make it, depending on what time you complete your order.
So once I took all of the pictures I needed…it was time to wrap it and put it under the tree.
Blog Friends, what do you think of Heartfelt Books? Is this something you would make for your love or your bff?