That's right friends, It's Day 100 here at the wonderful world of Quirky Chrissy. 100 blog posts. 100 stories. 100 times Chrissy. So I'm stoked. Plus I've got a super special announcement…
But anyways, Day 100…
It makes me think of the early days of elementary school, when there was a song/jingle dedicated to Day 100 (sung to the tune of "It's a Small World"), everyone was asked to bring in 100 of something small that could fit into a gallon sized ziplock bag, and we got cookies shaped like 100.
Why Day 100 was such a celebration, I'll never know…but the vision of 5 year old Chrissy, bringing in a bag of 100 bottle caps (yes–BEER bottle caps) is priceless. Oh yes, folks, in addition to creating a picture of my future self as a bartender (when prompted to draw what we wanted to be when we grew up) at the tender age of five, I managed to bring in a giant bag of beer-soaked bottle caps.
Oh-right…some of you are new. My family used to own a bar.
But yeah. Bottle caps. Most kids brought in paper clips or pennies…I brought in bottle caps. And I'm pretty sure it was my idea. And by the time I was five…if I had an idea, I wasn't going to let anyone tell me differently. Just like the time I decided I was never going to love a pair of jeans the way I loved my paint splatter ones in kindergarten…and refused to wear jeans for the next five years…Or the many times that I stubbornly refused to take off the adorable red floral summer skirt that I loved…in December. When I had no matching shirt. With red cowboy boots.
Right. Stubborn.
In other news, I'm giving away my sweet prize package today which includes:
A *used* copy of The Adventures of Huckleberry Finn (I buy them used…lots of them…it's good practice so that when the gov'ment decides that they're no longer appropriate or wants to change things, I can still distribute the good stuff)
A sweet official Disney trading pin (They're freakin' awesome–be excited!)
 A surprise pack of goodies from Trader Joe's that includes cheese, cookies, and other favorites. (Unfortunately, it's not easy to send really delicious cheese…so cheese flavored products will have to suffice)
And now, to announce the winner!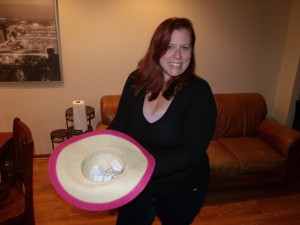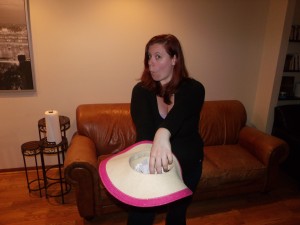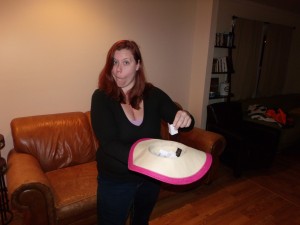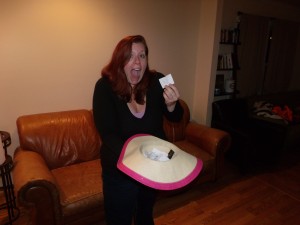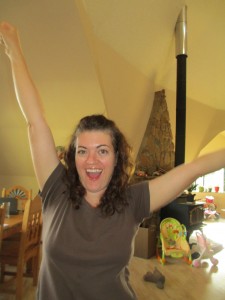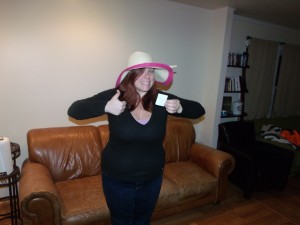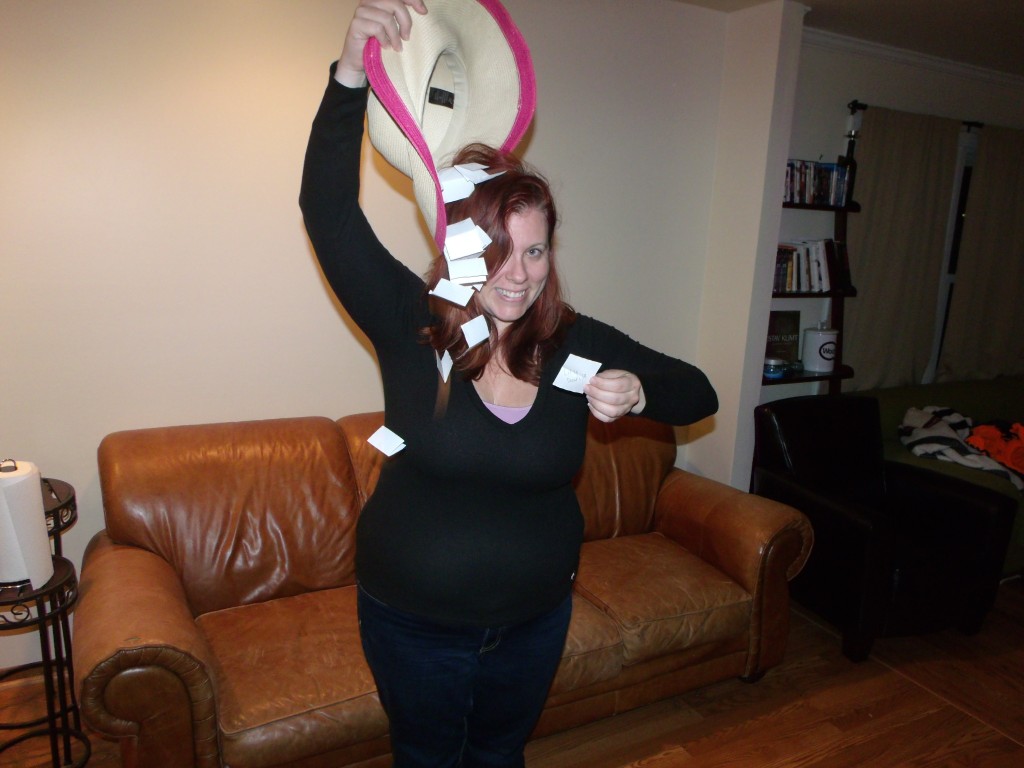 So congrats to Miss Lily, for her excellence in whoring out my little blog, (she got the most entries, so the odds were already in her favor, people) and winning the random hat drawing!
I would take a picture of the prize pack, but as you'll see I didn't really give the details of the pack…
I've found that it's more fun to receive a box of unknown goodies…then it's like Christmas!
In conclusion, happy Day 100! Lily, congrats on winning the prize pack! Stay tuned for more fun. More excitement. And oh right… I did promise a special announcement…
Coming Soon: Quirky Chrissy: The Foodie Section