Guys, I have a confession to make. While some of you may be new around here (Shout out to all my new blog friends from BlogHer!), the rest of you loyal blog friends understand my cheese obsession…
Or do you?
It has come to my attention that while some people sneak spoonfuls of ice cream out of the carton, and that seems completely rational, logical and relevant…
I am busy hiding in the corner of my kitchen with my hand in the proverbial cookie jar (in my case, the cheese carton. With a spoon.)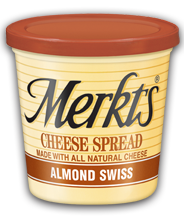 I know. I'm a little gross. But really…who needs crackers at a time like this? Especially when gluten free crackers are expensive, yo.
So yes, confession Friday ends with me. Eating Wisconsin cheese spread. With a spoon.
Why?
Because I can.