I love Christmas cards.
I love receiving them, but I also love sending them. As is holiday tradition here on the QC Blog, you can sign up for your very own holiday greeting card from Brian and me. We'll try to make it funny. I'll show you a few gems from the last few years, so you know what you're getting into.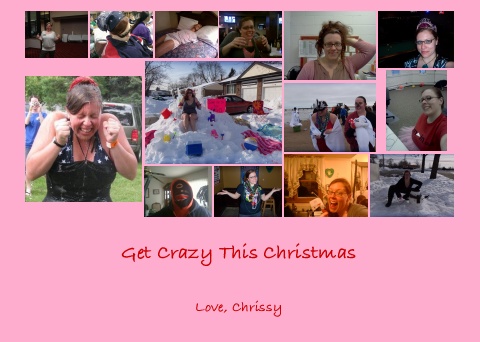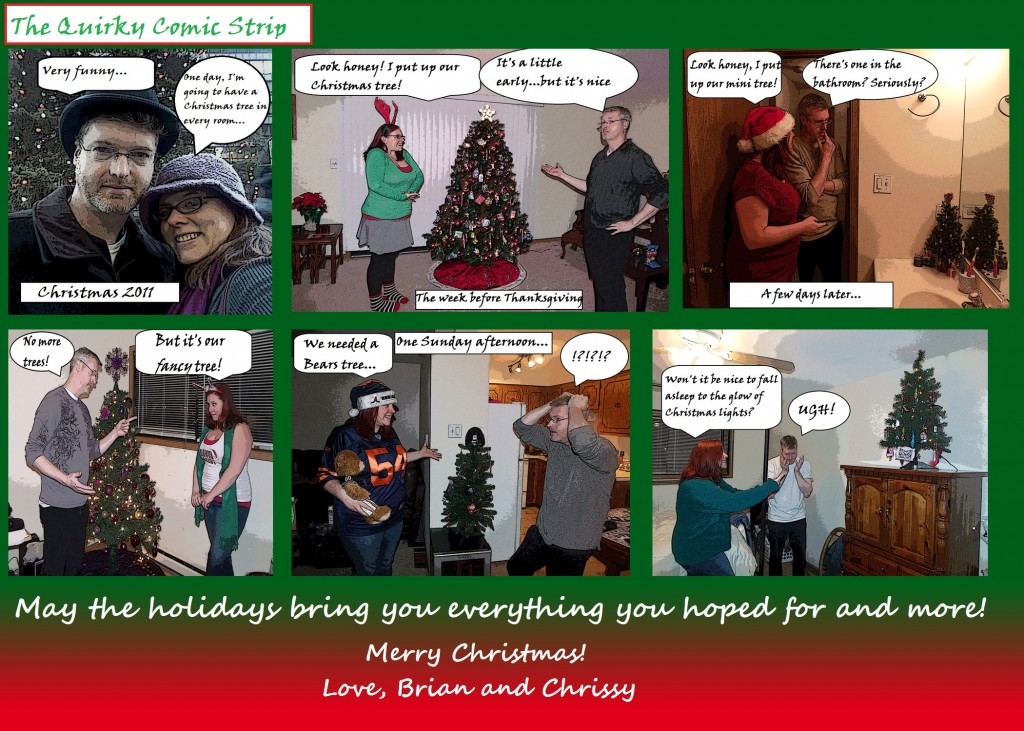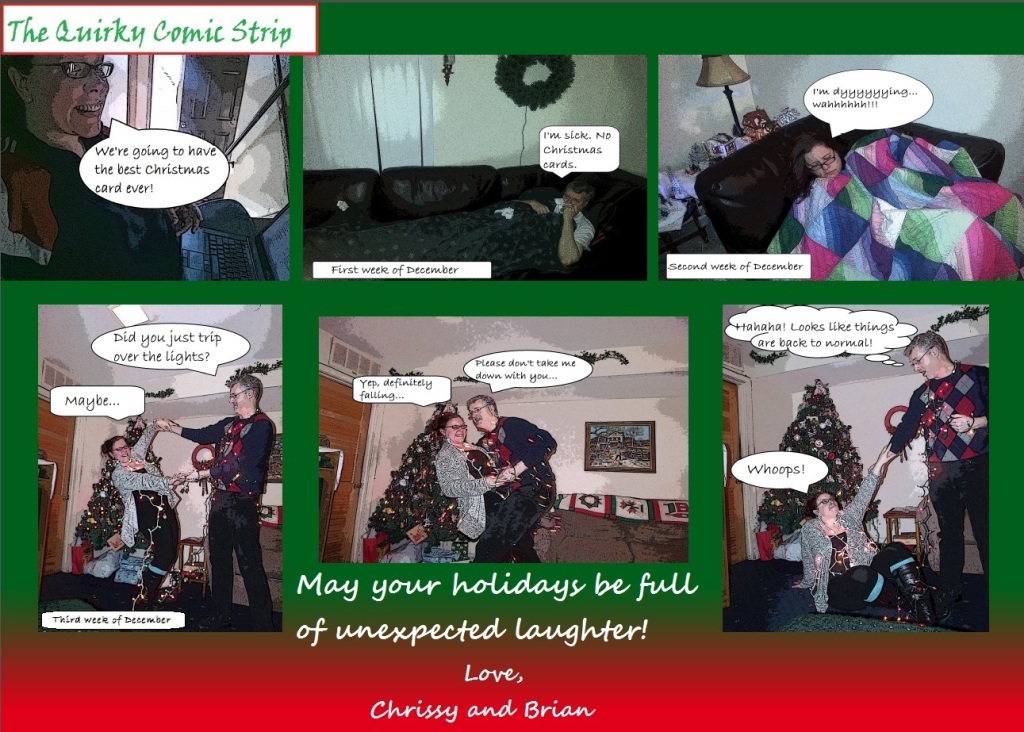 This year, I've got a plan. And I hope you'll join us in celebrating the holidays! If you'd like a Christmas card this year, send your name and address to .
Or fill out this simple form…
If you want to send a card this way (which you ABSOLUTELY do not have to), my address is
Quirky Chrissy
122 N. Wheaton Ave #474
Wheaton, IL 60187
(That's a PO box, kids…so don't get any crazy ideas).
Merry Holidays and Happy All the Things!