Because even when I'm mad at Amazon, I still love them.
Seriously. I ordered a space heater for my office…and apparently you have to make sure that your address is properly written in, or else they'll return your products!
Just because the 13th floor showed up as STE FLOOR doesn't mean they shouldn't have been able to find my office!! Well…okay…maybe.
Anyways, I thought I'd have a little fun with the lady on the other end of the Amazon live chat. Because you know…they get bored too. Might as well offer them an amusing morning conversation.
Don't worry. I screen shot that shit for you. You're welcome.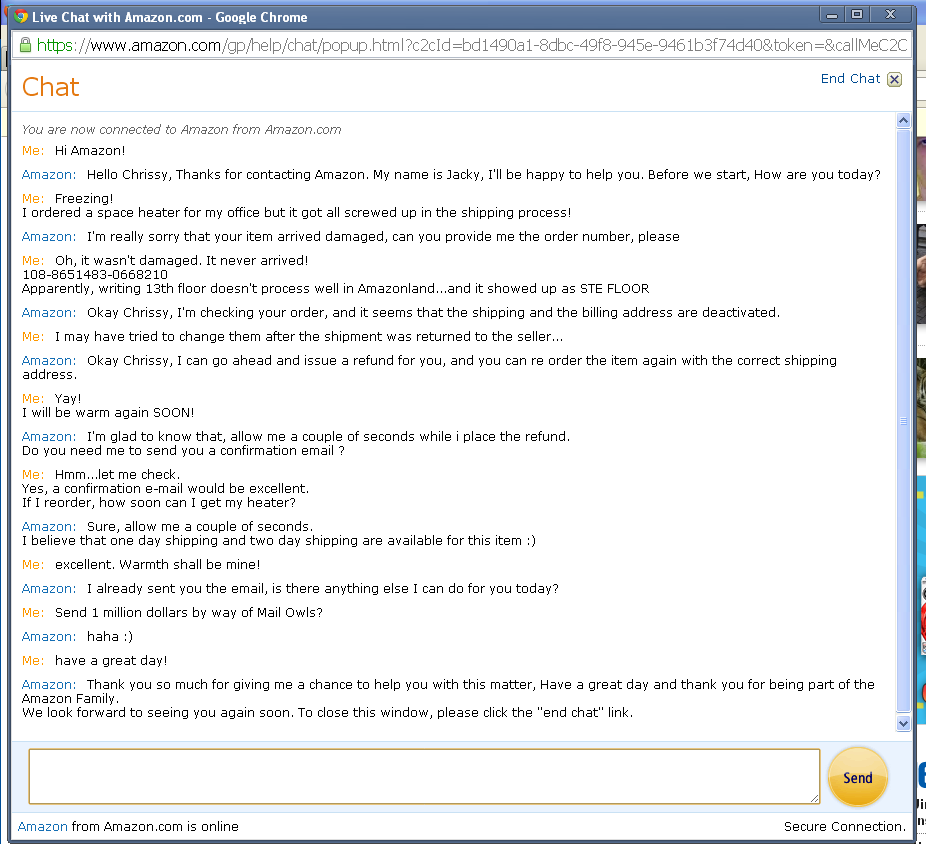 Happy Hump Day Blog Friends! By the way, did you e-mail me about getting your very own Christmas card from the Chrissy? Because you really should. I'm a little funny. Sometimes. Usually. Mostly. Always.