I love Southwest. Even when I screw up my flight reservation, I can change it lickity split for a few extra bucks, a middle-of-the-night arrival time, and a "happy fun" layover in L.A. I also love that I can stalk their rates obsessively, buy when I think it's super low, and then change my flight when the price drops even lower. All I have to do is use those remaining funds to fly somewhere else.
So, it was no surprise that when December rolled around, Brian and I had a few Southwest credits that were on the verge of expiration. "Where shall we go?" I probed. I suggested a cozy cabin somewhere in the northeast or a relaxing trip somewhere chill.
"How about New Orleans?" my introverted husband of nearly 3 months suggested. We planned a trip to coincide with our 3-month anniversary (if that were even a real thing) shortly before Christmas for funsies to New Orleans. A quick Friday to Sunday weekend of indulgence. We'd eat too much, drink too much, and come home ready to face the holidays.
Unfortunately, when you live in Chicago, the best-laid winter plans get shot down because Jack Frost is kind of an asshole.
When winter in Chicago is the reason for both your planned vacation and the immediate and sudden cancellation of said vacation.

— Quirky Chrissy (@quirky_chrissy) December 17, 2016

Our flight was canceled early that morning, on account of the projected snowmageddon that never came.
Luckily, we were able to cancel the New Orleans hotel we booked through TripAdvisor. Southwest offered us the opportunity to reschedule our flight anytime in the two weeks that followed our planned trip for no extra cost, and we found a better price for the same hotel the week between Christmas and New Year's Eve.
"Do you want to stay for New Year's Eve?" the aforementioned introvert suggested…
"You would hate that, Brian. Even I would hate that. I did it once. Never. Again."
So we planned to leave the Tuesday after Christmas on a 4-hour flight with a Kansas City layover.
Upon our noon-ish arrival, I was riding the Chrissy travel high, and Brian was…well…
Done. Checked out. "Sayonara, wife. You're on your own."
We ate some snacks, and then he went to the hotel for the rest of the evening where I'm pretty sure he slept for 18 hours. I wandered. I shopped. I ate more food. I hunted Pokemon.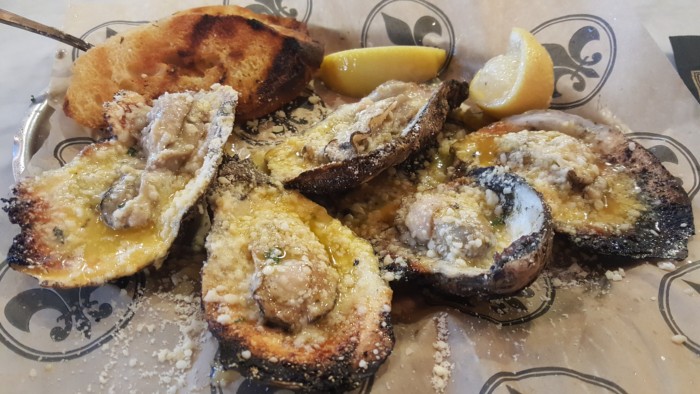 I almost got abducted and died.
Well. Not really. But when a homeless-ish man walks up near you and yells in an attempt to scare the shit out of you, you feel like you might die. Even if you're barely 15 feet off the main drag of Bourbon Street, just around the corner from your hotel. I started walking faster, while still trying to find an elusive Pokemon because priorities. I ran my hip right into a bicycle and could hear the man's laughter echoing after me. I crossed the street, turned around, and walked right back to my hotel room faster than you can say Pikachu. I did not pass go. I did not collect $200.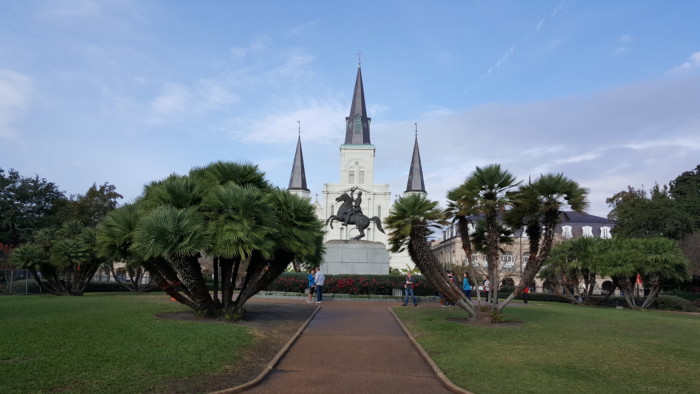 The next day, Brian was up for a little bit more adventure. We ate breakfast, took a carriage tour through the French Quarter (which was actually super interesting), wandered the French Market, ate turtle soup and bananas foster at Brennan's, and created our own special little NOLA bar crawl, eating and drinking from bar to bar to bar.
We made our way from Bourbon Street to Frenchman Street and back again, consuming all the booze.
So when Brian wasn't down for breakfast the next morning, I didn't fault him. Again, I made my way out into the city on my own, wandering, eating, shopping, hunting Pokemon, hatching eggs, eating eggs…you know…me time.
I was headed to a restaurant I wanted to try, and as I walked up, the staff was shooing the homeless men away from their opening doors. I walked toward the main entrance just as one of the homeless men reached out to me and slapped my phone so hard, I thought it was a goner. I squealed and ran ahead, clutching my phone tight, the sound of laughter again trailing behind me. My heart was racing as I feared for my safety for only the second time that week. And this time, it was broad daylight in the middle of Jackson Square. Apparently, I'm not so good at traveling on my own.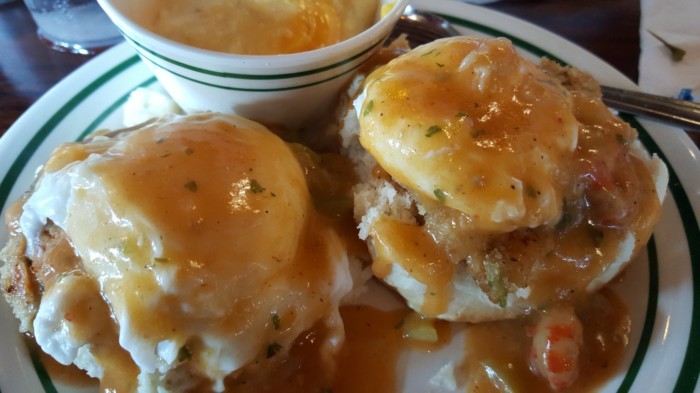 After breakfast, I went back to the hotel room and jumped on the bed to wake Brian up. I brought him a breakfast sandwich and told him it was time for adventure.
He was not in the mood for adventure.
So I took him to the bug museum. And all of a sudden his spirits were sky high. Yes. I did say bug museum. New Orleans, home of the Po' Boy, Muffaletta, Hurricane, Hand Grenade and the best damn crawfish on the planet, is also home to a rather fancy insectarium where you can sample chocolate chirp cookies for free (Noooo thank you).
Personally, I found it a little disturbing, but I took solace knowing my museum tour would end with a trip through the butterfly garden. Plus, Brian was in heaven.
Took my husband to a bug museum, and I don't think I've ever seen him this happy.

— Quirky Chrissy (@quirky_chrissy) December 29, 2016

Two hours later, we finally made it to the butterfly garden, where everything was peaceful and serene until a gaggle of small children hurdled through the room, stepping on butterflies and wreaking havoc. Brian raced to the outer edge of the space, and I found the most interesting thing in the room. A pair of turtles…making sweet sweet love to one another.
I could tell you more about the trip, but nothing we did really tops two turtles banging.