Well, hi there new friends! If you're looking for my Frozen 2 review, it's over here. If you want to read my review of Frozen from 2013, you're looking at it. Enjoy!
You guys.
Today, Frozen comes out. If I weren't so darn busy this weekend, it would be a MASSIVE priority to take my niece and nephew to see this puppy. Luckily for me…I've already seen it.
Because wow.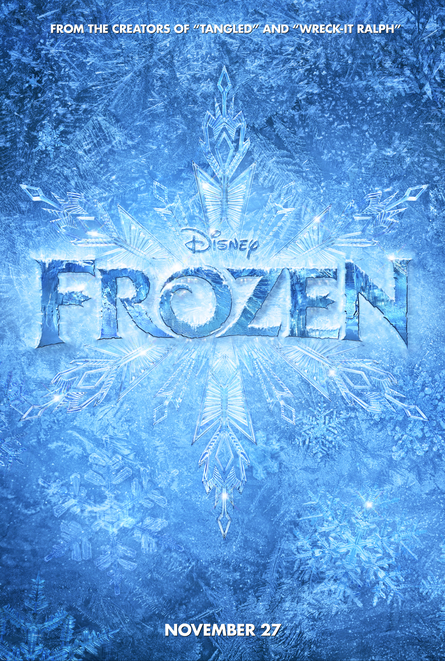 First and foremost, if you're going to see this movie, MAKE SURE YOU GO IN 3D.
I can't stress this enough. Brian can't stress this enough. Just do it. And note that you're doing it for the short that precedes the movie. Brian was so impressed that he wanted to tell you all about it immediately. And of course, he wanted to spoil it for you so I said, "No, Brian. I'm writing this review. And I'm going to tell them that the short is awesome, and the coolest thing you've ever seen. But I'm not going to tell THEM about it. It'll ruin the awesome."
In all seriousness, Blog Friends, Brian really enjoyed the movie, but mostly he was obsessed with the short. It was really cute.
Now, on to Frozen.
The premise of Frozen is one of my favorite fairy tales of all time, The Snow Queen. I would make my mom rent the Fairy Tale Theatre version from Blockbuster EVERY time I was sick at home because I loved it so much.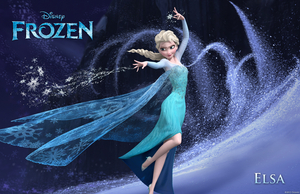 This story takes a much different turn on the Snow Queen, but it's just as lovable. Two sisters, Elsa and Anna grow up as princesses, and one is set to become queen. She's got some crazy cool powers, but can't seem to get them under control…and accidentally freezes the entire village. Anna must try to help her sister before it's too late! (Did I do a good job avoiding spoilers? I hope so.)
Anyways, the movie was wonderful. I laughed. I cried. I laughed some more. You all know how much I love Kristen Bell (hello adorable sloth-loving friend!) Well, what I didn't know was that she's got a Broadway musical background and a stellar voice. Idina Menzel anyone? I saw her live over the summer and she's as funny in real life as she is musically talented.
The two princesses belt out into the best Disney musical soundtrack since the Disney Renaissance. It renewed my dream of writing Disney lyrics. They're witty and whimsical with the perfect hint of grown-up language to help build children's vocabularies.  I stand by the fact that Disney made me smarter.
Anna reminded me a little of Rapunzel, but with a little bit more worldly experience (even though she hadn't really had any either). Elsa was sad and beautiful, but took a stand to be her own person, much like Ariel, though not on a hunt for her dream prince.
The comic relief comes from everyone, but Olaf the Snowman who couldn't wait for summer was super fun. Kristoff and his reindeer Sven were also fantastic. Kristoff talks to his reindeer, but Sven never talks, much like Prince Charming's horse in Sleeping Beauty. Of course, the difference is that Kristoff responds on behalf of his reindeer. And it's fun. Look for the sassy pants trolls to add a little extra joy to an already wonderful movie.
Go forth and see this movie. And stay through the very end of the credits. There's an extra clip!
Frozen opens Wednesday, November 27, 2013.
Website: Disney.com/Frozen Facebook: facebook.com/DisneyFrozen Twitter: Twitter.com/DisneyAnimation  
FROZEN (In 3D)
DISNEY Genre: Animated Comedy/Adventure Rating: PG U.S. Release Date: November 27, 2013 Voice Cast: Kristen Bell, Idina Menzel, Jonathan Groff, Josh Gad, Santino Fontana, Alan Tudyk, Ciarán Hinds Directors: Chris Buck, Jennifer Lee Producer: Peter Del Vecho Screenplay by: Jennifer Lee Original Songs by: Kristen Anderson-Lopez and Robert Lopez Original Score Composed by: Christophe Beck
I was not compensated to write this review, though I was given the opportunity to see the movie prior to its opening to facilitate this review.