You know how sometimes, you throw a party and plan for certain types of food, and something inevitably goes wrong?
I had bacon-wrapped dates on the brain, but sometimes, things don't turn out as planned. But I had all these dates, and needed to figure out something to do with them. After digging through my fridge, I decided on my favorite back-up plan.
Throw shit in a pan and hope it turns out.
I'm nothing if not resourceful. In all reality, this is a magical life skill that I learned as a catering manager. Make do with what you have on hand and improvise. Quickly.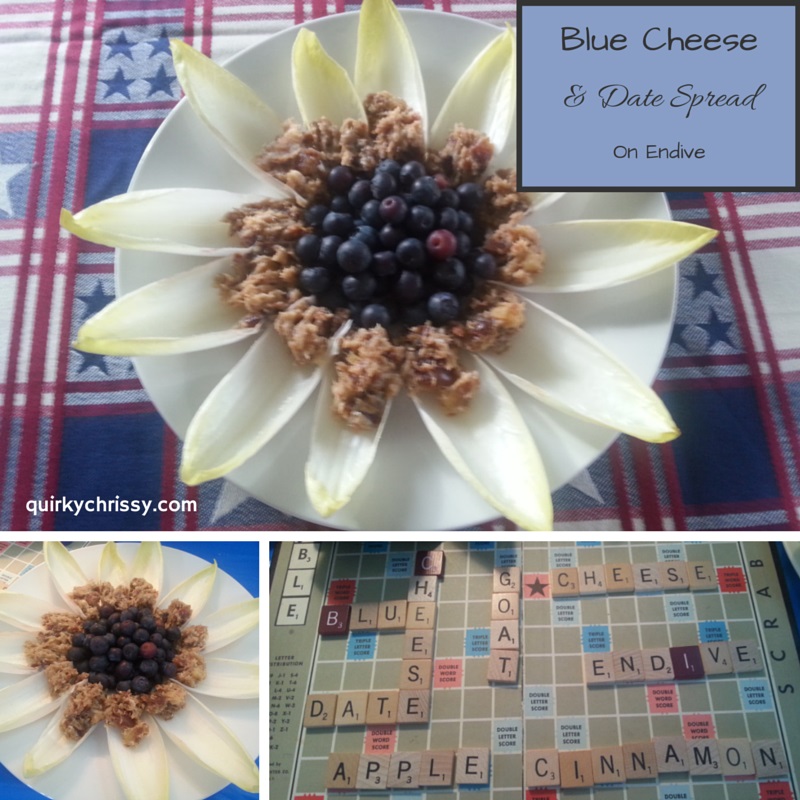 So I came up with this recipe. I had bought endive with the intent of doing something experimental…I just wasn't sure what. As it turned out, my blue cheese and dates spread was magical and delicious – if you like blue cheese. Which I do. Brian, unfortunately, does not. So he hated it. Other blue cheese lovers enjoyed it, plus it looked kinda pretty on the plate, so I thought I'd share the recipe with you. If you try this, let me know what you think.
Ingredients:
16 oz Trader Joe's Medjool dates
4 oz Amish blue cheese
4 oz apple cinnamon goat cheese
8-12 heads of Belgian endive
1 cup blueberries or other garnish of choice
Method:
Dice dates into small pieces
In a medium crock pot, heat dates for 15-20 minutes
Crumble blue and goat cheeses into a separate bowl
Clean and prepare endive by cutting off the bottoms and peeling the leaves off in layers
After about 15 minutes, add cheese and cook until the cheese is melted, stirring occasionally
Turn off heat and spoon mixture into endive leaves
Chill overnight
Serve plated in a circle with a colorful garnish in the center
I love how endive is pretty much the ideal vessel for snacky treats like this one. The bitterness of the endive (pronounced "n – dive" when I'm around normal people and "on deeve" when I'm trying to sound fancy.) was minimal and definitely offset by the sweetness of the dates.
Are you a blue cheese fan? Would you have added or changed ingredients? What's your favorite hors d'oeuvre?