Obviously, because when things are censored, everyone wants to read them!
Warning: This post uses the word, "fuck" a lot. I feel very strongly about books. You understand.
If you're new to my bloggy blog, then you may not know it, but I spent a little bit of time as a teacher…
During my stints as a student teacher and an observing teacher, I taught the following banned reading materials:
The Adventures of Huckleberry Finn (My all-time favorite American novel) To Kill a Mockingbird (sort of–I was working WITH my cooperating teacher) A Farewell to Arms (I taught one lesson. I fucking love Hemingway.) The Call of the Wild (just an excerpt, but still…) Brave New World (A summer reading book–which I never actually read) Cat's Cradle (Another summer reading list book–this one was great!)
I also taught reading comprehension for a spell…we used the following banned/challenged books:
The Lord of the Flies (You want to teach a 13 year old boy how to read? Give him this book.)
The Outsiders (One of our middle school girl students read and loved this book)

Fallen Angels (I had a student who would literally change the language so that he wasn't saying the "bad" words, even though I told him it was okay.)

So I'm no stranger to banned books–there's a huge list of them that I read before I was 12 (Shel Silverstein, anyone? Alvin Shwartz? R.L. Stein? Roald Dahl? These dudes taught me to read, dammit!) I mean, come on–someone fuckin' banned Where's Waldo?!
I digress. Reading. It's important. Reading something that's "forbidden?" All of a sudden you've made it fun to read. In fact, you've made it downright exciting to read. So go ahead, ban books. Just don't fucking burn them. Then I'll have to hunt you down. And you'll face the wrath of me. And trust me…I don't tread lightly when it comes to destroying books. Ever.
Of course, it wouldn't be a post about books, if I didn't talk about an actual book for a little bit… (You want full fledged bookwormery, visit my bestie and her blog, Words for Worms) So you get my love affair with Mark Twain.
I love Huck. When I was planning with my cooperating teacher, she said that she hated Huck, and if I wanted to teach it, I could. I got really excited! I had all sorts of big plans. I remember the first time I read it on my own when I was a sophomore in high school. I loved it.
I'm not going to lie, I actually had a few students who actually enjoyed The Adventures of Huckleberry Finn. (I had a significantly larger number who thought I spent far too much time with it…but whatever). I got to teach this DURING banned books week, so that was super fun! We did a formal debate. It was stellar. Additionally, I gave the students options for their final Huck project. Write a paper (which way too many of them did, btw) or create your own project. I had one student who wrote The Huck Finn Rap. It was REALLY well done–covered the whole story.
If you haven't read it, I recommend it. If you're not the best reader–get the audio book. It helps. and if you really want to understand what's going on, and need a little booster, we can set up a mini book club and Gchat about it. Because I love Huck that much. O:-)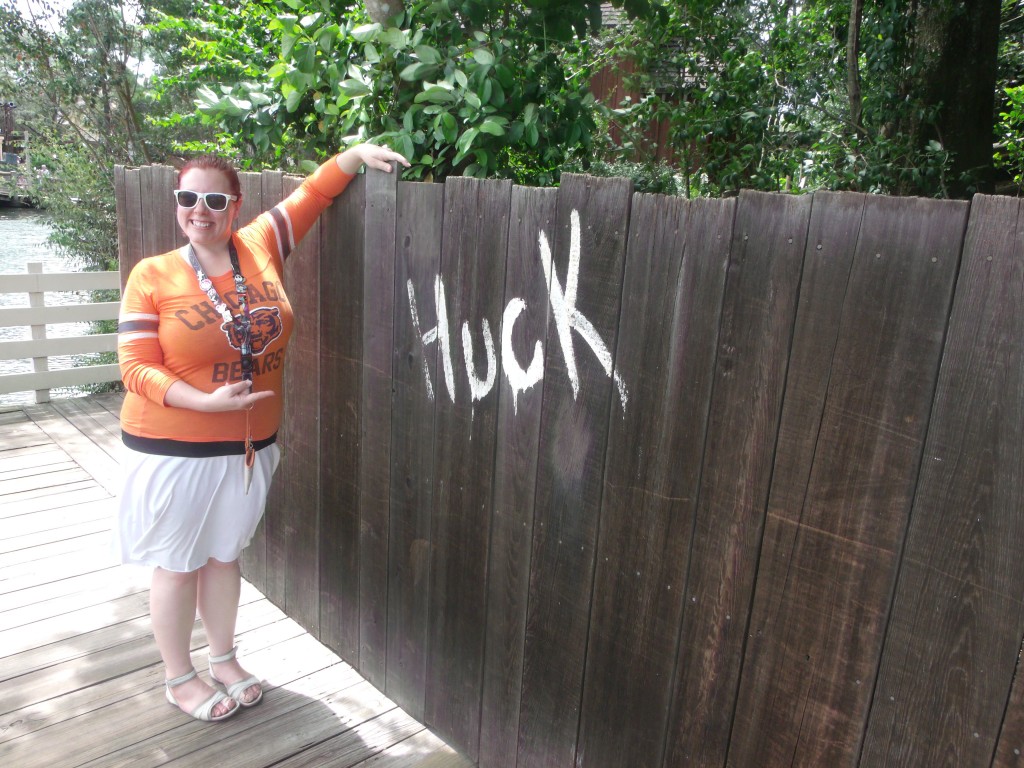 Fuck yeah. (OK, that was gratuitous.)