You already know my wedding had a bomb-ass cheese theme. But did you know I also had a kickin' bachelorette party theme?
At 29+, I wasn't entirely sure I wanted the whole bachelorette thing. All my college friends did the party in Peoria, where we went to college, and we traipsed the sentimental bar tour we took the last week of school before graduation. Unfortunately for me, by the time I opted in to the marriage achievement, most of those bars had closed.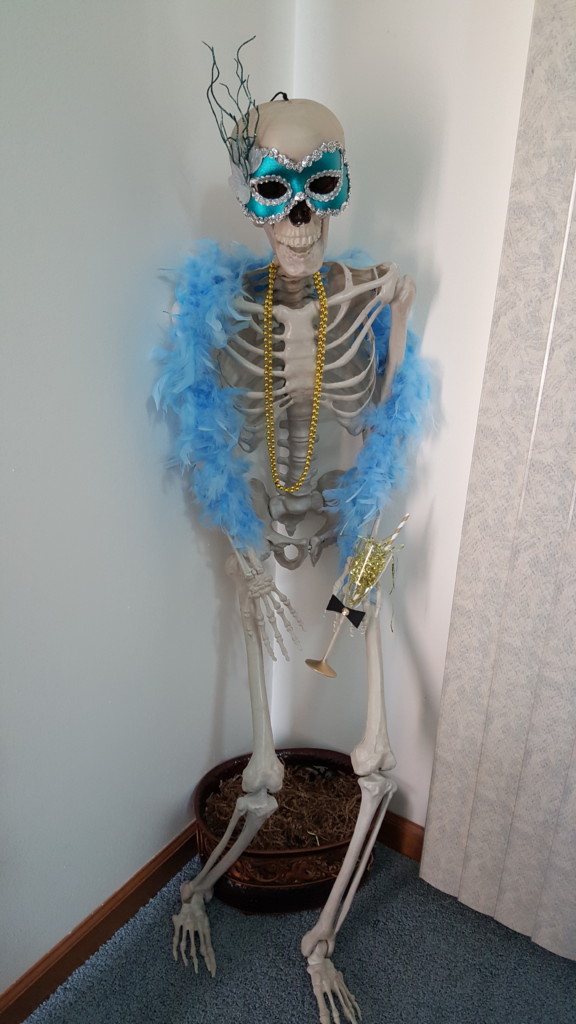 So I debated whether to have a party at all. Ultimately,  as many of my friend groups' token extrovert and party girl, they all kind of expected something epic from me. Not one to leave my friends disappointed, I told Katie that I wanted a theme. And costumes.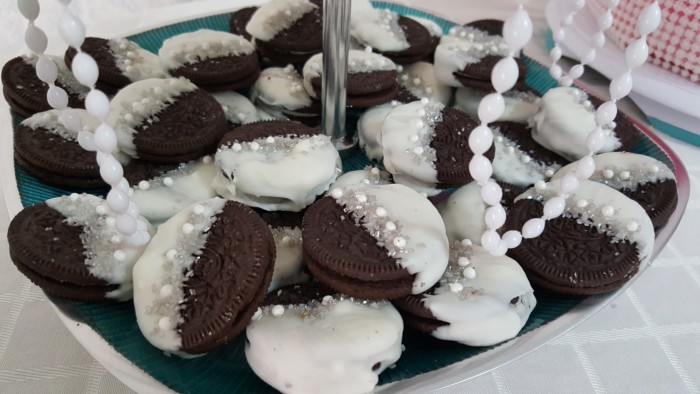 We settled on the 1920s and all things flapper and gangster. The party would start with a small shower of my friends at my house and conclude with a party bus to the city and stops at a few speakeasies in Chicago. Costumes not required, but highly encouraged.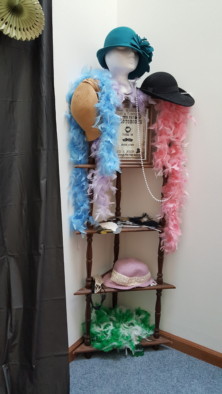 My bridesmaids made fancy crafty things (some of which are still decorating my home today), set up tasty snacks, baked pretty desserts, and planned games and activities for guests to enjoy. I provided the booze because we always have plenty of liquor and bubbles for thirsty guests (I really like to throw parties).
Ally was basically Pinteresting the shit out of this thing…you know, something I refused to do for my wedding. I expect that when she gets married, I'm going to have my work cut out for me.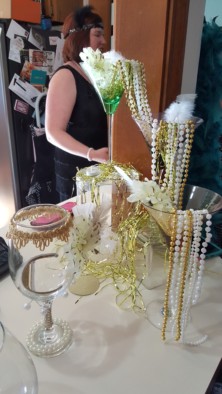 My friends are incredible. Several of them flew or drove in from out of town and even out of state for this shindiggity. How lucky am I?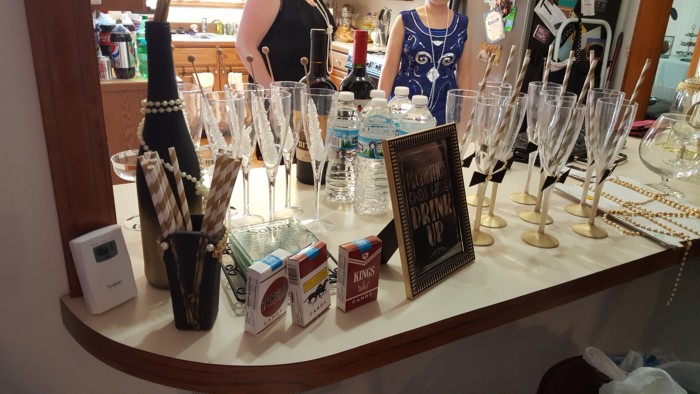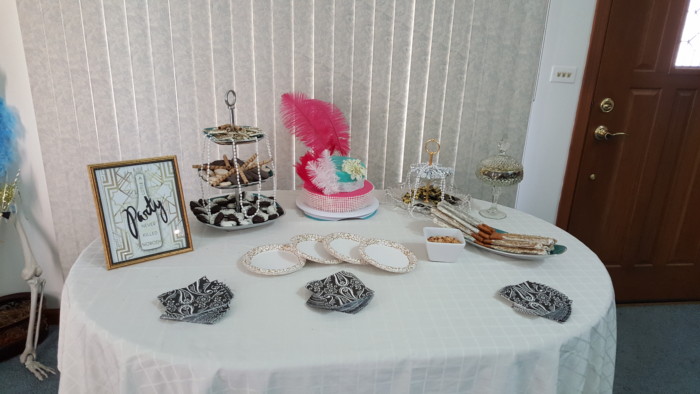 To start my look, I had the hair trial scheduled, because what better day to test out your wedding hair than the ultimate girls night out?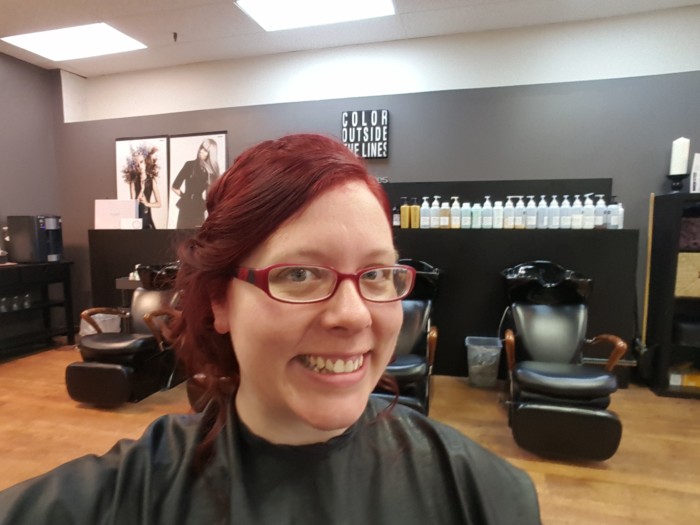 My friend Laura, who also did all my wedding flowers, is super crafty and provided upcycled dresses from Savers for costumes. She added beads and feathers and much to Brian's dismay, glitter to the dresses and brought them over for me to try on. Katie made me a selection of mix and match headpieces for the ultimate bridal set.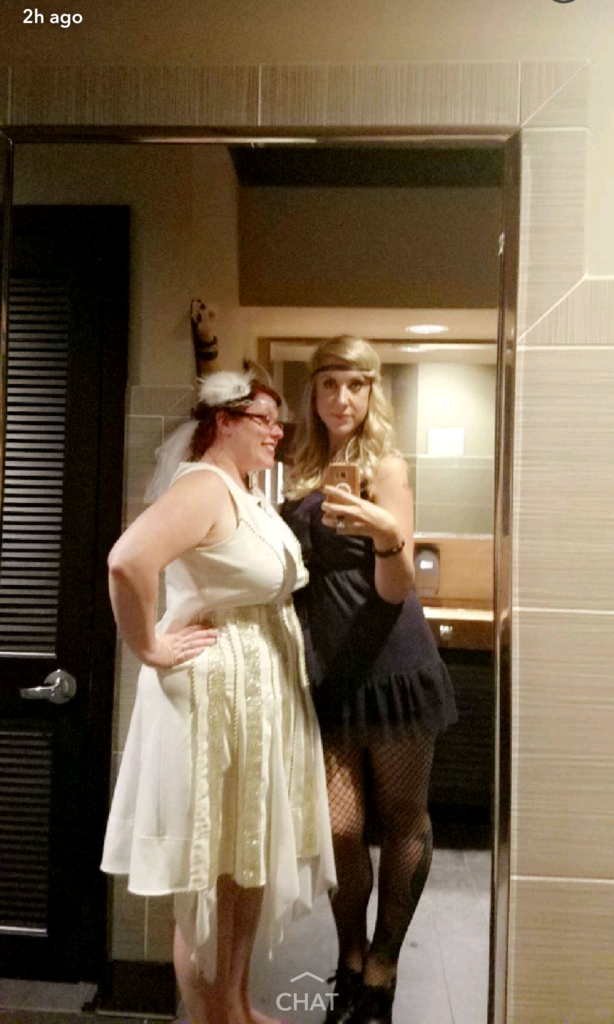 I think the ensemble turned out pretty awesome.
As the day went on, I drank A LOT of champagne. When we finally hopped aboard the party bus, I was flying high.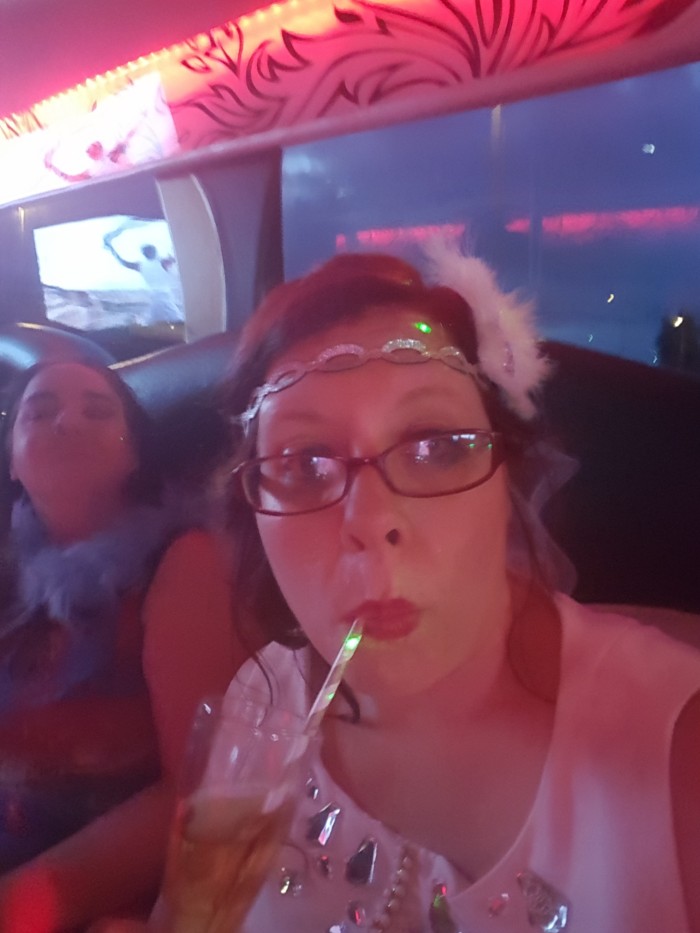 We made our first stop at a speakeasy that inspired the whole plan. One of my city-dwelling friends, wearing her sassy dress and headband, had already been to the venue to scope it out since we couldn't make reservations. She came out to greet us but to our dismay, the bouncers informed us that we could not proceed. He said that costumes were not allowed. Now,  we may have had flapper style dresses, but no one was wearing anything that you wouldn't find in a store save a few added embellishments.
As my friends tried to explain, the bouncers got even more defensive.  "This is a speakeasy. Not a club. And you can't wear headgear." We were wearing headbands. No one asked us to remove them before entering; they just told us point blank we were in violation of their dress code, and we could not enter. We also tried explaining what a speakeasy is, and the premise of the 1920s to no avail. They must not have paid attention in history class.
Some of my friends went to the speakeasy's website and looked up the dress code. Nothing about costumes or headbands being banned. It definitely felt like we were being discriminated against due to the appearance and size of the bride and some of the guests (it's an unconfirmed suspicion, because how do you even confirm that?).
After I found out what was happening,  I may have gone to yell at the bouncers. I was pissed off that they were ruining my plans, and I don't like when my plans fall through. It's part of my Clark Griswold complex.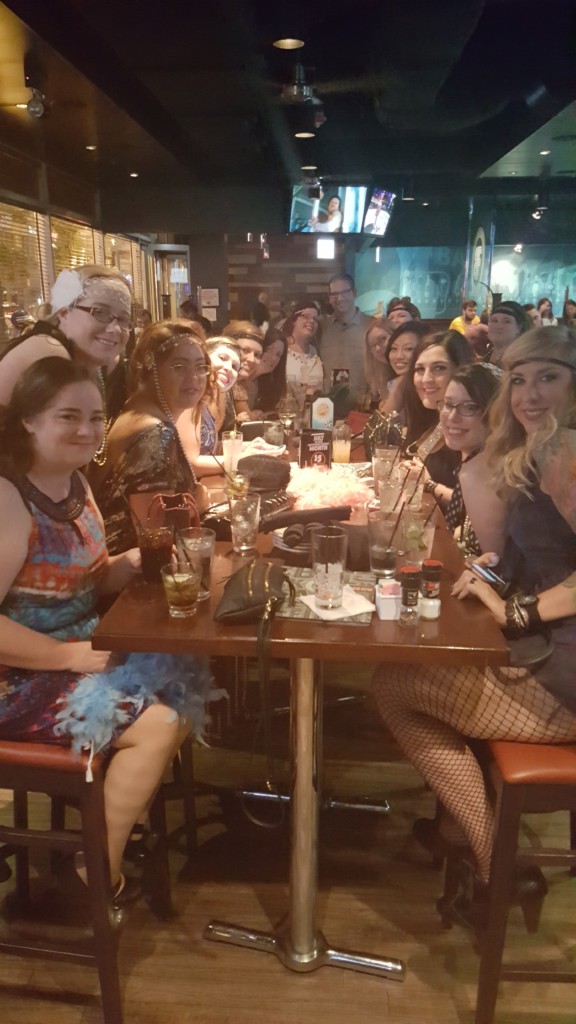 Luckily, my friends were quick to recover, dragged me from the bouncers before I punched one of them, and pointed us in the direction of Black Finn, where the manager bought us a round of shots and things got way better. I also got way drunker, but that's expected at this sort of party.
We made our way to a third bar, where I started doing shots with strangers at the bar and wandering around a bit more than one should. It was time to go home.
We called the party bus for our pickup and started winding down. In the bus, I called Brian, who had spent the afternoon out of the house but came home shortly after we left. I told him we (me and the 8 other people who'd be spending the night at our house) were on our way. And we really NEEDED tacos.
He said he'd pick up tacos and we texted him an order. My sister-in-law was also texting him with apologies for getting me so drunk and warning him of my impending arrival.
We came home to tacos and beds everywhere. Brian had set up air mattresses and put sheets and blankets on all the couches, so there'd be room for everyone to sleep. The dining room table was overflowing with tacos and burritos and horchata. If he hadn't already proven he was going to be the best husband ever, this definitely solidified it.
Did you have a bachelorette party? Have you been to any crazy or themed bachelorette parties? Tell me your stories!