Just when you thought the Disney posts were over…
While in Disney, Brian and I decided to take a day off from the hustle and bustle of park-hopping. I had discovered that there was a dance club (yes, ladies and gentleman, my boyfriend likes to dance!) and so I suggested taking a trip to Disney's Boardwalk Resort to go dancing.
After a lovely rainy afternoon at Port Orleans with Penny and her hubs, we made our way back to the Caribbean Beach Resort with a plan. Talk to concierge about making us dinner reservations, and then go dancing. I had previously Yelped to find restaurants in the general area, and discovered a cool looking Greek restaurant. Our resort concierge also recommended it, so we went with it. She booked us reservations, and we went back to the room to relax and get ready.
Our plan was to allot about an hour for transit, as we needed to jump on a bus to MGM erm Hollywood Studios and then grab another bus to the Boardwalk (I can't help but think about Monopoly every time I see, hear, or say this). So we headed out dressed to the vacay 9's.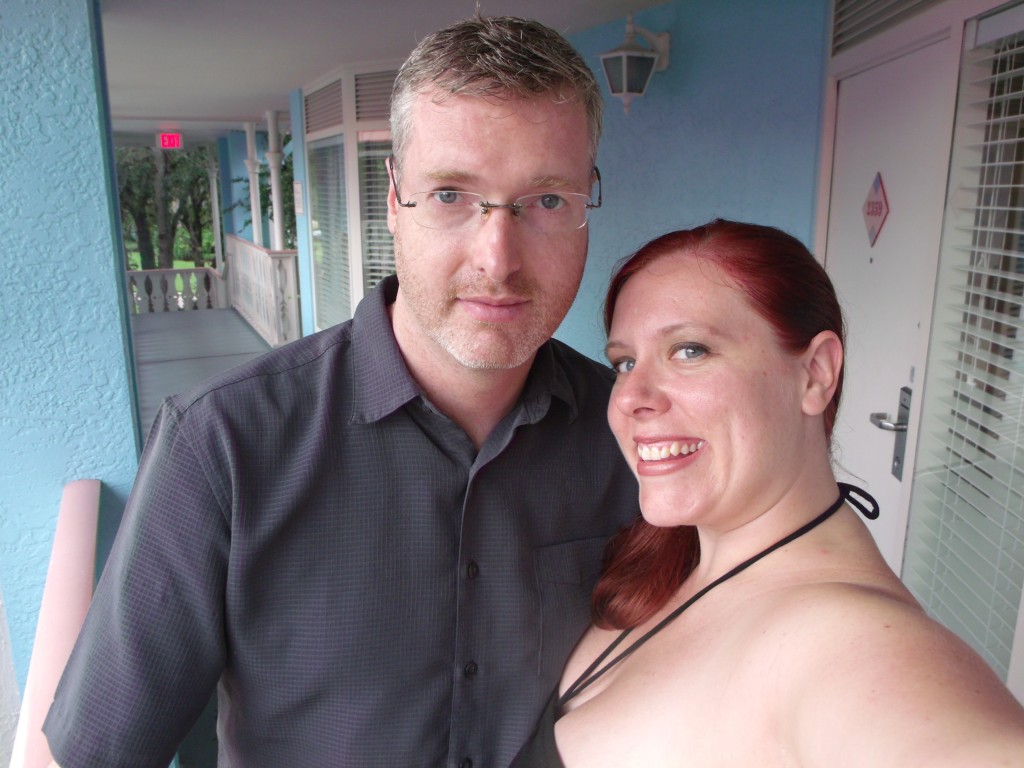 We got on the bus, and made sure that we would be able to connect to our final destination. The driver assured us that all would be well. Upon departure from the resort, Brian and I were the only guests on the bus…and I noticed that our driver seemed to going in the wrong direction…
We landed on the Boardwalk a whole hour earlier than our reservations thanks to the rockstar bus driver who gets mad props from me! He informs us that to get back, we won't have a direct route, but we weren't worried. Our plan was to cab it back for a few bucks and no hassle.
So we watched the sun set over Disney's Yacht and Beach Club…and it was as Disney is known for…magical.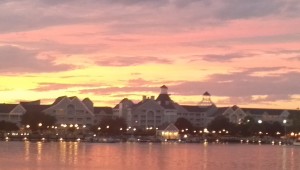 After touring the Boardwalk, we arrived at our destination. Celebrity chef, Cat Cora's restaurant, Kouzzina.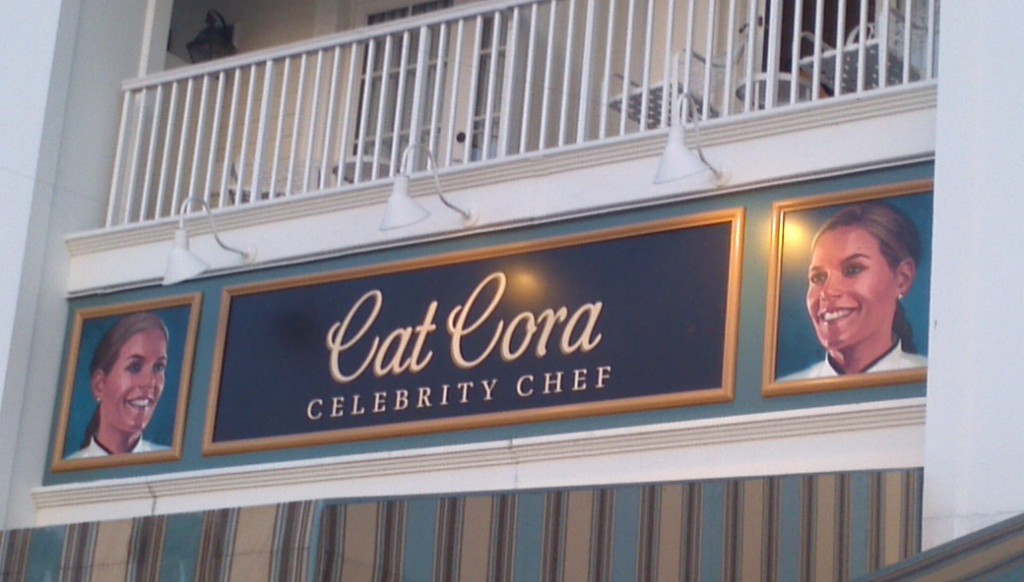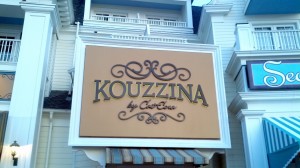 So, in addition to a fun, blunt, awesome sauce sort of server, I was fed the most amazing meal of my entire life. Think I'm joking? Check this shit out.
Then, when we thought, oh God, we're out of bread…how will we ever eat the rest of this goat cheese? (I know, you're probably thinking what  I was actually thinking– Duh, Chrissy, with a spoon).
This was delivered to the table:
Then it was dinner time. Like I wasn't alright full on apps and olives and bread…Oh GAWD.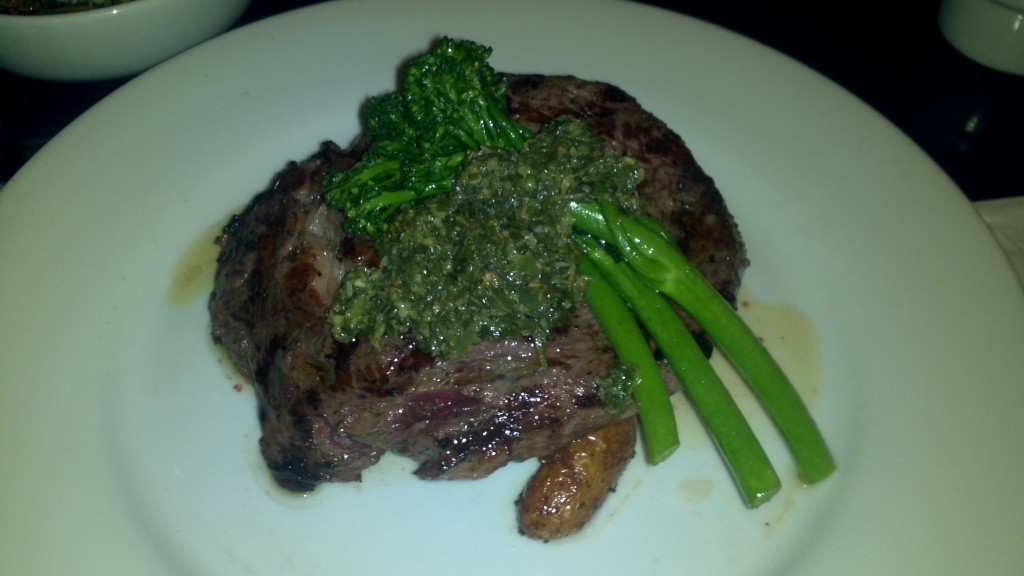 By this point, I was stuffed. Like Crazy. Freaking. Stuffed. I had had so many foodgasms, I couldn't even count. To top it all off, Brian almost insisted that we have dessert. I mean, I guess the most amazing meal of ones' life should have dessert, right? I thought so, too.
So did our server. She came up with this little pose for my gratuitous photo shoot…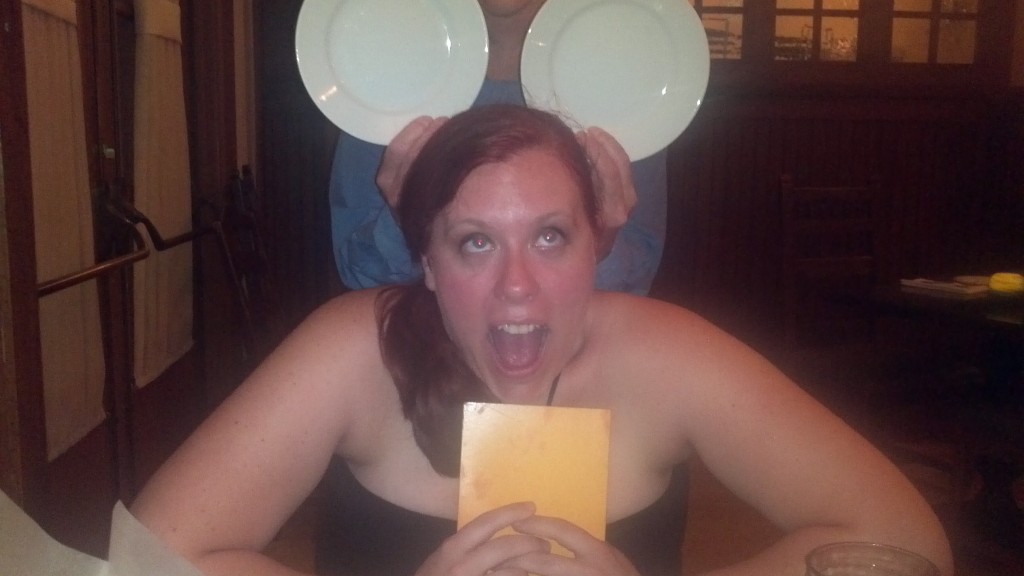 Baklava– A Pastry rolled with Pistachios, Honey, and Cinnamon served with Vanilla Praline Gelato. Oh yeah. That was it right there.
So there you have it folks. The most amazing meal in the history of ever. The meats were cooked to perfection. The flavors were outstanding. The service was top-notch. The experience? Magical. That is what Disney is know for, you know…
I could just leave you with that…but then the following pictures would have been for naught. And I just couldn't have that…
IGPS (Insert Gratuitous Photo Shoot): If I ever do food reviews, I'm giving pictures instead of stars.