Thanks for taking the time to check out my blog and for considering me for your advertising needs. I am a PR-friendly blogger, experienced content marketing professional, and brand ambassador, who occasionally reviews products.
I accept payment for content writing, reviews, sponsored posts, brand ambassadorships, blog campaigns, social media campaigns, and advertising. Please contact me at chrissy@quirkychrissy.com with your name, your product information, and a link to your website for rates and more information.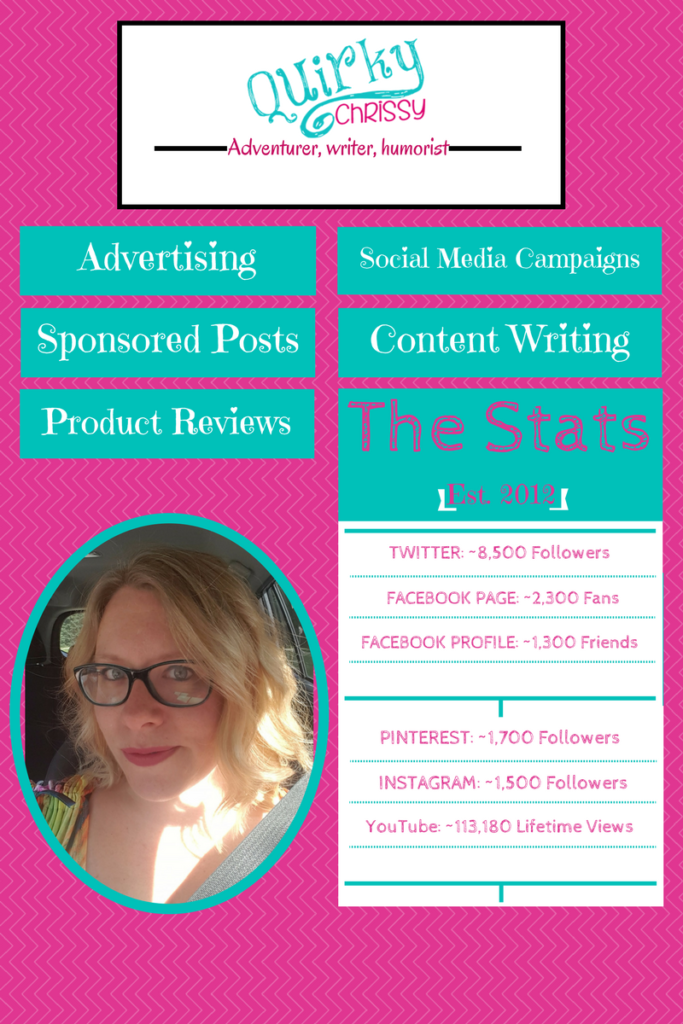 Browse the pages, check out my blog, and get to know me before you decide that I am right for your company. I sometimes use profanity, review with a splash of humor, and have a dedicated readership of men, women, mom bloggers, and Chicago / Chicago suburb residents.
Hey! Did you know you can buy my book on Amazon? 37 women wrote about the struggle for perfection, and I'm one of 'em. Go check it out!