In honor of my third year as Yelp Elite, I'd like to take a few moments to recognize Yelp for its utter awesomeness…And share with you a little poem I wrote.
After a conversation with Heather from The B(itch)log, I felt the need to share with you some really bad poetry. And by bad, I mean truly and most inspiredly awesome. (Yes, I made up inspiredly. Just think of me like the next Shakespeare. Trust me…it will make sense in about 5 paragraphs or so–depending on how long I ramble this morning.)
Heather believes that there is no such thing as bad poetry. I informed her that I once wrote a sonnet about Chicklets (yes, the gum) and asked if she wanted to take her comment back. She said no, which made me hunt for my sonnet about Chicklets…and I couldn't find it in my vault of bad writing. One day…I promise. One day. But I did write another sonnet in my life. One to the people of Yelp. But first…
5 Things I Learned from Rockin' with Yelp Across the Country
You see, Yelp is not just a website. It's a way of life. Whenever we're looking for somewhere to eat, something to do, somewhere to go…we ask Yelp. We make friends around the country and they help us by writing honest reviews. Yelp is a community of good folks working together to make the positives and negatives known. Yelp is what you make of it.
Not all reviews are created equally. You need to learn to read what's not being said. That very very very sickly positive review? Might just have been written by the owner or an employee. That very very very angry review? Give everyone a break and read other reviews of that business as well as other reviews from the person writing. You'll get a feel for whether you trust their judgement or not. I know that I never trust someone who wrote a positive review about the local dive club where everyone shares STDs and drugs. Ew.
You can make new friends just about anywhere. When Brian and I arrived in Orlando for our trip to Disney World, I received a "Welcome to Orlando" compliment from one of the wonderful Yelpers in Orlando. How freakin' cool is that?!
Business owners who don't like your review can be ass hats or rock stars. After I reviewed a certain cheese "mecca" poorly, I got a NASTY message from the manager. It was spiteful. And mean. And written with really bad grammar. And then I did some research, and discovered that he had written his very own review of his business. And I called him on it. And was nice. Because that's how I roll. I've had other owners contact me and invite me back for a second chance. I almost always go. Because that's how Yelpers roll.
It's OKAY to act like a kid. When Yelp gave me a giant bouncy ball with the Yelp symbol, I knew that I had found my place in this world. S'mores bars and dance floors and so much more…Yelp is fun!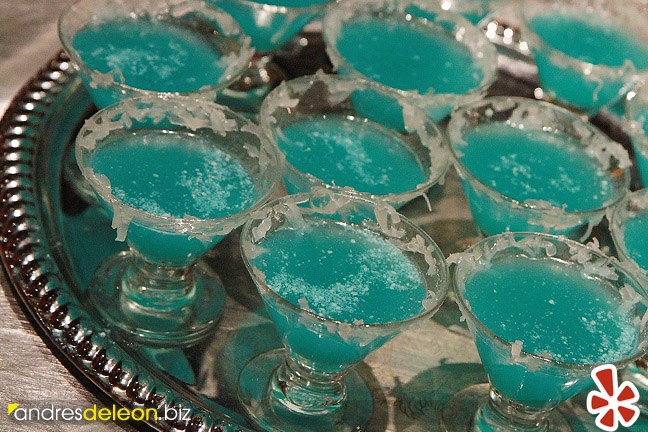 A Sonnet to the Big Wigs at Yelp
In order to maintain my elite status for the year 2013, I was asked to write to the big guys with an application and a good reason why I should be elite. I figured the best way to secure my status would be to write a poem. But not just any poem. I wanted it to be a motherfuckin' Shakespearean poem. And so…I wrote a sonnet.
Quirky Chrissy: Sonnet 2
And now, a sonnet:
To the dear higher ups at the great Yelp,
The holidays and time to choose are here
My Yelp status is floating like a kelp
To be elite Twenty-Thirteen, it's clear
My application for this honor, bright
with Yelp reviews, comments and stats so fair
includes a poem for your heart's delight
to show you just how much I really care
And if I am worthy of this status
You can count on me to keep reviewing
Unless I get a sweet pet platypus
Because then I would be busy playing
Do not fret, dear Yelp elite deciders
I love Yelp, please keep me with insiders
Yelp Photo Shoots (Photos Taken by Andres D. and Swiped from Facebook)