Let me start by saying this: Anxiety Disorder is a fickle bitch. For me, it's like I'm a complete contradiction of myself. Take that one time I met Jenny Lawson, for example.
Within two hours of freaking the fuck out when I met Jenny Lawson (Shaking hands, heart racing, rambling uncontrollably about nothing, and basically making a complete fool of myself, when all I wanted to do was impress her with my clever wit and overall adorable-ness…neither of which I was able to showcase), I went out to the bar where I proceeded to stand up in front of an entire bar full of people, and sing a song about masturbation without a second thought. (I'm kind of a karaoke nerd. For the record, I was singing the Divinyls' "I Touch Myself," loudly. Proudly, even.)
Why?
No, seriously. It doesn't make any sense! I can make a fool of myself (ON PURPOSE) in front of a hundred strangers…but meeting one famous person sends me into a pile of incoherent goo. IN THE SAME NIGHT.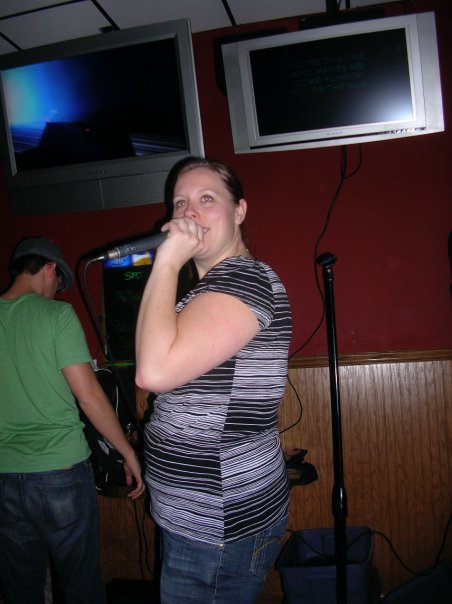 Do you have any crazy quirks that make you question your sanity? Tell me, Blog Friends!
Hey! Did you know you can buy my book on Amazon? 37 women wrote about the struggle for perfection, and I'm one of 'em. Go check it out!