Brian's had a busy few months. He just started a new job, so his sharing has been few and far between. Lucky for you, it seems like he may just be back. So without further ado, I give you…
Random Shit My Boyfriend Finds on the Internet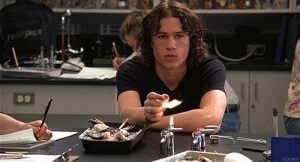 There are several more of these sweet gifs if you click through to the imgur site linked on the pictures. I had to pick my favorites, and Heath Ledger tends to win. And who doesn't love the stapler?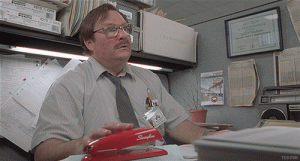 So, at work I've got a pretty small team. And they all know that Brian sometimes sends me random shit. And he hasn't sent me much lately. So when he sends something, everyone gathers 'round my desk to check it out. And I didn't pre-screen this one…So it basically went… ha ha ha WTF  ha ha ha…
You'll see.
Happy Saturday!
Hey! Did you know you can buy my book on Amazon? 37 women wrote about the struggle for perfection, and I'm one of 'em. Go check it out!